'Survivor' Fans Compare Brad Reese to Tony Vlachos After He Spies on Other Players
Fans are learning more about the castaways of Survivor 41. It looks like some of them have learned from the greats. Fans are comparing Brad Reese to Tony Vlachos after he spied on other players.
[SPOILER ALERT: Spoilers ahead for the Sept. 29 episode of Survivor 41.]
Brad Reese is spying on other castaways
RELATED: 'Survivor 41': Eric Abraham Says He Wasn't 'Mentally Prepared' to Start With No Rice
Brad noticed Ricard Foyé and Jairus Robinson (JD) leaving camp to get water together in the Sept. 29 episode. Brad was suspicious since someone wrote his name down in the last tribal council. He decided to listen to their conversation by running down the beachfront. He then hid in a bush to listen to their conversation. 
 "I feel like I can't trust Brad at this point. It's really scary how quickly things flipped," JD told Ricard. "I think he does think you have the idol," Ricard said. "I'm pretty sure he feels strongly about that."
"Last night, I felt really bad about my position. But like this morning, I feel better. I feel a lot better," JD said. Brad was surprised by this and said he felt like JD must have an idol to feel better.
This probably would have been an intelligent move if other members of Brad's tribe didn't see this. Shantel Smith was there when Brad got up, and he signaled that he was leaving to spy on them. Brad came back to lay down before Ricard and JD returned. He told Shantel he would tell her what they said later.
But Shantel wasn't a fan of Brad's shady gameplay. She later told Ricard what Brad did, putting a bigger target on his back. "I didn't say anything bad," Ricard told her. He claimed he was trying to calm down JD. Ricard said it was "annoying" that Brad is playing the game now, and he needs to go home in his interview.
'Survivor' fans compare Brad to Tony after he hides
RELATED: 'Survivor 41' Episode 1: Deleted Scenes Show Ua and Luvu Tribes Receiving Tree Mail
Two-time winner Tony Vlachos is known for building spy shacks. So Reddit fans were quick to compare Brad to him.
"Is Brad the love child of Coach and Tony?" one fan asked.
"Hello Brad Vlachos," another person joked.
"My apologies to Brad for thinking he was going to be super boring," one fan commented.
"Brad found the hidden Tony spy shack! He wins… the Tony ability! God help that tribe if Brad wants to build ladders," a fourth fan wrote.
Did Brad stay safe in the second episode?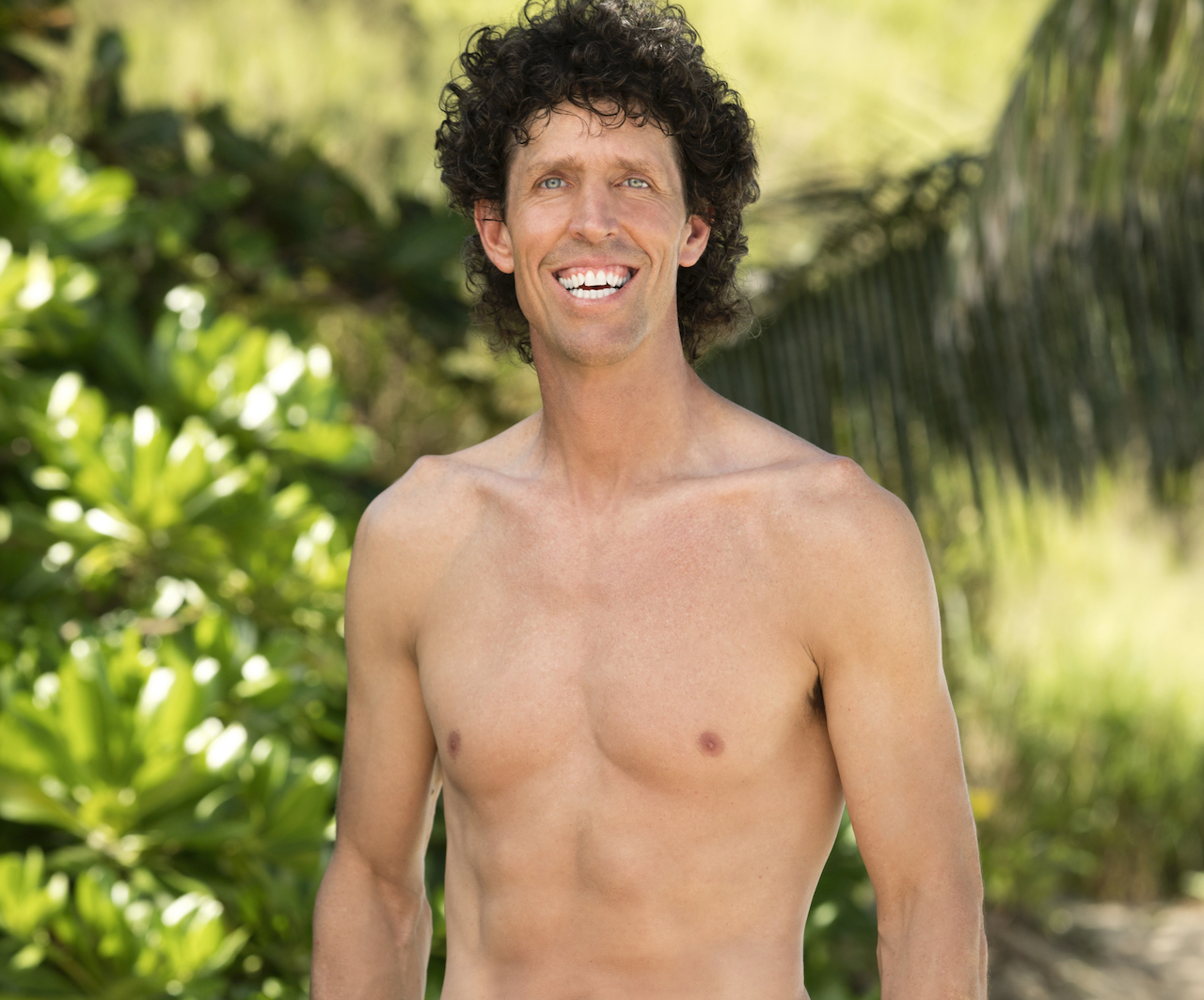 The three tribes once again competed for fishing gear and immunity. Luvu came in first place, winning the most significant amount of equipment and immunity. Ua came in second place, getting a smaller amount of gear and immunity. Yase came in last place.
This means Brad was safe another week as part of the Ua tribe. But it looks like he might not be safe for long. Now people in his tribe don't trust him, so he might be the first one to go if they go to Tribal Council.