'Survivor' Fans Think Ricard Buried Deshawn's Game
Survivor always ends with a vital jury segment. Season 41 had a good one with Ricard Foyé commenting on Deshawn Radden's game, and some are saying he buried him.
[Spoiler alert: This article contains spoilers up to the finale of 'Survivor 41'.]
The 'Survivor 41' final three
The last five came down to Erika Casupanan, Heather Aldret, Ricard, Deshawn, and Xander Hastings. The first Tribal Council showed the cast voting out Ricard, and Xander finally used his idol.
The cast then competed again for immunity. Xander won and had the hard decision on who would make fire. He picked Heather and Deshawn with hopes that Heather would win. The fire challenge came very close, but Deshawn won in the end. That meant Deshawn, Xander, and Erika had to sit in front of the jury to make their arguments on who should win.
'Survivor' fans think Ricard buried Deshawn
RELATED: 'Survivor 41′: Xander Hastings Admitted He Finds Liana Wallace' Attractive' in Secret Scene
Deshawn argued that he knew his social game was more important than finding an advantage or winning challenges to the jury. He talked about becoming close with Heather, Erika, and Naseer Muttalif at the beginning of the season. After the merge, he was at risk but argued his relationships saved his game. He claimed he was the "glue" keeping people together.
But Ricard spoke his peace. "That sounds nice," he started. "Can you explain why the first day of the merge your intention was to pull all of us aside and say how she needs to go. Sydney [Segal] needs to leave so that Danny wouldn't know what to do with his game. That you didn't really have a deep connection with Heather. You were just trying to be nice to her. Basically, you threw everyone under the bus, so how does that really tie into what you just said?"
Deshawn claimed everything Ricard said wasn't true. He said that he did see Erika as a threat in the beginning, and he did say Danny didn't have much of a game. But he denied the other claims. Fans reacted to this moment on Reddit. 
"Ricard just burying Deshawn lol," one fan wrote.
"Ricard being the 'villain' we needed," another person wrote.
"Ricard would have one of the best final 3 performances ever i'm convinced by that absolute destruction of deshawns whole chance of winning," a third person wrote.
Other fans were impressed with the jury segment in general. "Okay this might actually be the best jury format they've had," someone wrote. "The good of jurors asking questions directly from the original format, the good of an open forum from the second format and without the dumb 'outlast, outplay, outwit' stuff."
Did Ricard's comments work?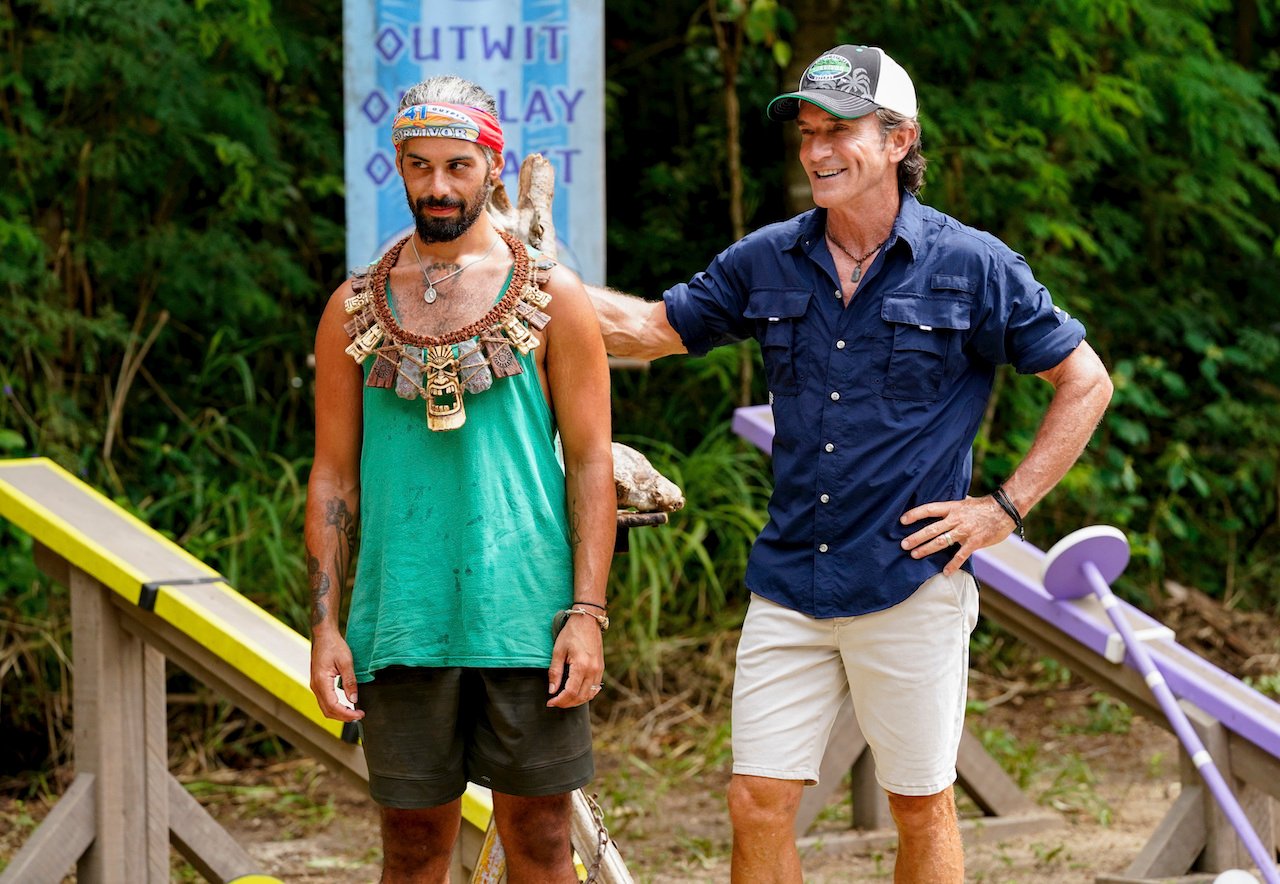 RELATED: 'Survivor': How Many Women Have Won?
Jeff Probst read the votes right after the jury segment so that the cast could react in person. Erika won with seven votes, becoming the first Canadian winner of Survivor.
Deshawn did get one vote. It looks like Deshawn already had an uphill battle to win over the jury because of his interactions with other castaways. Ricard's comments probably didn't help but were a sign of what type of conversations the jurors were already having.