'Survivor' Host Jeff Probst Reveals How He Started Saying 'The Tribe Has Spoken' On Every Episode
If there's one reality TV show that should be commended for its longevity, it's Survivor. Currently, the show is on its 38th season, and it's still full of new twists and turns that both contestants and fans are loving. Season after season, the show maintains the same premise: Castaways have to use their physical and social prowess to not get voted off the island by their peers to get their chance at winning $1 million. But because the social dynamic of each season is different, fans never quite know what they're in for.
Jeff Probst, the host of the show and executive producer, has seen it all since the beginning. And he's even made up a few signature catchphrases fans have loved to mock along the way. Here's how "the tribe has spoken," as well as other phrases, first started.
'Survivor' host Jeff Probst's catchphrases have become iconic in reality TV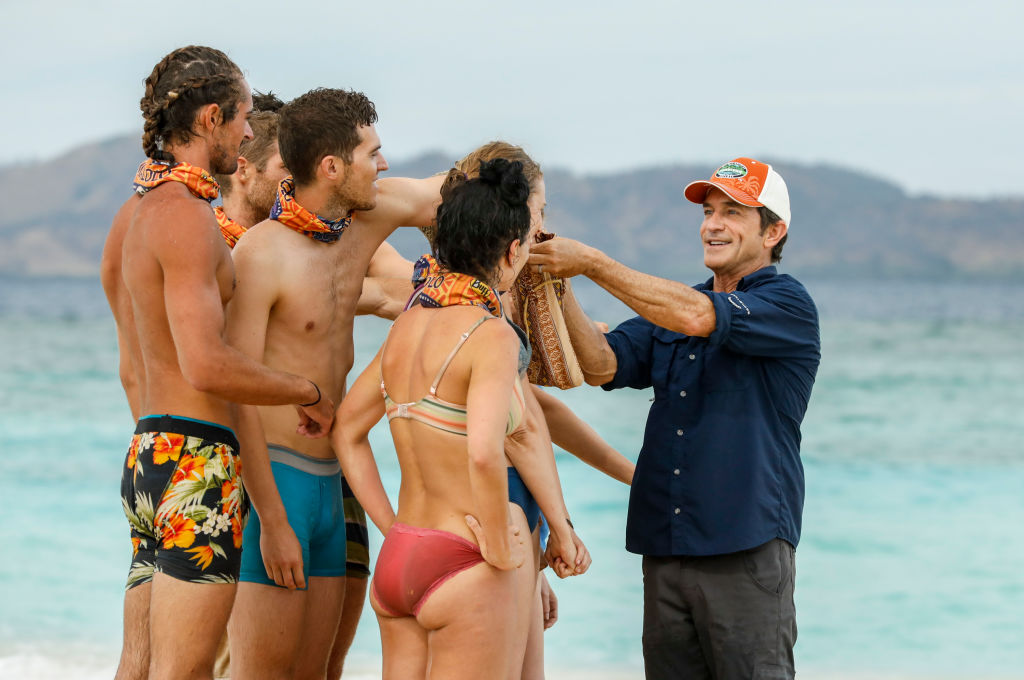 Behind every great show is a great production team and memorable host, and Jeff Probst has proven he's as much a part of Survivor as the actual gameplay is. And fans have taken note of his many phrases, too. While "the tribe has spoken" may be the most well-known, there's an entire Reddit thread of Survivor fans stating which Probst catchphrase they love most — and there's quite the variety.
Probst is fully cognizant that he repeats himself season after season, too. During an interview with The Wrap all the way back in 2012, he said, "A lot of the phrases or sayings on the show really came organically. One day, I said, 'Once again, immunity is back up for grabs.' And then I said it again, and at a certain point, it was like, I think I'll just start saying this." Years after this interview and Probst is still stating the same iconic phrases again and again on the show, too. "There was a time when people would say, 'Do you realize you always say, 'Come on in, guys!' at the beginning of a challenge? You should change it up.' And I say, 'Yeah, I'm aware,'" he also added.
Here's how he started saying 'the tribe has spoken'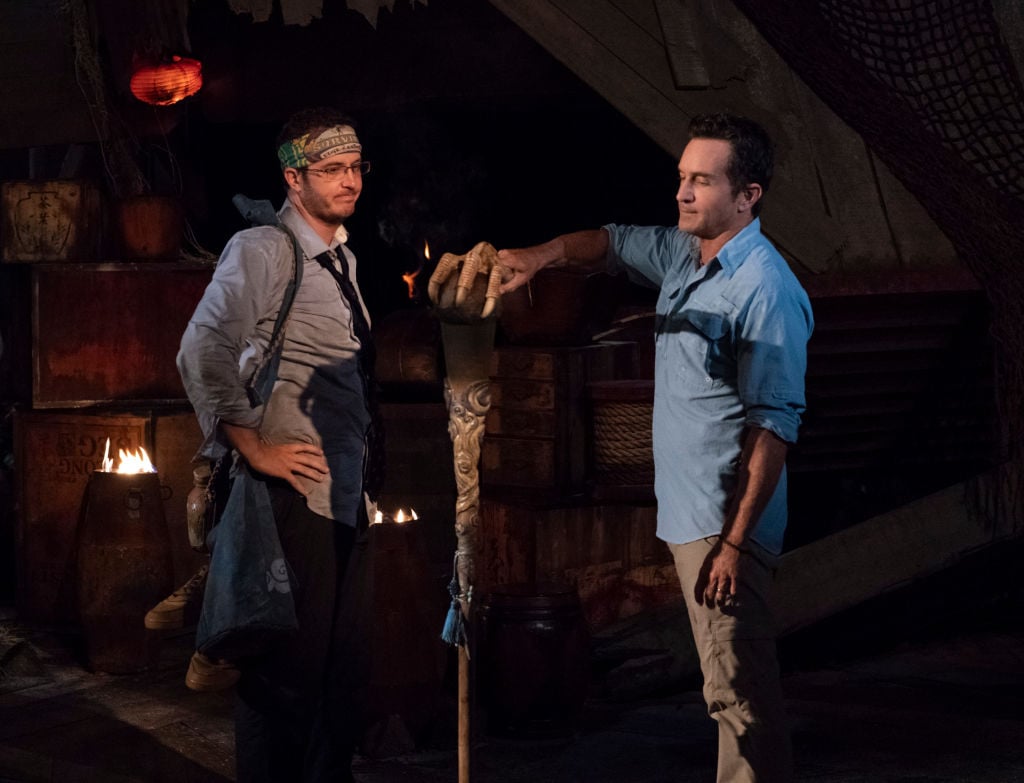 Probst may be the face of Survivor, but he's been around the entertainment business aside from just this show. And Probst as well as the other producers knew that Survivor needed a signature, memorable phrase. The host was interviewed for an episode of the podcast The Producer's Guide: Todd Garner & Hollywood's Elite, and he offered some insight.
Probst mentioned while he was in Malaysia, he kept Regis Philbin from Who Wants to Be a Millionnaire? in mind and started writing around 50 different potentially iconic phrases of his own on a white board. Probst notes his mind came up blank, and it was actually producer Mark Burnett who came up with "the tribe has spoken," but it was somewhat of an accident. Burnett told Probst, "Jeff, I don't know what to say, the tribe has spoken, that's just how it goes." Probst then said, "And I went, that's it!"
Probst is also known for egging contestants on throughout the show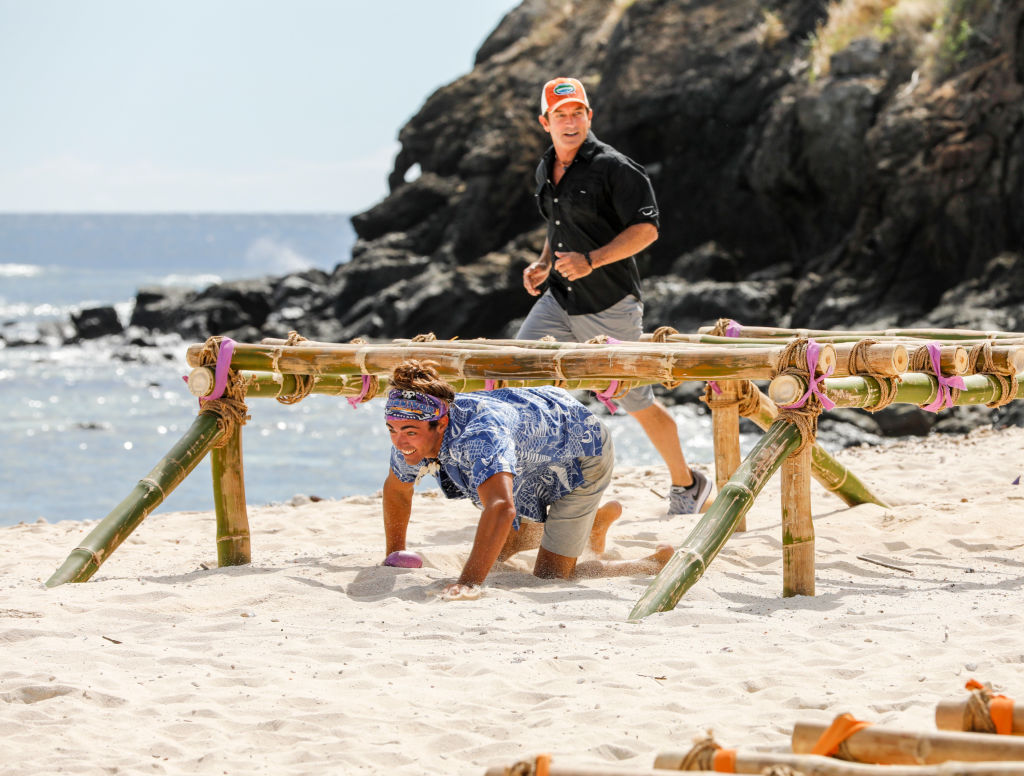 Fans are well-aware of Probst's catchphrases, but the host is also known for providing commentary throughout every Survivor challenge and through Tribal Council. During a Reddit "Ask Me Anything" session with Probst, fans asked him how he started getting into the habit of narrating what's going on with the players on the show — and Probst explained it was a practice that developed as the show went on.
"A 'fight' of sorts started during a challenge [in Thailand] and I got into a bit of a shouting match with Clay and someone else — and we left it in the edit and CBS loved it. Up until that time they wanted me to remain neutral and have no opinion," Probst wrote. "I loved when they opened up the flood gates. It allowed me to be more honest in my responses and like them or not (like me or not) it's the only way to host a show. You have to be authentic."
Check out The Cheat Sheet on Facebook!