'Survivor': How Did Jeff Probst Become the Host?
Survivor fans can't imagine anyone but Jeff Probst as the host of the long-running CBS reality competition series. He's been part of the show since day one and has appeared in every episode over 20 years and 40 seasons.
His iconic "The tribe has spoken" line will forever be a part of pop culture. And the impact Probst and Survivor had on television when it first premiered is still evident to this day. Probst and creator Mark Burnett are pioneers of reality TV, even though they didn't know it at the time. How did Jeff Probst manage to land this career-making job in the first place?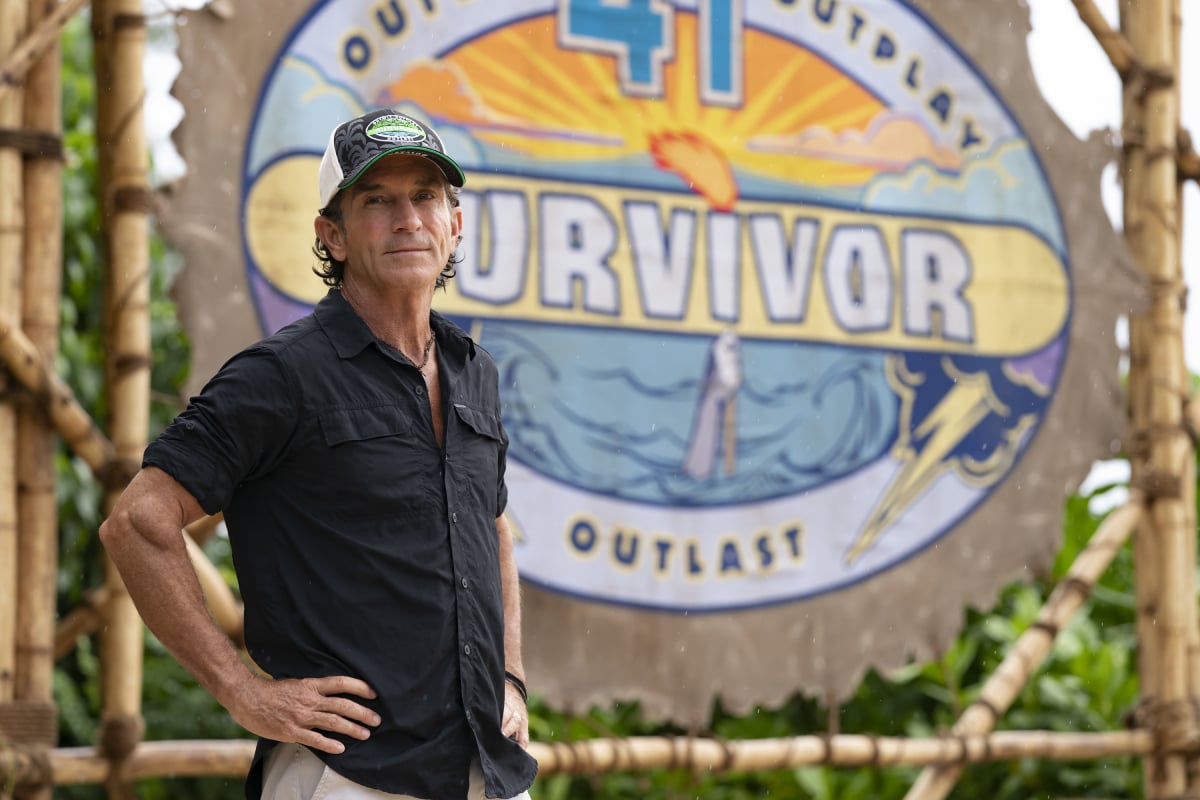 Jeff Probst had other hosting gigs before 'Survivor'
Back in the early 90s, Probst was working as a producer and narrator of marketing videos for Boeing Motion Picture/Television when he was hired to host an original half-hour show on FX dedicated to answering viewer letters.
The show was called Backchat, and Probst described it as a late-night show "designed to be a 'letters to the editor' about the network." But, since no one watched the then-fledgling network and didn't write letters for them to respond to, Probst says they just made them up.
"We would think of something funny to do, and then we'd write a letter. Like, 'How do they make bagels?' Then we would go do a bagel shoot. I was getting paid to learn. It was crazy, but I got a check every two weeks," Probst told Heavy.
He hosted 'Rock n Roll Jeopardy' on Vh1
Probst also got work as a correspondent for Access Hollywood, and he hosted VH1's Rock & Roll Jeopardy from 1998 to 2001. He says he was being offered a lot of dating shows. And, after the success of Who Wants to Be a Millionaire?, he came close to getting the game shows 21 Questions and Winning Lines. But he didn't have a "name," so he wasn't getting the big jobs.
"I reached a point where I thought I want the next job to be one that I can really sink my teeth into.  And if not, then I'm going to do something else," Probst told The Archive of American Television.
One day, Probst was driving down the 405 in Los Angeles when he heard Burnett on the radio. And that's the moment his life changed.
Jeff Probst became the host of 'Survivor' after hearing Mark Burnett on the radio
He says he heard Burnett say, "It's a crazy idea. I'm going to take 16 people, and I'm going to leave them on an island. And, they have to work together. Then every three days, they vote somebody out. And at the end, the people come back, and they're the jury. And one person gets a million dollars. It's a brilliant concept."
After hearing Burnett's radio pitch, Probst agreed it was a brilliant concept. He thought "I've got to get in on this." So, he called his agent and was able to get an audition for Survivor because of his previous game show hosting auditions.
An interview with Sandra Bullock got him the job
What made Burnett choose Probst was an interview he did with Sandra Bullock while he was hosting Access Hollywood.
"At one interview, her blouse was unbuttoned kind of low, so I said, "Bullock's showing a lot of cleavage today." She said, "Why are you looking at my cleavage?" I said, "Why are you showing it to me?" Then she goes, "Well, unbutton yours." So I unbuttoned my shirt," Probst recalled.
He says it was "this silly little thing that never made the air." But, he put the moment on his demo tape, and Burnett noticed.
"There were two reasons I picked you over the other guy," Burnett told Probst. "One was all your experience at FX. I knew that live TV would be important because Survivor is basically a live show shot in the jungle. And two, the interview with Sandra Bullock. I thought that anybody who could have that kind of an exchange with a celebrity is the guy I want."
Jeff Probst imagined 'Survivor' would have huge success
Probst says he was so nervous that Burnett wouldn't pick him that he decided to show Burnett just how passionate he was about Survivor before it even started. Probst wrote fake news articles and had a mock-up of fake magazine covers made with headlines of Survivor's success.
The articles had titles like "Survivor sets a summer season viewing record," "Survivor knocks Who Wants to Be a Millionaire off the air," and "Survivor makes [CBS president and CEO Leslie] Moonves so rich he buys his own island."
Probst says he ended every article with the line, "Experts say some of the success goes to the very likable but unknown Jeff Probst."
"I sent the stories to Mark Burnett and to Ghen Maynard, who was the exec at CBS overseeing the show. I knew it was risky because it could come across as pushy or arrogant. But I really had nothing to lose. Then I got a call about three weeks later," Probst said.
Survivor 41 premieres Wednesday, Sept. 22 on CBS.