'Survivor': How Did Jeff Probst Meet His Wife, Lisa Ann Russell?
Survivor host Jeff Probst is beloved by fans of the show, and for good reason. The host manages to bring out the best — and sometimes the worst — in contestants with his probing questions and insights. Plus he has some wild dimples. After so many years on their screens, some fans have been wondering — how did Jeff Probst meet his wife, Lisa Ann Russell?
'Survivor' host previously dated a castaway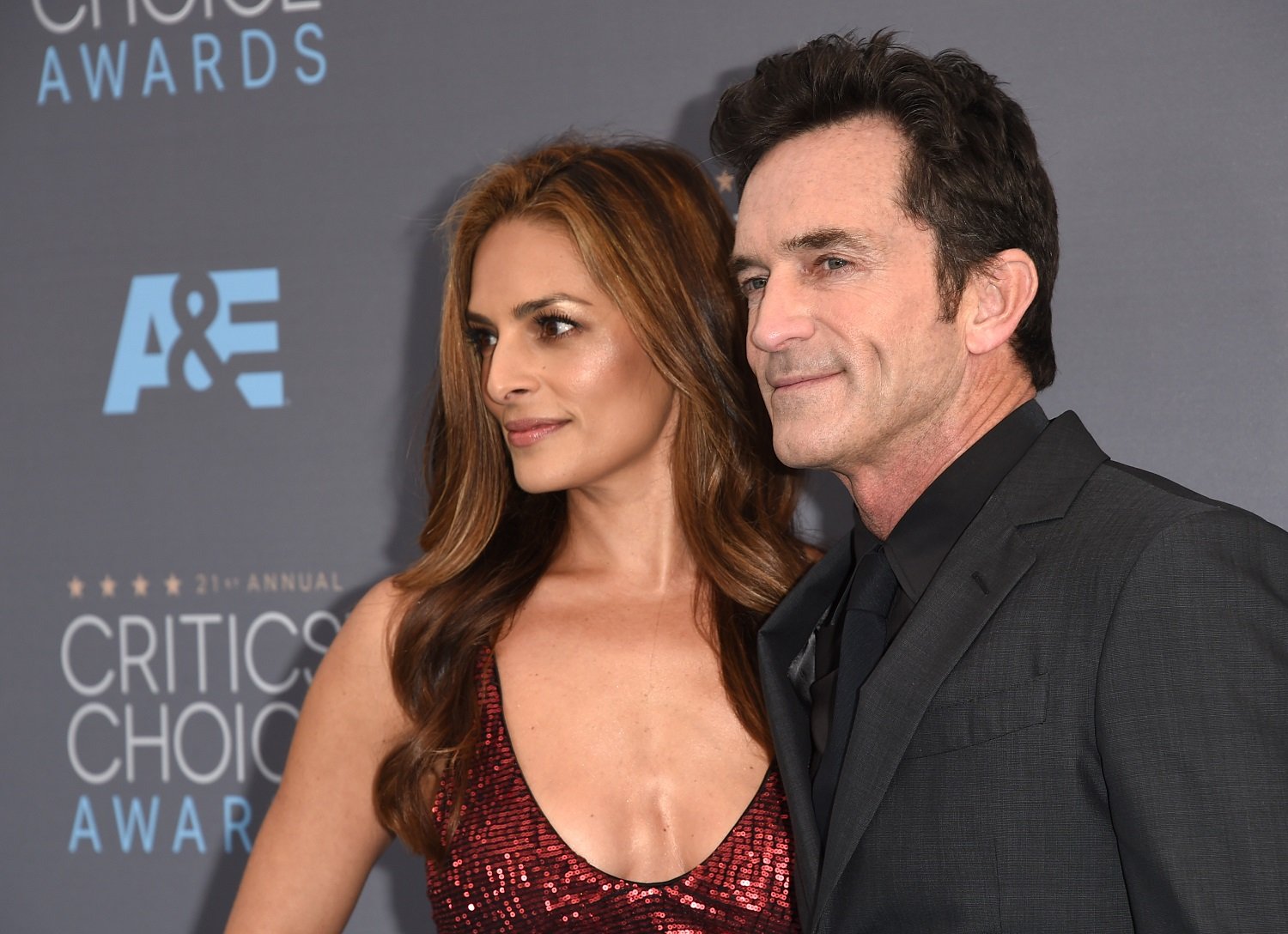 RELATED: 'Survivor': John Cochran Says He's Done With the Show
Survivor host Jeff Probst had a brief romance with a castaway before he married his wife, Lisa Ann Russell. While filming Survivor: Vanuatu, Probst found himself interested in castaway Julie Berry. 
"The funny thing was there was this perception we were flirting on the show. And that was actually just fun stuff on the show. I didn't really talk to Julie until long after the show was over," Probst previously told People.
After Vanuatu finished filming, Jeff Probst reached out to Julie Berry via email, ostensibly just to say hello.
"Once we started spending some time together, I didn't have any doubt. I didn't have any doubt and all the questions about how you meet and any potential obstacles, they fade away like an old dry leaf," he said.
Julie Berry and Jeff Probst dated from 2004-2008 before ending their relationship. Probst hasn't gone into detail about what went awry, but he did tell USA Today that he doesn't have a great track record when it comes to dating.
"I didn't always treat people in relationships especially well, so I've tried to make amends and move forward," he admitted.
How did Jeff Probst meet his wife, Lisa Ann Rusell?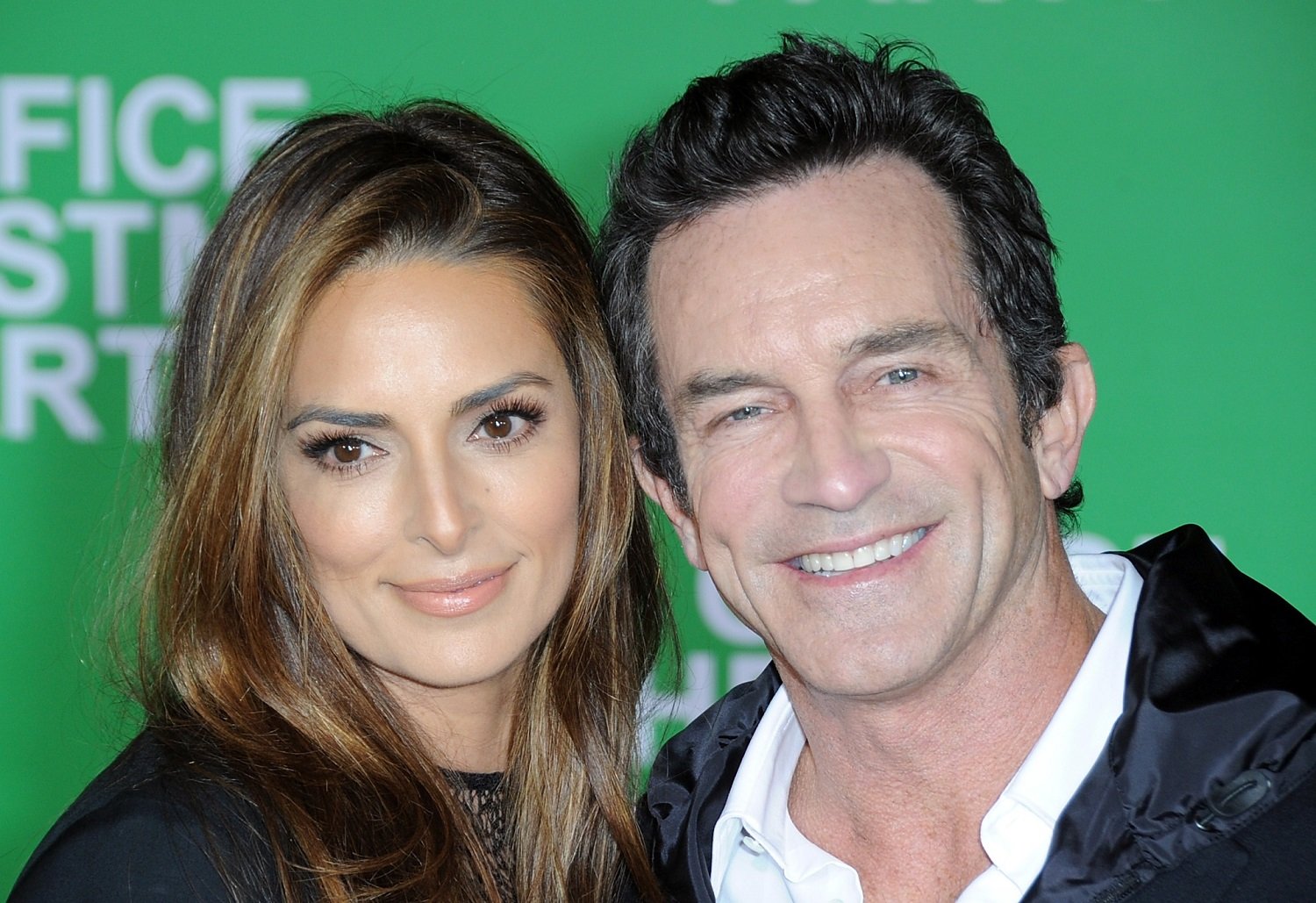 Jeff Probst's wife, Lisa Ann Russel, has been by his side in matrimonial bliss for almost an entire decade now. So how did the two meet? Interestingly enough, the Survivor host discovered his wife-to-be at a Christmas party.
During a chat with Larry King, Probst revealed that he was attending one of Mark Burnett's Christmas shindigs, which are apparently rather eclectic when it comes to celebrity attendance.
"I met [my wife] at Mark Burnett's party … Mark Burnett has an annual Christmas party, which is the craziest Christmas party I've ever been to because of the eclectic group of people there," he told King.
"You have Gary Busey on one end doing these pressure points on your arm trying to bring you down. … Meanwhile, there's Barbra Streisand talking to Paris Hilton on the other couch and there's Arsenio Hall and then there's David, the composer, David Foster!"
"She was with two other friends, just there to see the spectacle!" revealed Probst. The two quickly hit it off and the rest is history.
Jeff Probst's wife was the right person
During his chat with Larry King, Jeff Probst went on to add that he's thrilled with his marriage, and it's all because he met the right person.
"I married the right person," he told King. "I've always thought I'd have this family, and this great family unit because that's what I came from."
"And then one day I met this woman and it happened. And she had two kids from her marriage. … They raised these two young kids with the kinda love, that the kids, they see me — and he's now remarried, his wife — they just see us as two more parents."