'Survivor': How Mark Burnett Convinced CBS to Take a Chance on His Groundbreaking TV Show
Survivor premiered on CBS on May 31, 2000, and proceeded to completely change the television landscape. Nothing like it had been on broadcast TV before, and it was a huge risk. Critics actually declared Survivor a failure before the series aired its first episode. How did Mark Burnett convince CBS to take a chance on his groundbreaking TV show?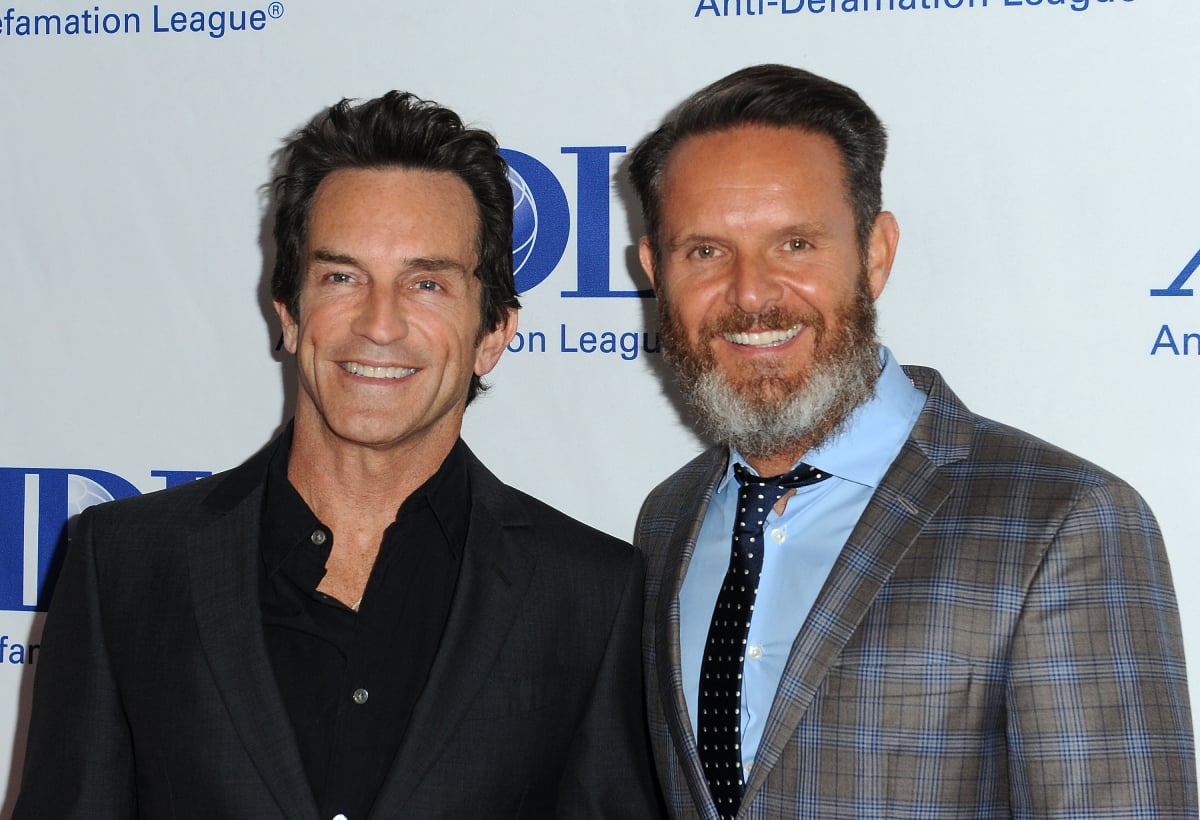 The 'Survivor' creator teamed up with British producer Charlie Parsons
In the mid-1990s, Burnett was busy producing his Discovery Channel show Eco-Challenge when he heard about an idea from British producer Charlie Parsons. The premise of Parsons' pitch was that a billionaire on a yacht would be off shore of an island, where a number of people were marooned. As the castaways played a game of survival, the billionaire would eliminate people one by one.
Burnett told The Archive of American Television that what appealed to him about the pitch was the idea of people building a society on an island. Like Swiss Family Robinson, Robinson Crusoe, and Lord of the Flies.
Mark Burnett was destined to meet Charlie Parsons
After hearing about Parsons' idea, Burnett randomly discovered that his neighbor in Los Angeles happened to be Parsons' college roommate. Burnett was able to get a meeting with the British producer through his neighbor's Christmas party.
That's when Burnett's involvement began, and he signed a deal for the North American rights. In the years that they were tweaking the premise of the show and trying to find an American network who would agree to air it, Parsons made a Swedish version called Expedition Robinson that ended up being very successful.
It took Burnett three years to get CBS to agree to Survivor. And it's all because of Burnett's brilliant plan to pay for his groundbreaking idea.
CBS turned down 'Survivor' at first
Burnett first took his version of Survivor to the Discovery Channel, but they quickly turned him down because it was a "nutty idea" that wouldn't work. He says that he set up meetings with everyone, and they all rejected him — even CBS.
But when he went back to CBS for a second time, Burnett met with network head Les Moonves – who happened to be a fan of Eco-Challenge. The CBS boss felt at the time that viewers were leaving network TV during the summer because of reruns, and fewer were returning in the fall.
That was a trend that they needed to reverse, so Moonves was considering making original programming for the summer. He thought Burnett's Survivor idea could be "groundbreaking." But they had one serious problem.
Can a network greenlight a TV show without seeing a pilot?
Burnett says that the massive problem they faced was that CBS requires a pilot before ordering a series. He explained that the network "doesn't give 13 hours on the air to untested network producers." Moonves wanted to move forward, but from a cost standpoint it was "prohibitively expensive to risk 13 hours."
But Burnett couldn't do a pilot because "there's no point." He explained that there had to be "an endgame," so a pilot or special wouldn't work.
That's when the Survivor creator pitched Moonves the idea of sponsorship and looking at the show "like the olympics."
Mark Burnett figured out a way for 'Survivor' to pay for itself
Burnett proposed the idea of him selling a series of sponsorships that would allow advertisers to buy commercial time in the episodes. But, they would also have associative marketing values and could drop in products to the reward challenges.
"For example, if it was a cell phone. What is the value of a call home after 30 days? The emotion of that would resonate," Burnett explained. "What's the value of a slice of pizza? A bottle of beer?"
Moonves found the idea "interesting" and gave Burnett 60 days to find eight sponsors. But after just a few days and booking two sponsors, the head of CBS called to share his decision.
"My people tell me this is great. You're really good at this. And, it's gonna work out. You know what, we're gonna take a risk. Let's do this," Moonves said.
It felt good to be right
One week before Survivor premiered, Burnett says TV Guide wrote an article that predicted the show would be off the air after one week. Their reasoning, says Burnett, was that he had failed to pick a genre and stick with it.
Was it a "sport show, a documentary, a drama, a National Geographic special"? Burnett says the critics wanted him to decide because Survivor had "no definable genre" and that wouldn't work on network TV.
But Burnett didn't think he needed to have a label or define what Survivor would be. It turned out that he created an entirely new genre on his own.
"What pleased me really was to have a vision, to be told it's ridiculous, to not waiver, and then be right," Burnett said.
Survivor 41 premieres Wednesday, Sept. 22 on CBS.
RELATED: 'Survivor': What Is a Purple Edit and How Can Fans Spot It?