'Survivor': Jeff Probst Would Betray Wife Lisa Ann Russel to Win
Survivor host Jeff Probst is hard not to recognize. After hosting over 40 seasons of Survivor, the CBS television personality has become a reality television icon. Fans of the show love to watch out for his signature "come on in guys," among various other Jeff-isms. And he's serious about the game too. In fact, Probst once admitted that if he had to betray his wife, Lisa Ann Russell, in order to win Survivor, he would.
Jeff Probst met his wife at a party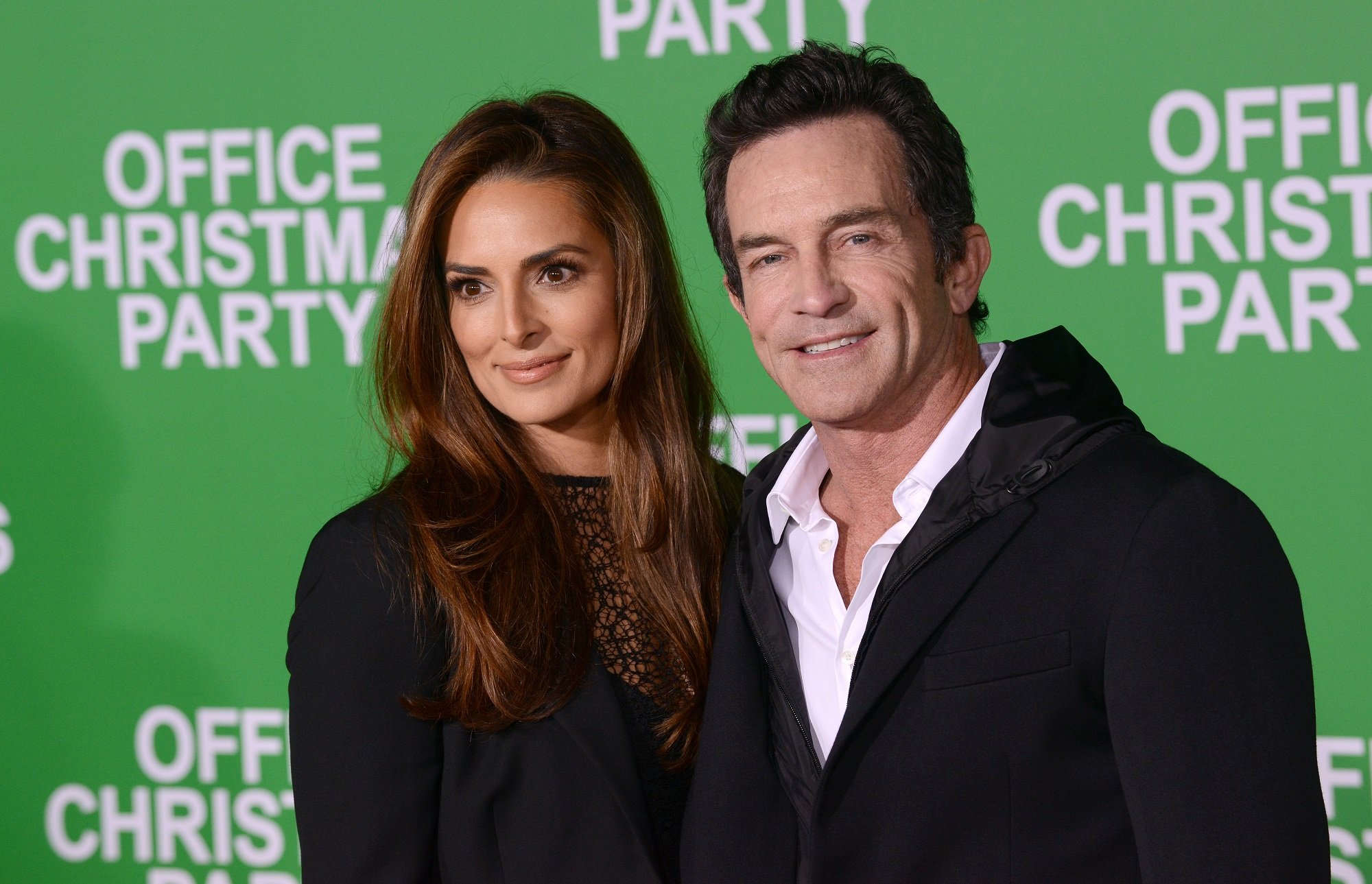 RELATED: Jeff Probst Isn't Convinced 'Survivor' Will Make it to Season 50
Before meeting his wife, Lisa Ann Russell, Jeff Probst was actually dating one of his previous Survivor castaways. While filming Vanuatu, Probst and contestant Julie Berry became enamored of one another.
Their romance lasted roughly four years before the two decided to part ways. Luckily for Probst, it was only a matter of time before his connection to Mark Burnett wound up throwing him together with Lisa Ann Russell.
During a chat with Larry King, Jeff Probst revealed that he actually met her at one of Burnett's Christmas parties, which are apparently somewhat chaotic.
"I met [my wife] at Mark Burnett's party … Mark Burnett has an annual Christmas party, which is the craziest Christmas party I've ever been to because of the eclectic group of people there," he told King.
"You have Gary Busey on one end doing these pressure points on your arm trying to bring you down. … Meanwhile, there's Barbra Streisand talking to Paris Hilton on the other couch and there's Arsenio Hall and then there's David, the composer, David Foster!"
He says Russell was attending the party with two friends, simply to "see the spectacle."
He says Lisa Ann Russell's kids call him dad
Jeff Probst later admitted to Larry King that he'd always hoped to have some sort of family unit, given that he had grown up in one himself. His relationship with Lisa Ann Russell helped him achieve that, and he has a good relationship with her children.
"I'd always thought I'd have this family, and this great family unit because that's what I came from," he told King.
"And then one day I met this woman and it happened. And she had two kids from her marriage. … They raised these two young kids with the kinda love, that the kids, they see me — and he's now remarried, his wife — they just see us as two more parents."
"They call me dad, and you know when it locked in? When we were together before we got married, they were playing with it. Sometimes it would be dad, sometimes it would be Jeff Dad 2, sometimes it would be D2," Probst explained.
"We got married in my backyard … and when this ring went on my finger, Michael looked up and said 'dad,' and I could tell that he knew now this big thing was official, and it was real."
Jeff Probst would betrayed his wife to win 'Survivor'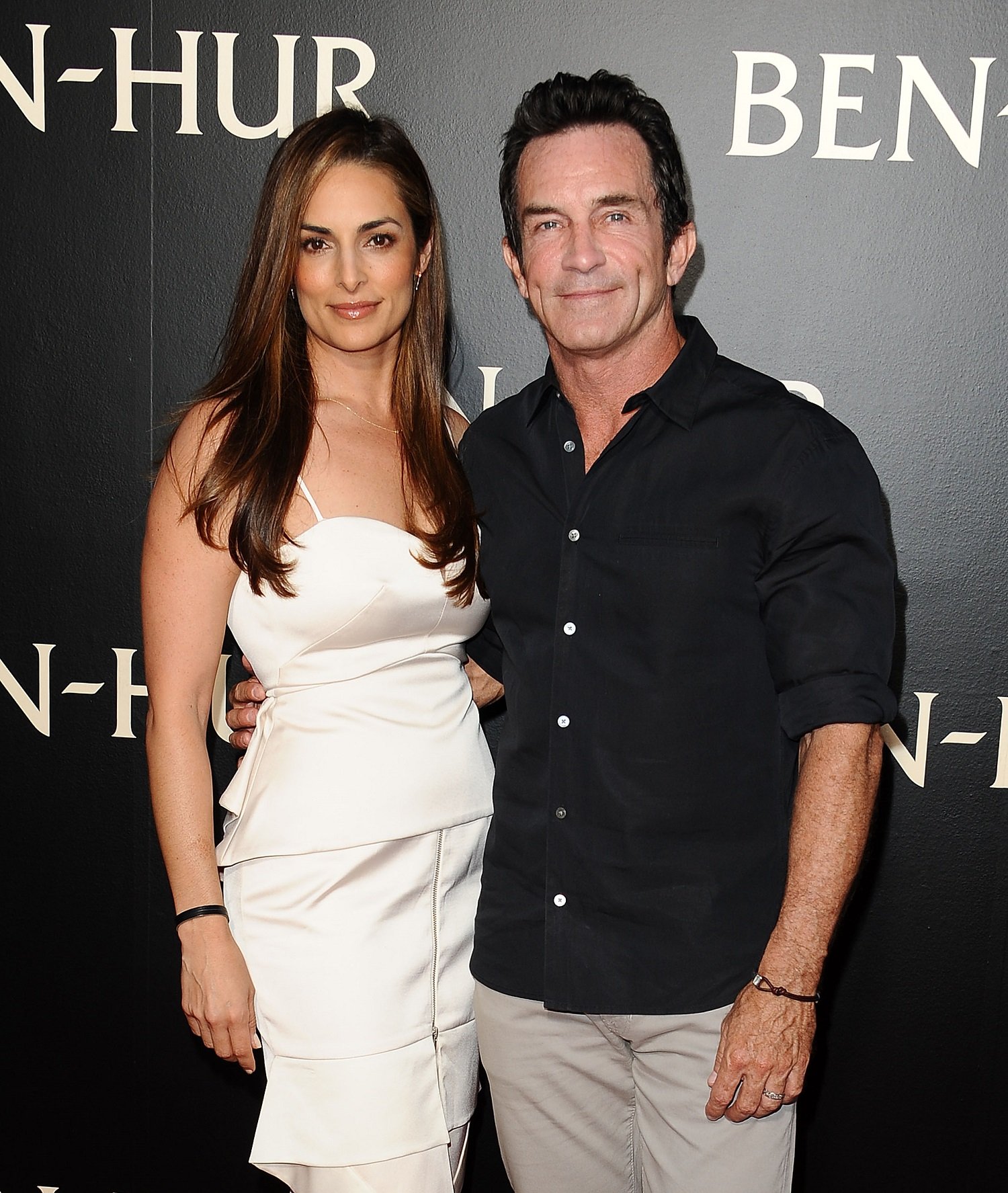 Survivor host Jeff Probst once told People that if he and his wife were on Survivor together in competition, he'd absolutely take her down.
"Absolutely. Lisa and I would have a simple code. Whenever we'd see each other, we'd hold up our fingers. One finger would mean, 'I love this. Everything's going great.' Five fingers would mean 'I'm in trouble and I'm ready to go,'" he explained to People.
"If she held up one, I'd do what I could to keep her in the game. If she gave me four or five, I'd gut her – and then I'd use that move to my advantage. Of course, I say that now, but if I saw someone messing with my wife, I'd go crazy."