'Survivor' Legend Jerri Manthey Hooked Up With This Castaway, Plus Joe Rogan
Jerri Manthey remains one of the more recognizable faces in Survivor history. The castaway, who first appeared on Survivor: The Australian Outback, firmly cemented herself as one of the CBS franchise's first major villains. Since then, she's appeared two additional times, and remains fairly controversial among fans of the show. Now, Manthey is dishing on her dalliance with Colby Donaldson. And what's more, Manthey once dated Joe Rogan — until he cheated on her. 
Jerri Manthey was once booed off-stage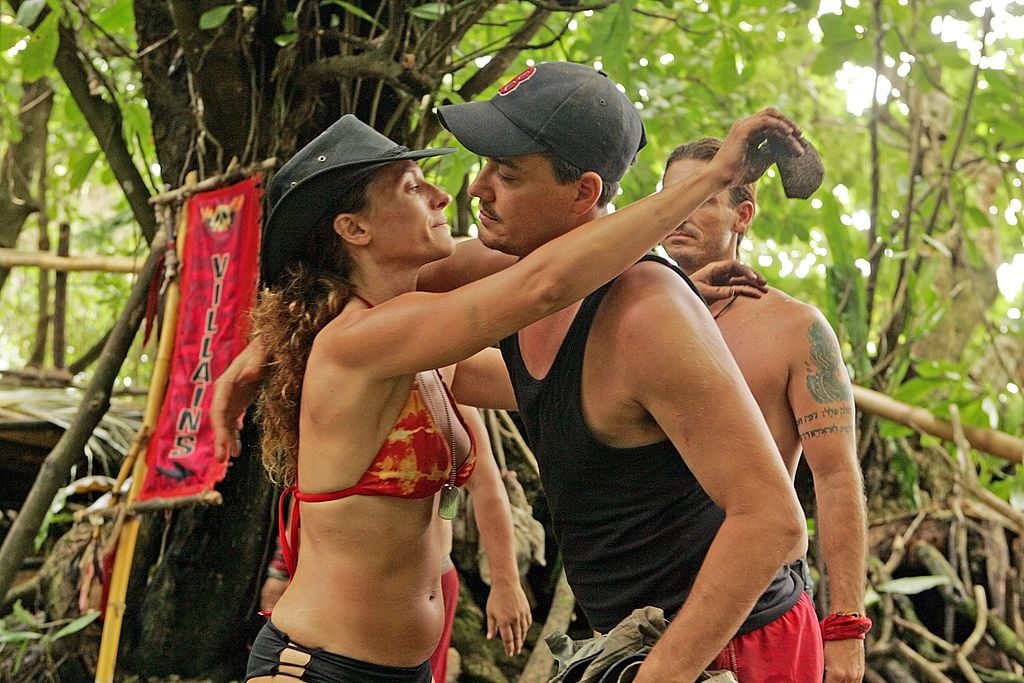 Jerri Manthey gained Survivor notoriety for her role on the show as the "Black Widow." Fans felt Manthey used men like Colby Donaldson to her advantage, and found her personality challenging. 
Manthey had a habit of speaking her mind regardless of the social circumstances, and even accused one of her fellow castaways of hoarding beef jerky — something that lost her a lot of respect among fans. 
Manthey was booed off-stage during the reunion episode of Survivor: All-Stars. During the episode, Rob Mariano and Tom Buchanan got into an argument about the season. Things became heated between the two, and Manthey decided to cut in. 
"This entertainment is coming at a price. What it has cost us is our friendships, our feelings, our pain, our suffering. For entertainment," she said.
The audience booed and jeered over her as she talked once they realized what she was saying, and Manthey chose to leave the set during a commercial break. 
'Survivor' castaway dated Joe Rogan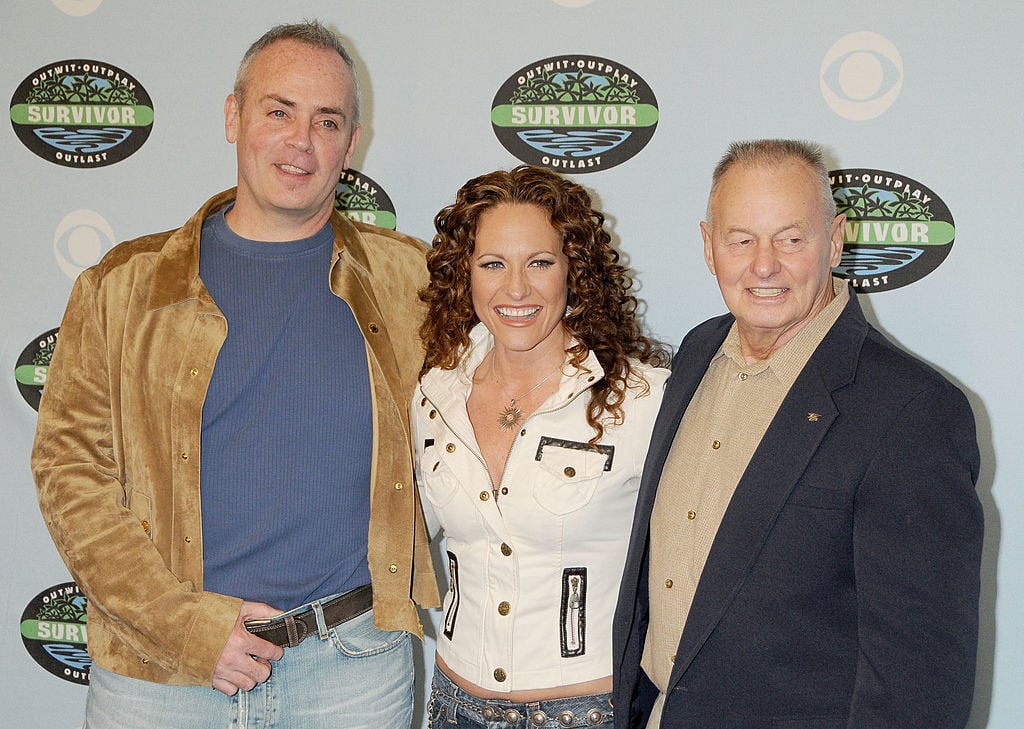 Survivor star Jerri Manthey and podcaster Joe Rogan got together in 1997, before the two became major stars. It's not entirely clear how the two met one another, but what we do know is that they broke up after Joe Rogan cheated on Manthey. 
During an episode on The Howard Stern Show, Manthey and Rogan went into greater detail. Stern tells Manthey that Rogan found her selfish. 
"He said to me, that the problem with you is that you are self-centered and that everything is me me me me," said Stern.
"Actually, I broke up with him. … I don't want to bad mouth him. Those were old times and I've forgiven him for hurting me," said Manthey. She then explained that he cheated on her. 
"We used to have huge fights. We used to have the worst fights. … Cause I wanted to have sex with other chicks. … I did a bad thing, I learned my lesson…a couple times. Look I hooked her up with one of my friends!" said Joe.
Jerri Manthey dishes on hooking up with Colby Donaldson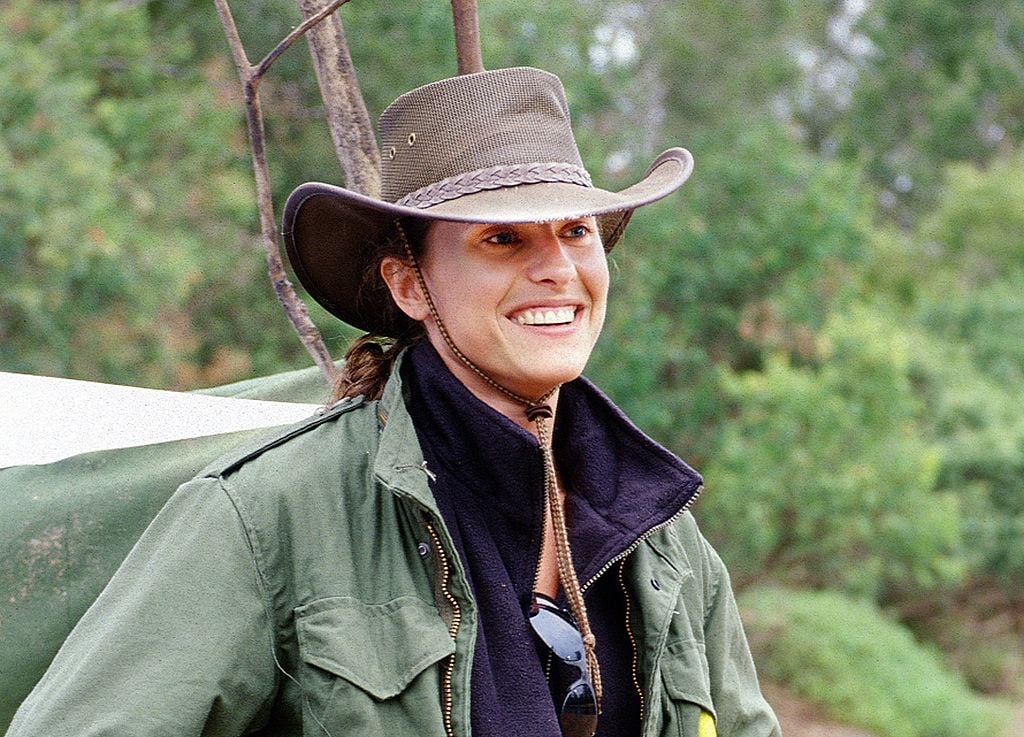 Of course, Survivor fans will remember Jerri Manthey putting the moves on Colby Donaldson during their season together. According to Manthey, the two maintained a sort of love/hate relationship for many years before hooking up.
"It took a very long time for us to get to that point. It was after Heroes and Villains. When we were in New York, we went to a strip club together and we had a lot of fun together that particular evening," she told Hot Takes & Deep Dives. 
"It was kind of our water under the bridge moment. But, up until that point, no. He's very anti-Survivor, he won't go to any reality event. He's tried really hard to distance himself. But yea, we had a really good time that night, he bought me a lapdance." 
"We laughed, we went out to dinner, it was a lot of fun and then the next night he took off with Parvarti [Shallow]. So, he's one of those guys, you know enjoy the moment while it's there, cause it's probably not gonna be there the next day. It was one night. It was one and done," she explained.