'Survivor: Millenials Vs. Gen X' Made Show History With a Near-Disaster
Survivor is known for placing its contestants in some highly challenging positions. The danger doesn't seem to dissuade would-be challengers from seeking out the opportunity to put themselves into the mix. The show frequently has to turn down applicants, and getting selected to be on the show is something of an art form all its own. Once they've passed that hurdle, participants are faced with making it through tough living conditions with bare minimum amenities. They're also packed off to remote locales where the standard creature comforts are nowhere to be found. 
With that in mind, it's a little shocking that it took 33 seasons before a natural disaster threatened the participants' safety enough to force an evacuation. Spoilers ahead!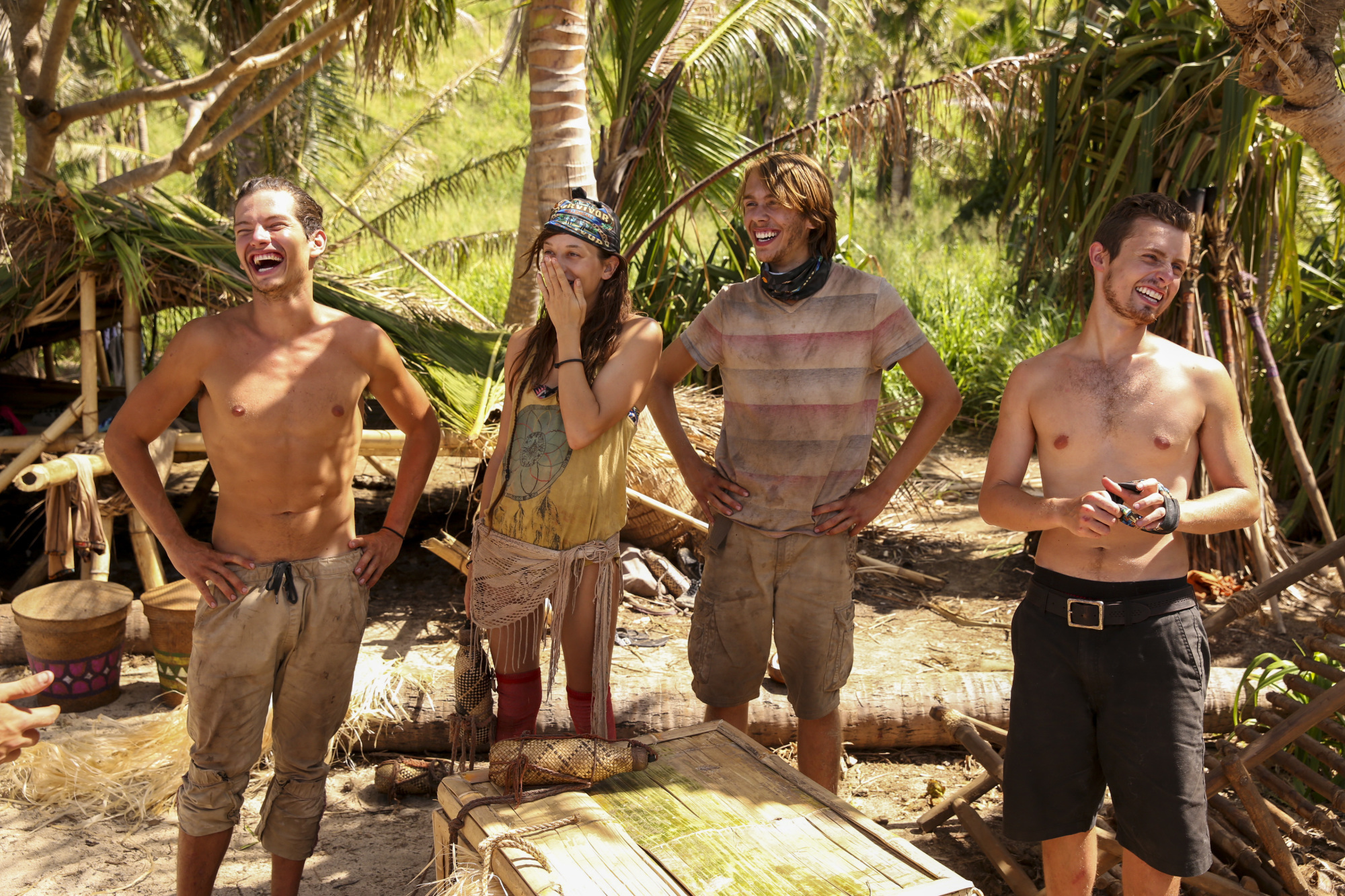 'Survivor' is a long-running reality series
Reality TV shows have come and gone over the years. We've seen plenty have their moment in the sun before fading away into obscurity, but Survivor is battle-worn and time tested, and it just keeps on going. The original series premiere was way back in 2000, so we've had two full decades of participants willing to put their survival — and popularity — skills to the test. 
One of the reasons that Survivor has been able to, well, survive so long is because it has kept the same foundational framework but mixed it up enough to keep things interesting. The show moves from location to location, giving a totally new backdrop to liven up the set. Show host Jeff Probst has weighed in with his own opinion of which sites really blew him away (Kenya and Palau) and which ones he could do without (the Marquesas Islands).
Another way the show mixes things up is through changing the theme of its selected participants.  Some themes used have been "Fans vs. Favorites" (die-hard fans of the show vs. returning contestants) and "Blood vs. Water" (when the participants would have a loved one on the island with them). A common variant shows up when previous participants return to the series. This featured in "Redemption Island" (when formerly voted-off participants returned) and "Heroes vs. Villains" (when virtuous former players were pitted against the more mischievous of the crew). 
Season 33 of 'Survivor' was a generational face-off 
One way that the show has themed its participants is by age. Season 33 was themed around "Millennials vs. Gen X." The two initial tribes were divided up across these generational divides, pitting the older players against the younger ones. This season aired in 2016 and was filmed in Fiji. The twenty initial participants were divided into two groups of 10 and began their battle for the bragging rights and ultimate prize money. 
As is typical for the series, the season featured plenty of physically demanding challenges and opportunities for alliances and subterfuge to take hold. In the end, it was a Millennial participant who reigned victoriously. Adam Klein won the season as a whole. He then returned to participate in Season 40, which had a "Winners at War" theme. The "war" part may have been taken a bit too seriously, and Klein's actions on the show — he played very aggressively and betrayed his own allies — got him so much criticism that he took a break from social media to avoid some of the backlash from fans. 
The season featured the first 'Survivor' evacuation
In addition to the regular ups and downs of battling it out on the show, Season 33 also featured a first for the series — there was a natural disaster that required evacuation. As E! Online reports, a cyclone hit the island where the show was filming. The crew made the decision to evacuate the team for safety. 
Host Probst explained how it went down: "We made the decision to bring them to base camp so that we would all be together. We put each tribe in a separate room with absolutely nothing in it. No food, no blankets, no pillows, nothing. They were monitored by producers the entire night. And, to their credit, they did not talk or try to form alliances. They honored the good faith agreement we had made. The next morning, we returned them to the beaches and the game resumed."