'Survivor': A New Interview Might Hint to a Major Strategist's Demise, 'He Was Just Getting a Little Sloppy'
The competition is fierce on season 42 of ​​Survivor. Fans are therefore making their predictions on who is going to win. But a new interview with a cast member might hint that a significant strategist will go home next.
[Spoiler alert: This article contains spoilers for the Survivor Season 42 episode "Battle Royale."]
'Survivor 42' shows 1 person making big moves
RELATED: 'Survivor' Season 42 Spoilers: 1 Alleged Bootlist Is Surprisingly Accurate
Omar Zaheer has an excellent social game. He's also able to spot other strategists and alliances to break them up. That's what he did recently by telling Mike Turner that Hai Giang called him his puppet. He then helped Mike take out Hai even though he never said this. 
In "Battle Royale," Drea Wheeler had a feeling that the castaways were out to get her again. She already used her idol. But she had the "Knowledge is Power" advantage where she could steal someone's idol. She decided she would steal Mike's and use it to save herself.
However, she told Omar this plan ahead of time. He told Lindsay Dolashewich, and they decided to ask Mike for his idol, so Drea will still go home. Their plan was successful, and Drea immediately knew she was betrayed.
Drea might have hinted that Omar's time is coming on 'Survivor'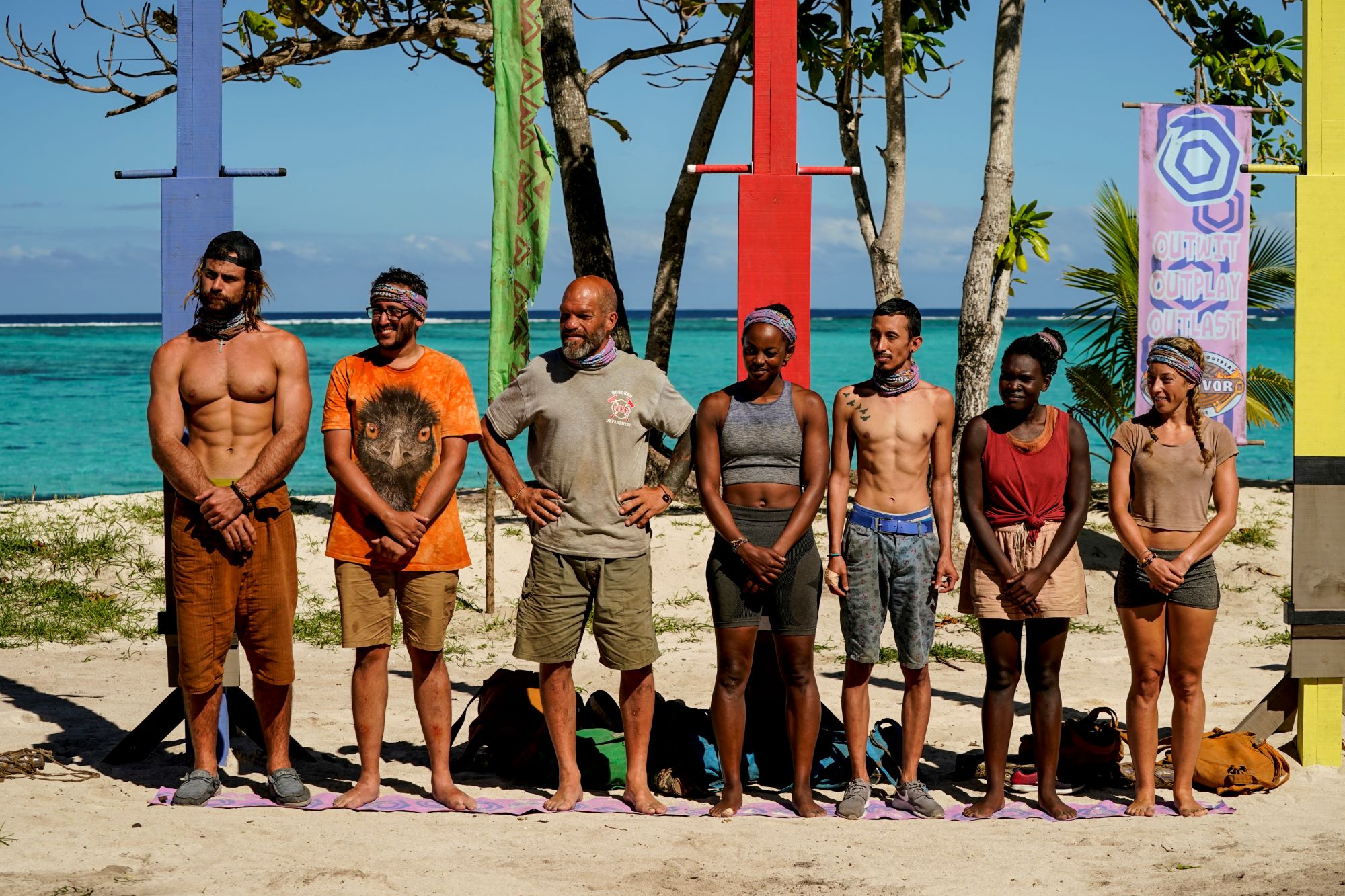 RELATED: 'Survivor' Season 42 Fans Believe 2 Castaways Are Dating
Drea did an interview about her eventful exit from the game. Her biggest miscalculation was telling Omar her plan, but she told Entertainment Weekly why she did it. 
"Omar was panicking," she said. "He was panicking. He was going everywhere, talking to everyone. And he was just getting a little sloppy. So people were starting to notice that he was talking to everyone. I think he was becoming a bit aware of the fact that people were watching him as well."
She continued, "Omar, Hai and I had an alliance and people didn't see how close the three of us actually were. And after Hai went out, I was like, "Well, you're just as much as a threat as me." So it would not benefit him taking me out so soon because that's just how I thought."
If Drea is right that people have already started suspecting Omar, this could mean he'll be a target next. She made sure to put a target on his back by telling everyone he was the only one she told about her advantage before getting her torch snuffed out.
Will Omar lose 'Survivor 42'?
RELATED: 'Survivor' Fans Say It's 'Hilarious' How the Tori and Rocksroy Feud Ended
Fans have seen Omar scheme a lot in recent episodes, and it's been impressive. However, the show hasn't revealed that anyone else is onto him. This could mean Omar will be next if the tribe is taking out that specific alliance.
Omar will most likely have to give Mike his idol back, and this move will build even more trust with him. Although Mike also has the habit of turning on his own allies, so he could be on the list of potential people who will join a plan against him.