'Survivor': Parvati on Stars Filming in Their Underwear, 'Give Them Some Dignity'
The clothes stars wear on Survivor have to be approved by production. Some of them wear their underwear, and it's not because they got hot. It's because production asks certain castaways to play in just their underwear, and Parvati Shallow is speaking out against it.
'Survivor 41' shows behind the scenes clips
Survivor is back after a long break due to the coronavirus (COVID-19) pandemic. Jeff Probst let it be known that last season closed a chapter, and this is supposed to be a new era.
"Winners At War was designed to be the end of an era for Survivor," Probst told Parade. "We really felt we had gotten everything we could out of that version of Survivor."
He later said, "Survivor 41 will birth a new era of Survivor with a faster, more dangerous, and much more intense game. Players and viewers will feel the difference immediately, beginning with me talking directly to the audience throughout the season, letting them in on twists before the players know."
Viewers got to watch Probst hide an advantage as he talked to the camera. There were also clips of the film crew shown. The host even changed his catchphrase to be more inclusive to "Come in!"
Parvarti speaks out against stars filming in their underwear
Shallow won Survivor: Micronesia and later returned for  Survivor: Cook Islands, Survivor: Heroes vs. Villains, and Survivor: Winners at War. She was asked for her reaction to the changes for season 41. The winner focused on how the cameramen were now being shown in the show, but cast members were still just wearing underwear.
"People are still in their underwear," Parvati Shallow said on Rob Has a Podcast. "So I'm sorry, but one of these things has to go. People need to get bathing suits, or they need to keep the cameramen behind the scenes."
In season 40, the cast still wore underwear. "I put up a huge fight," she said. I was like, 'I just had a baby. I can't be out here in my underwear. I'm like a mom now. I need a bathing suit."
She claimed they said production feels like underwear is more authentic looking for the show. "Everybody knows it's a show, and now you're showing people it's a show by showing the cameramen so like let people wear their bathing suits," the veteran later said. "Give them some dignity."
Elaine Scott also talked about pushing back on the underwear rule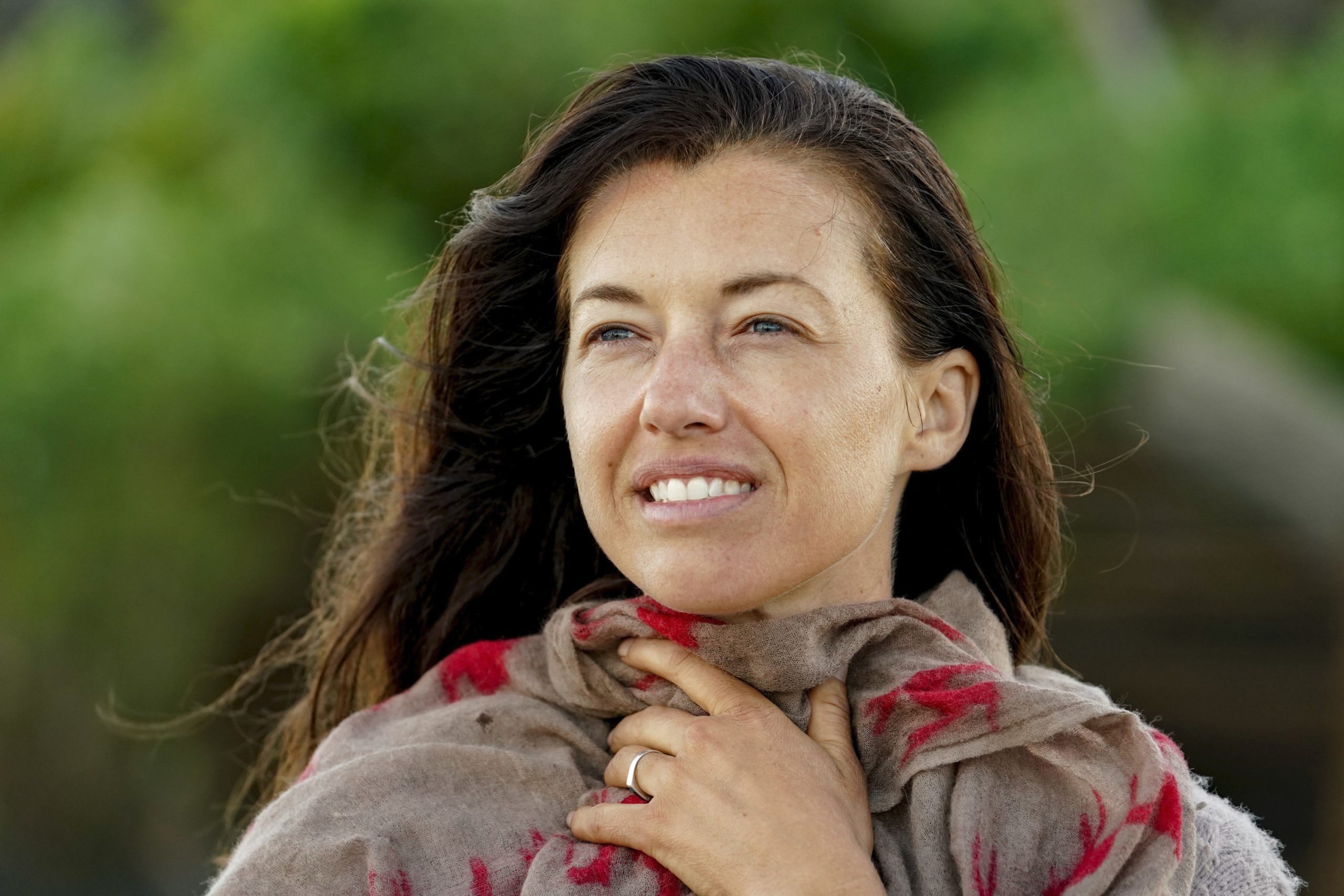 Cast members have to get their outfits approved by production. Elaine Stott from Survivor: Island of the Idols told Insider she pushed back when production tried to get her to wear short panties she normally doesn't wear. 
She claimed, "They don't want everybody to have the same kind of outfit." They compromised with Scott being allowed to wear her hat.
Sadly, it looks like some stars will continue to get the short end of the stick by having to wear underwear. But some stars have spoken out against it.