'Survivor' Star Phillip Sheppard Accused CBS of 'Creating a Racist Caricature' Out of Him
One of the most polarizing characters from Survivor, two-time player Phillip Sheppard, is remembered for frequently talking about his past as a federal agent, annoying his tribemates with his infamous pink briefs, and the "goat" eventual winner Boston Rob Mariano brought to the end. However, Sheppard says he came up with the strategy for Mariano to keep him around and claims producers replaced his clothing with the underwear. He believes CBS stereotypically edited him this way, thus "creating a racist caricature."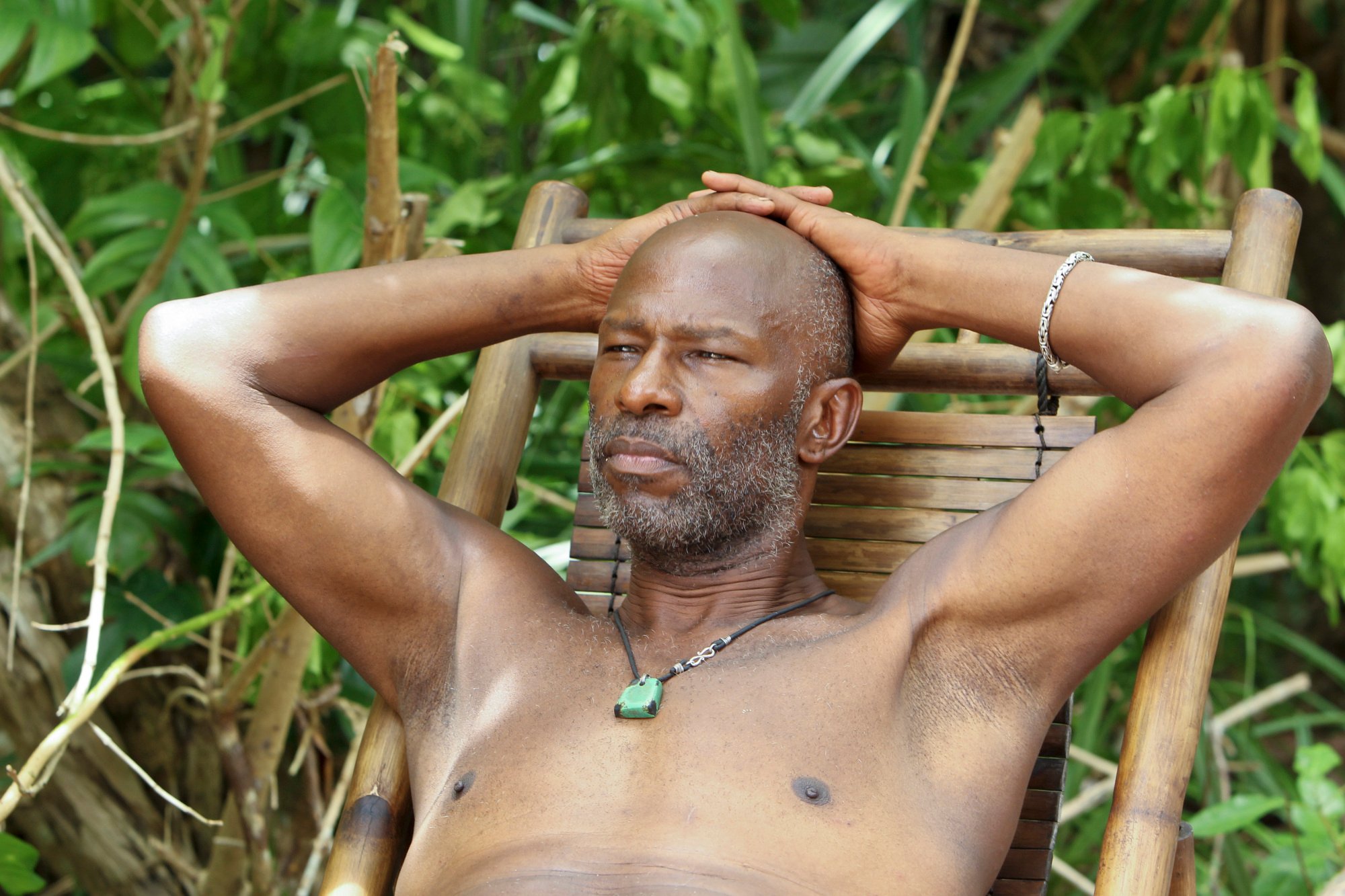 Sheppard accuses CBS of 'creating a racist caricature' out of him
In a questionnaire for Entertainment Weekly, the two-time Survivor contestant detailed his experiences on the reality show and why he feels he received a racist edit. Sheppard explained his background and rise from Specialist in the Army to a Federal Agent with Defense Investigative Service, a job the show frequently mocked.
According to him, former casting director Lynns Spillman approached him as he roller-skated and recruited him for the show due to his ethnicity and age. Sheppard explained he believed "the show was stacked against me" when he noticed how much the other producers and cast members liked the eventual winner, three-time competitor Boston Rob Mariano.
RELATED: 'Survivor': CBS Promises Half of Future Casts Will Be People of Color
Therefore, he quickly devised a plan for Mariano to keep him in the game because he knew he didn't stand a chance in beating the returning player at the end. Sheppard's plan worked, and he placed second, setting the record for the oldest African-American male to finish in the finals.
However, once it aired, the former agent realized the show portrayed him as "crazy and delusional" and didn't show his strategy. He called his edit "the first overt sign that CBS was creating a racist caricature out of me."
Sheppard says the network stereotyped him again in 'Survivor: Caramoan'
The finalist also claimed the show negatively affected his personal life as it frequently promoted the season in the media with the caption, "Is Phillip crazy?" Additionally, Sheppard noted the network prevented him from telling his side of the story.
He said he returned for Caramoan to change the "false and derogatory narrative" of him but accused the network of promoting it by using the stereotype of a "crazy, lazy Black man" who Mariano "dragged to the end."
RELATED: 'Survivor': Series' Most Naive Player Missed Their Chance at a Comeback By 3 Days
Additionally, Sheppard claimed the producers replaced his clothes with the infamous pink underwear and "intentionally made efforts" to make him look delusional.
During season 26, he noted he didn't feel well but thinks he was edited to look like a "quitter" and "lazy." Therefore, he believes he received a racist edit again.
Sheppard says his portrayal on the show affected his life
Following his time on the show, the former agent has noted he and his son had a hard time dealing with bullying and lost his job due to his edit.
Ultimately, Sheppard regrets participating in the reality show as a result of his portrayal and subsequent harassment.
RELATED: 'Survivor' Star Brandon Hantz Apologizes to Philip Sheppard and CBS to Get Back on the Show
Therefore, he has spent the past 10 years organizing the Black Survivor Alliance, where other Black players can speak about their experiences on the show to ensure it doesn't continue happening.
After the civil unrest following the murder of George Floyd, CBS has pledged to include more diversity in their casting and unscripted programming.