Susan Walters Recently Revealed She's Going to be a Grandma
Susan Walters, to the astonishment of fans, has returned to The Young and the Restless as the infamous Diane Jenkins. The last time we saw the character on the popular, long-running soap, she was portrayed by Maura West, and the character was quite dead. Walters, one of the actors to play the character, jokingly says that Diane was still alive when she lasted played her and that was someone else's problem.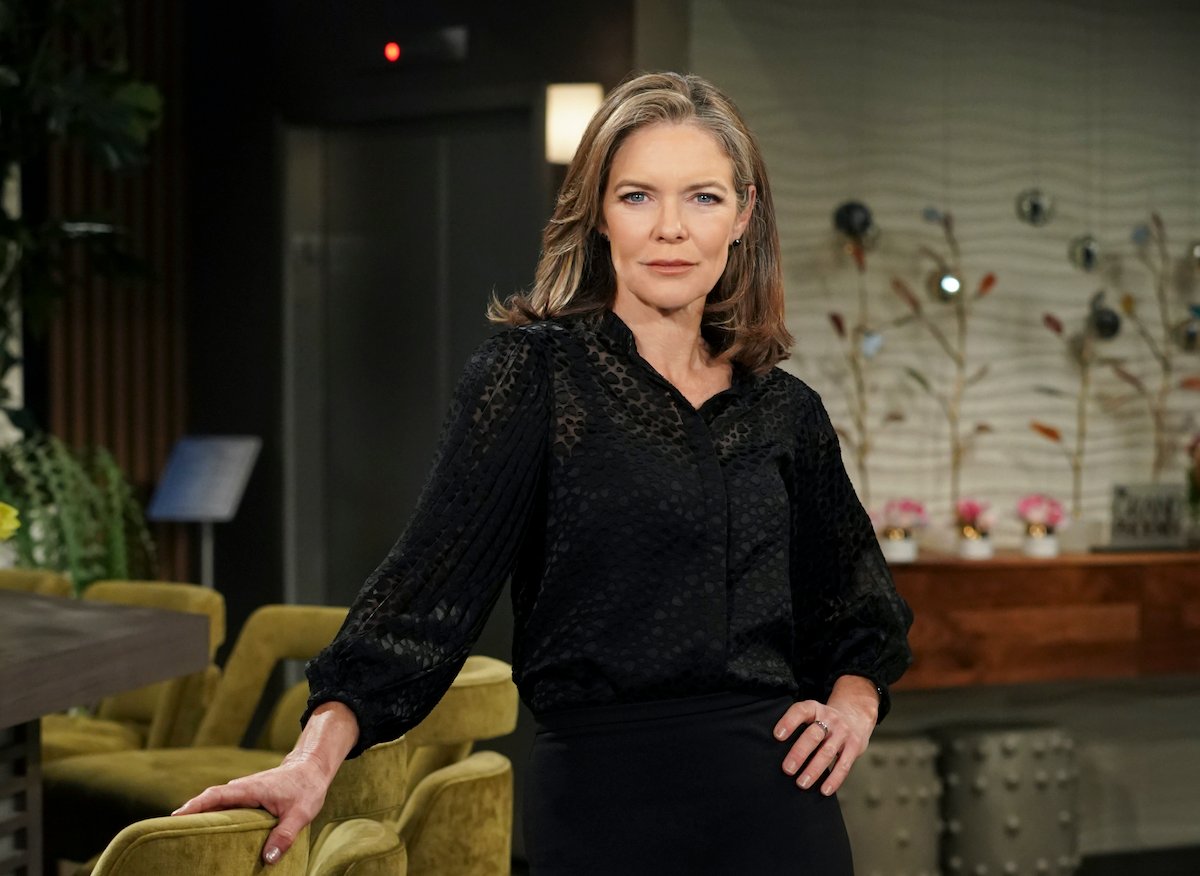 In a recent interview, Walters revealed that she's about to be a grandmother. She also finds herself very happy to play a character who is also a grandmother and what the opportunity means to her.
Everything is wonderful
With Diane Jenkins' revival, Walters as the character had a lot of explaining to do. The character was last seen over a decade ago according to Soap Opera Digest. She said the first two weeks involved her mostly explaining how the character was alive. 
Walters explained it was new information for her as it was a story that she hadn't personally participated in. One recent scene had her explaining Jack and Diane as parents. The circumstances of Kyle's birth were also explained though, at that time, the character had been played by Donnelley.
Walters herself has been married to Linden Ashby for 36 years and they have two daughters, Grace and Savannah. 
Being a grandma
Diane Jenkins is a grandma on the show, thanks to Kyle, which is something Walters explained that she was looking forward to playing. She was excited to announce that she will also soon be a grandmother.
Her daughter Grace will soon be a first-time mother which will make Walters and her husband grandparents. The actor explained her granddaughter is due in August and that the family is incredibly excited. 
Her daughter Savannah, Walters went on to explain, is working as legal counsel of business affairs for Paramount/Viacom TV. According to Walters, everything for her family is wonderful now.
Playing a grandmother
Walters's return to Y&R was kept a secret, even from the rest of the cast. The name "Taylor" was used on scripts. The camera feed to all the building's monitors, including actor dressing rooms, went dark. Walters was even advised not to venture out for lunch. She found it all "kind of fun."
Her first day back on the set was "a blast." Other cast members like Michelle Stafford, who plays Phyllis, were elated to see her. Stafford told Walters that Diane Jenkins was "really, really dead." Walters counted by saying that she was really, really blonde too back then. 
Walters is enjoying her return to Y&R immensely. She explained that the medium allows actresses at her age to portray fully-realized characters. Walters says at her age, actresses normally play the lawyers, doctors, mayors, and moms. They don't often get the full life of a younger character.
In daytime television, she said, they do. She's grateful because it's been so long since she had such an opportunity. Walters appreciates getting to play a woman with a full range of feelings that she gets to express. All of her character's desires and needs aren't "contingent on the younger person" in her scene.
For a time, she usually worked in guest spots where she was always the new girl. Y&R, she explains, by nature is very inclusive. It also helped how everyone at the production was so welcoming to her. Walters says that ultimately, she wants to tell her character's story very well. And there's much to tell.