Susan Walters Said 'The Young and the Restless' is 'Very Inclusive'
Susan Walters recently returned to 'The Young and the Restless' and she revealed that the set of the show is 'very inclusive'. Learn more.
Do you ever wonder about the goings-on behind the scenes of your favorite soap operas? And for many Americans, inclusivity and diversity matter, especially when it comes to entertainment-related representation. It's important now more than ever for on-screen actor portrayals and off-screen culture to align with a more inclusive perspective, too.
The Young and the Restless continues as one of daytime television's biggest shows. And inclusivity may play a role in that success. Although it hasn't always been the case, Susan Walters recently applauded Y&R for providing a supportive and "very inclusive" environment. And in her view, it's that open-arms atmosphere that allows her to "tell Diane's story really well."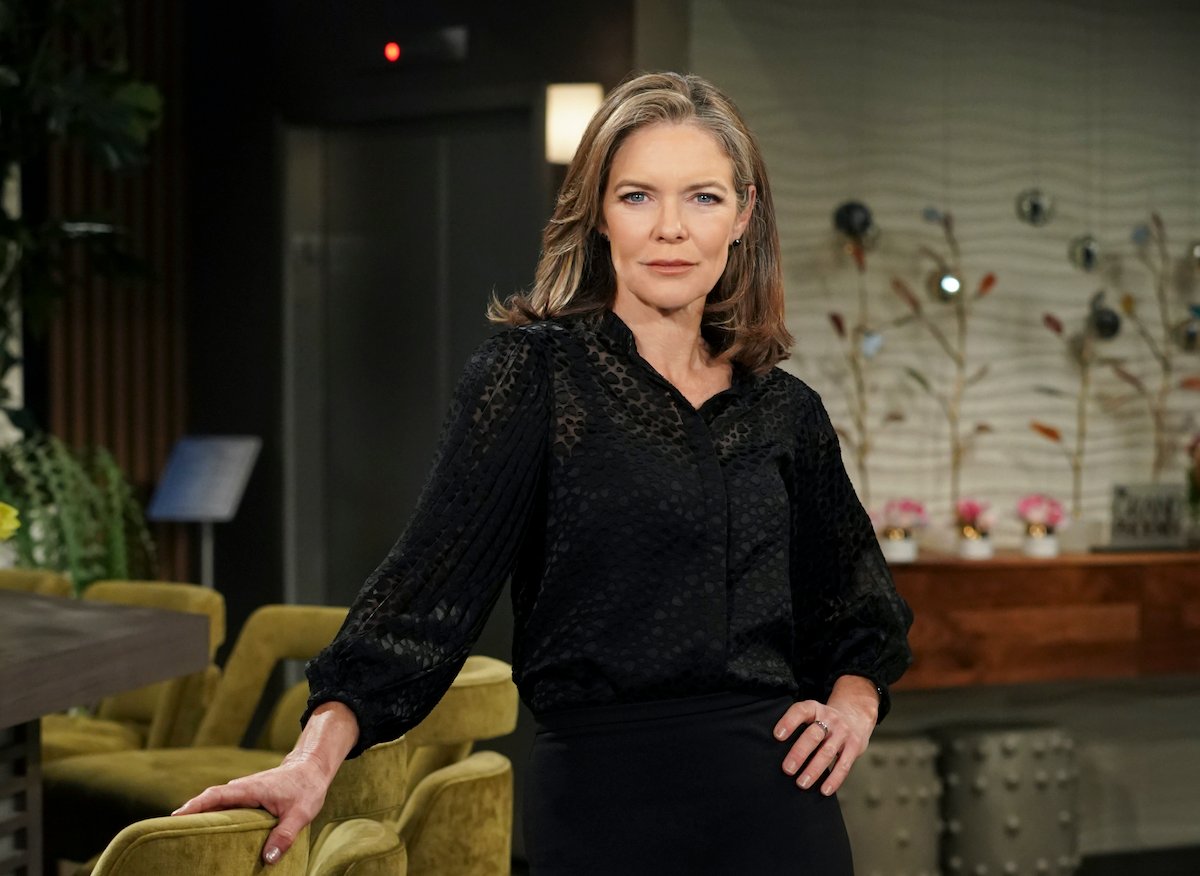 Susan Walters talks to Soap Opera Digest
Diane Jenkins hasn't made an appearance on Y&R since 2011. When fans last saw her, she was played by a different actor and left facedown in water with a pretty busted cranium. But strap in because Diane number 2, as Soap Opera Digest calls her, is coming in with Susan Walters reprising the role.
With more than a decade of ground to make up, and a complex story to weave in bringing Diane Jenkins back, Walters said she was more than ecstatic to jump back in front of the camera. She tells interviewers how much she loves this medium as an actor at her age. "We're the moms, attorneys, the doctors." She goes on to say further that these types of characters don't usually "have a full life." But in daytime television, they do, and Walters is reveling in her return.
Additionally, Walters talks about the nature of life onset of Y&R, citing that it's "very inclusive." She says everyone on staff has been more than welcoming to her, making it that much more of an adventure to embrace telling Diane Jenkins' story the best way she can. She goes on to say, "and there's a lot to tell."
'The Young and the Restless' has a reputation for inclusive storylines
While Susan Walters expressed her gratitude and appreciation for the diversity and inclusion among her peers on the set of Y&R, others have cited issues in the past. Taking a closer look at internal policies is common practice today, as executives look for new ways to make a conscious effort to include and involve all people. Looking at the evolution of the storylines on the soap, it's clear efforts are being made.
The Young and the Restless hasn't been afraid to weave diverse characters into their storylines. If you've been a fan of the show for a while, you can probably name a few of your favorite scenes and characters displaying as much. For example, Adam Newman once had a relationship with another man. In another storyline, fans cheered for Tessa Porter and Mariah Copeland, preparing to tie the knot.
Other actors who've chimed in about inclusivity (or lack thereof) on the show
It wasn't too long ago that the show's producers and Sony took criticism for their lack of inclusivity. Soap Opera Network reported in 2020 that Victoria Rowell was calling out the executives for systemic racism. She had also been vocal through a series of tweets, pointing out a lack of diversity behind the scenes and on-screen, citing poor Black representation among the actors, in the editing room, and at the executive level.
In 2020, Soaps She Knows reported that CBS announced plans to address diversity issues in its production both The Bold and the Beautiful as well as The Young and the Restless. The network officially committed it would invest 25% of its script budget to projects by people of color for the 2021 and 2022 seasons. Another mandate would enforce a minimum of 40% BIPOC representation.
For now, Susan Walters feels absolutely at home in her new role and her sentiments could signify a greater movement behind the scenes to embrace a more inclusive environment.