Susan Walters Subtly Referenced Her Role in 'The Vampire Diaries' in a Recent Interview
Susan Walters is thrilled to be back on 'The Young and the Restless' as the multi-dimensional Diane Jenkins — and she subtly referenced her role on 'The Vampire Diaries' to illustrate the difference in the roles.
Typecasting isn't a new concept in Hollywood. Once an actor is great at portraying one type of character, they essentially cement their fate in stone. For middle-aged women in Hollywood, the casting choices are limited to periphery characters, including mayors and moms. In a recent interview, Susan Walters, who has had her fair share of similar castings, subtly referenced her role in The Vampire Diaries.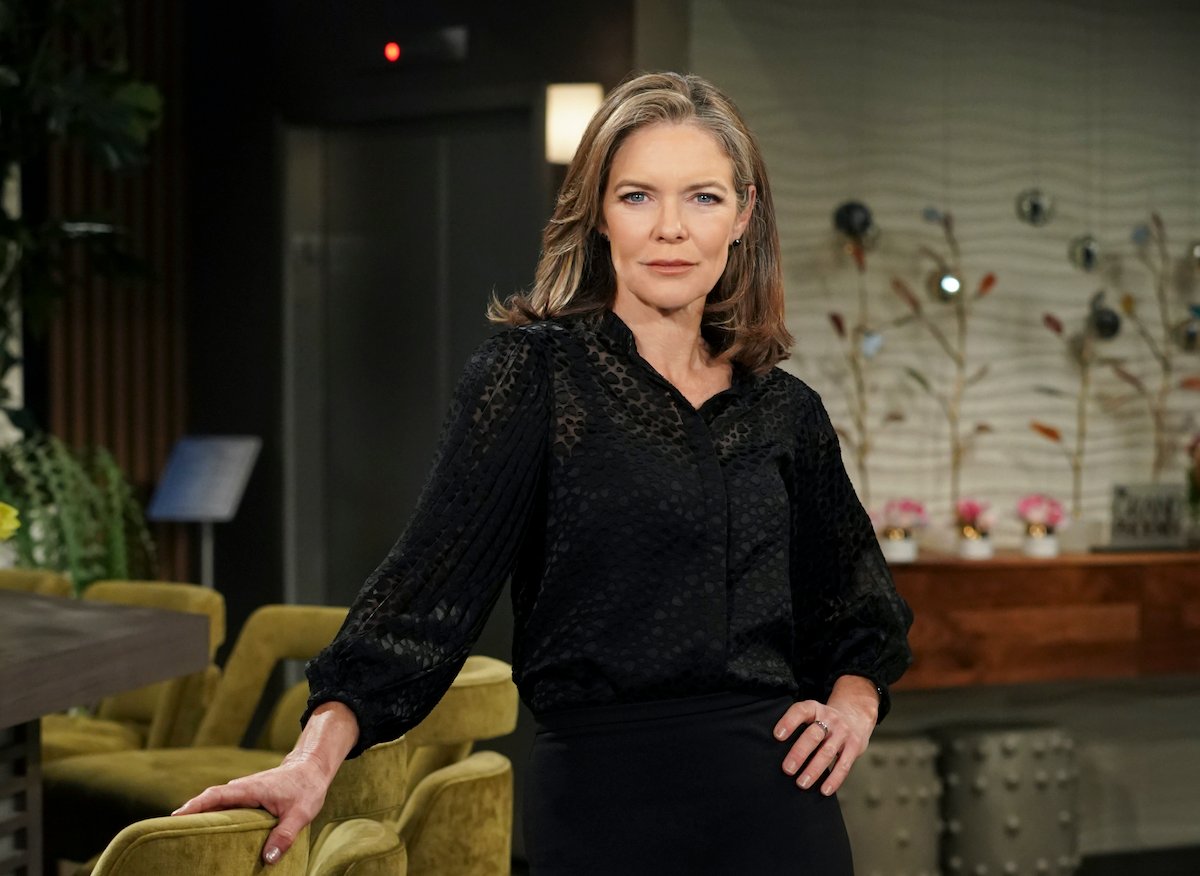 Susan Walters reprises her 'Y&R' role
The last time viewers caught up with Diane Jenkins on The Young and the Restless, her head was bashed in, lying in water. Back then, Diane was being played by actor Maura West, after Walters had left the role in 2010. While it looked like Diane's story had come to an end, soap operas have made it clear that life's rules don't apply to them.
The Young and the Restless recently tapped The Vampire Diaries alum Walters to revive the character. Walters sat down with Soap Opera Digest to talk about the role and her new gig. She revealed that she got the call through voicemail but didn't think much of it.
However, when the call was made again, Walters was told that the show wanted her to play Diane. It wasn't lost on Walters that her character had died 10 years ago, but the show's executive producer Tony Marian explained that they would make it work.
Walters' return was kept a secret to ensure the audience was surprised. She revealed that she thought numerous times of telling her costars but understood why the show wanted to keep her encore under wraps. The show also went to great pains to ensure word about her character never got leaked, including using a fake name on the script.
Susan Walters is happy to express her emotions on 'Y&R'
Walters revelled in her new role, gushing about the freedom it accords her. She said, "What's so great about this medium- and I'm talking in broad strokes- actresses at my age, we're the moms, the attorneys, the doctors, the mayors, so those characters don't have a full life."
She expressed her gratitude to the series and daytime shows for allowing her and others like her to be able to lead full lives, saying she hasn't had that ability in a project in a long time. Walters further said she was grateful she gets to play "a woman with feelings that I get to express, plus all her wants and needs and desires that aren't contingent on the younger person in my scene."
The actor revealed that in many of her projects in the past, she always got guest roles which essentially meant she was "always the new girl." Walters, however, gushed about how Y&R was different, calling it "inclusive." She revealed that the popular soap had welcomed her but said she aimed to tell Diane's story well. Walters also announced that she intended to cover the decade Diane wasn't on screen.
Susan Walters played a stereotype in 'The Vampire Diaries'
Walters played Carol Lockwood on The Vampire Diaries. After the death of her husband (the mayor), Carol inherited mayoral duties in the fictional Mystic Falls. She was the mother of Tyler Lockwood. While she had known about the existence of vampires, she never knew about werewolves until her son forced her to watch him transform.
Walters didn't play Carol for long as her character got killed by Joseph Morgan's Klaus as revenge against Tyler for betraying him. Walters' role on The Vampire Diaries reinforced the archetype she revealed in her Soap Opera Digest interview of women her age playing mayors and moms, two roles she held on the hit teen show.