Swaggy C Wants This 'Big Brother 22' Houseguest to Win Over Wife, Bayleigh Dayton
Multiple houseguests of Big Brother 22 are still in relationships with their showmances from previous seasons. Bayleigh Dayton married Chris "Swaggy C" Williams. He's showing her support on Twitter, but he also revealed the houseguest he'd want to win over Dayton.
Bayleigh Dayton returned for 'Big Brother 22'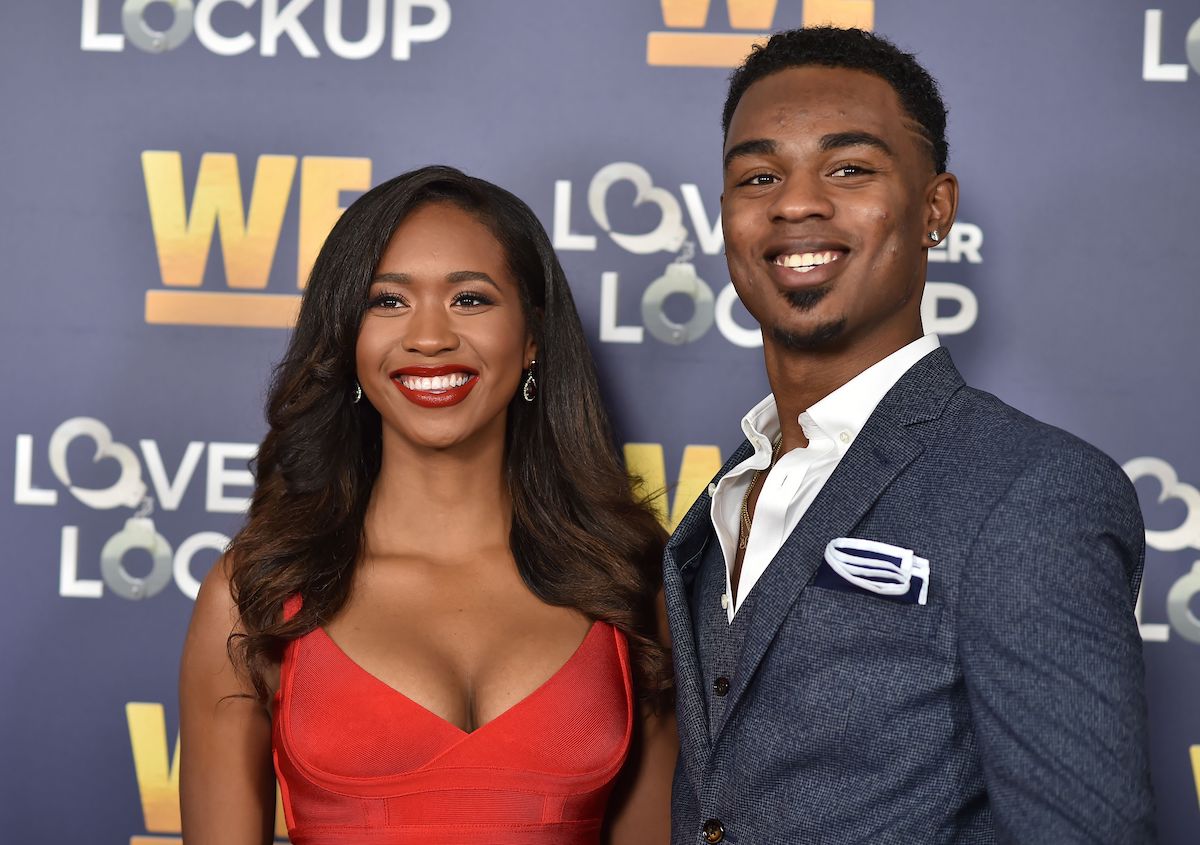 RELATED: 'Big Brother': Bayleigh Dayton Makes Claim About She and Swaggy C's Casting on the Show
Dayton previously competed on Big Brother 20. She came in 11th place that season but she met Williams and they got married in 2019.
She has returned for Big Brother 22. The other cast members are Kaysar Ridha, Janelle Pierzina, Dani Briones, Enzo Palumbo, Kevin Campbell, Christmas Abbott, David Alexander, Keesha Smith, Memphis Garrett, Nicole Anthony, Tyler Crispen, Nicole Franzel, Da'Vonne Rogers, Cody Calafiore and Ian Terry.
Dayton explained to Entertainment Tonight why she decided to return. "He's excited for me to play without him. He's my number one advocate," she said.
Da'Vonne Rogers also returned
RELATED: 'Big Brother' Star Chris 'Swaggy C' Williams Announced His Retirement From Reality TV
There are many fans excited that Rogers is back for Big Brother 22. She previously was a houseguest on Big Brother 17. Rogers was evicted in week 2.
She was then brought back for Big Brother 18 along with other former players, James Huling from Big Brother 17, Franzel from Big Brother 16, and Frank Eudy from Big Brother 14. Rogers managed to make it to week 6 this time around.
Franzel ended up winning that season and Paul Abrahamian was runner-up. Rogers and Franzel reunited in the all stars season and Franzel thanked Rogers for her winning vote. But it's unclear if they'll actually work together this season.
Swaggy C wants Rogers to win over Dayton
RELATED: 'Big Brother': Swaggy C and Bayleigh Dayton Just Revealed This Shocking Secret About Their Relationship
Rogers and Dayton are hitting it off in the house. They have a final two alliance. Williams reacted to a video of them talking on the live feeds with, "I told Bayleigh right before she left that if Da'Vonne happens to be in the house, and they actually make history and make Final Two together… Da'Vonne should win. She agreed. Let's see what happens… #BB22."
One fan replied saying if they make it to the final two Dayton should still try to win. Williams replied with "Nah. We want Da' to win if her and Bay are in the final two. We don't need the money. That money could do wonders for her daughter. WONDERS! We just want a Black winner FINALLY after 22 years .. and if they're both in the Final Two… job completed."
Another fan tweeted Rogers wouldn't want the win handed to her. "1) it's $500,000. Nobody gives a damn how they win. 2) if she gets to the final 2, clearly nothing was handed to her. Oh and 3, don't think you know what she wants.. You don't know her. I do. All no offense. Thanks," Williams tweeted.
It sounds like Dayton and Williams are rooting for Rogers. We'll have to wait to see how far both of them will go.