'Sweet Home Sextuplets': Who Are the Waldrops?
The Waldrop family is coming back to TLC. Season 3 of Sweet Home Sextuplets, the reality show about the super-sized Alabama family, premieres Tuesday, June 16. And with the sextuplets hitting the terrible twos, things are crazier than ever for parents Courtney and Eric and their big brood.
Meet the Waldrop family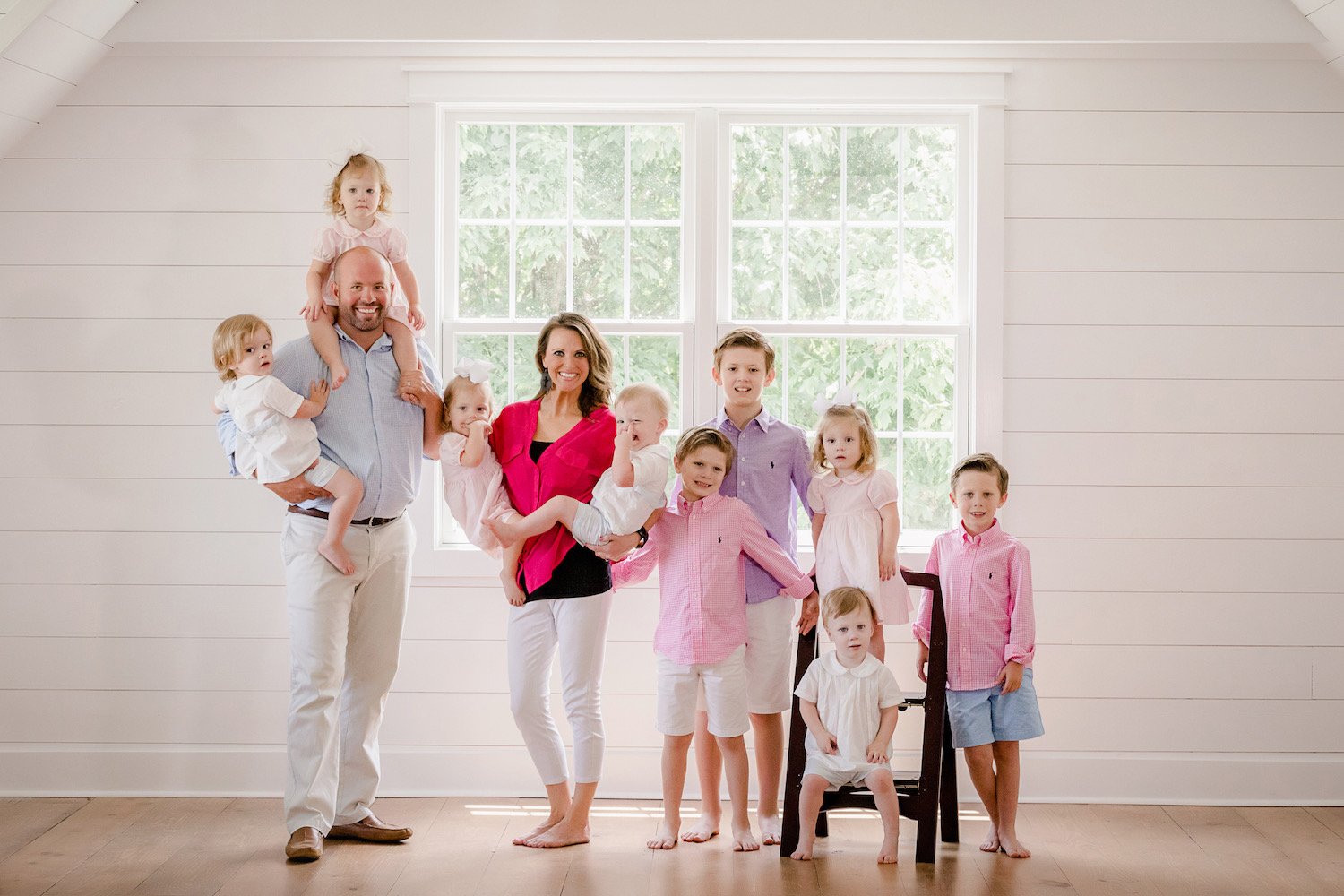 The Waldrop family made their TLC debut back in 2018. Sweet Home Sextuplets chronicles their journey as a family with nine kids, including a set of sextuplets. But what's the story behind this big family?
Courtney, a former first grade teacher, and her husband Eric have been together since they were in eighth grade and married since 2004, according to a report from WHNT. They always knew they wanted kids and welcomed their first, a boy named Saylor, a few years after they wed. Then came twins Wales and Bridge. But when Courtney got pregnant again in 2017 following fertility treatments, the couple were in for a major surprise: They were expecting not one but six babies! 
"Literally, I almost passed out," Eric said of how he felt when he got the news.
"We were scared to death," Courtney added. Though the couple considered selective reduction, they ultimately decided to have Courtney carry all six children.
The Waldrop sextuplets have entered the terrible twos
Courtney gave birth to the sextuplets in December 2017 at the Huntsville Hospital for Women & Children. They were the first sextuplets born in Alabama since 2011. 
Born at just under 30 weeks gestation, according to TLC, none of the six babies weighed more than 3 pounds. A team of 40 doctors, nurses, and other medical professionals were on hand to assist with the birth. While all the babies spent time in the neonatal intensive care unit, happily, they were eventually able to go home with their parents and older brothers. 
The fraternal sextuplets (three boys and three girls) are named Tag, Rivers, Rawlings, Rayne, Layke, and Blu. And as you can imagine, caring for six babies (plus three older kids) is no easy task. That's gotten even more challenging as the sextuplets get older. 
"The babies are not even two yet," Eric says in a teaser for the new season. "And we are already in the trenches of the terrible twos." At one point, Courtney has to resort to using harnesses to keep from losing control of the toddlers, which results in some judgment from strangers.
The Waldrops have to downsize in 'Sweet Home Sextuplets' Season 3  
In season 3 of Sweet Home Sextuplets, the Waldrops not only face the prospect of potty training six rambunctious kids at once, but they also must do it while living in a 1,500-square-foot mobile home. The family is in the process of renovating their house, but that will require a shift to much smaller living quarters for several months. It might be too much for this family of 11 to handle. 
"You think we're going to survive in this mobile home for four months?" Courtney asks her husband. 
"Well, you got us in this mess, girl," he replies. "You're gonna have to figure it out."
Sweet Home Sextuplets Season 3 premieres Tuesday, June 16 at 10/9c on TLC. 
Check out Showbiz Cheat Sheet on Facebook!