'Sweet Magnolias' Trailer Breakdown: Big Bombshells and Major Drama Ahead in Season 2
A new 'Sweet Magnolias' trailer offers plenty of clues about what's in store for season 2.
Things are heating up in Serenity. Netflix has dropped a trailer for Sweet Magnolias Season 2, and it looks like there will be no shortage of romance, drama, and heartwarming moments to look forward to when the show returns on Feb. 4. 
Maddie and Cal are still going strong in 'Sweet Magnolias' Season 2
In Sweet Magnolias Season 1, divorced mom of three Maddie (JoAnna Garcia Swisher) started getting cozy with her son's baseball coach, Cal (Justin Bruening). Her romance with the former MLB star appears to be going strong, despite Maddie's ex Bill (Chris Klein) hinting at the end of season 1 that he wanted them to get back together. 
"What I'm looking forward to is the morning I can wake up with you in my arms," Cal tells Maddie in the trailer. 
Later, the pair take their relationship public when they share a kiss at a formal event. Meanwhile, Maddie doesn't seem to have much patience for Bill's shenanigans. "When are you going to start taking responsibility for the havoc you wreak in people's lives?" she angrily asks him. 
Helen and Erik's romance heats up, Dana Sue gets caught in a love triangle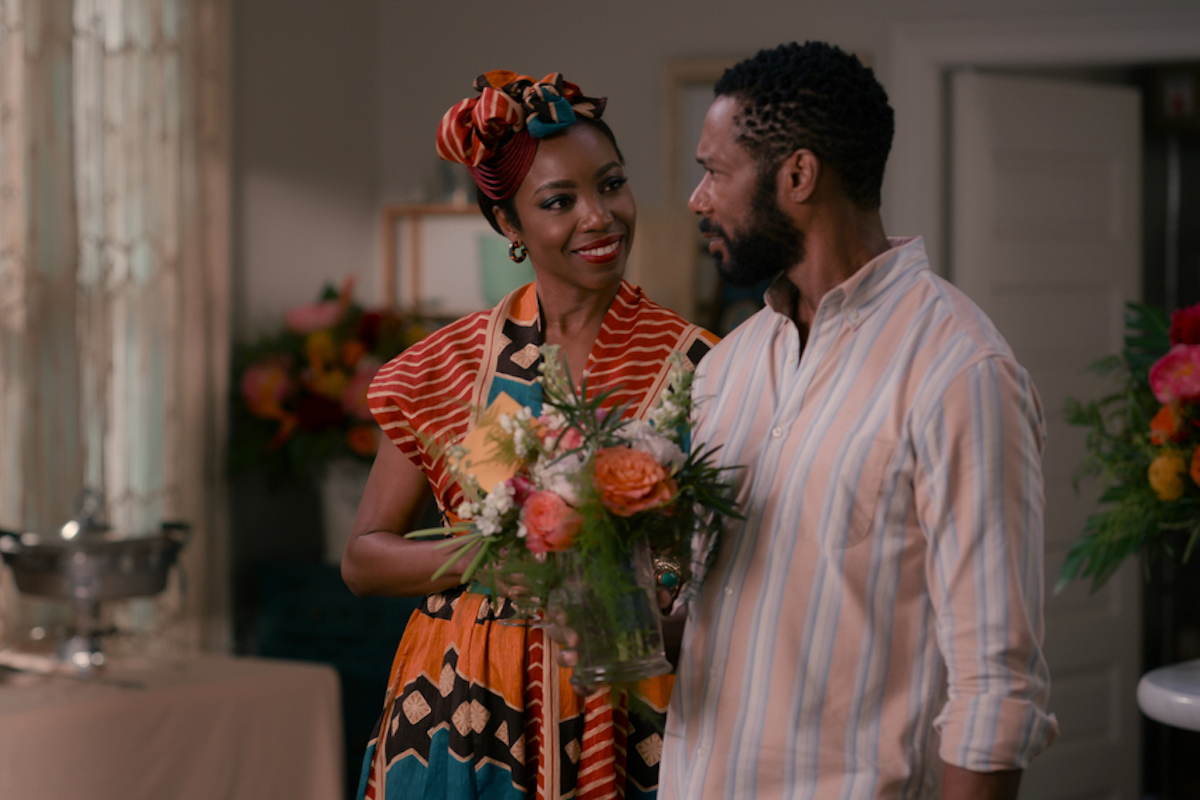 Maddie isn't the only one of the Sweet Magnolias whose love life is heating up in season 2. 
After finally ending things with her on-again, off-again boyfriend in season 1, Helen (Heather Headley) is moving forward with chef Erik (Dion Johnstone). But it's not all smooth sailing in the successful lawyer's life. Toward the end of the trailer, she's in tears and turning to her friends for comfort. 
As for Dana Sue (Brooke Elliott), she finds herself in the middle of a love triangle as she tries to decide between Jeremy (Chase Anderson), the hot farmer who caught her eye last season, and her estranged husband Ronnie (Brandon Quinn). Her daughter Annie's (Anneliese Judge) desire to see her parents get back together only makes choosing between the two men more complicated.  
Noreen has her baby, Isaac searches for his birth parents 
At the end of Sweet Magnolias Season 1, Bill's pregnant girlfriend Noreen (Jamie Lynn Spears) left Serenity, frustrated with his inability to commit and his lingering feelings for his ex-wife. But Noreen apparently doesn't say away for long. She's back in season 2, and she's had her baby. 
Isaac (Chris Medlin), who works at Dana's Sue's restaurant, isn't giving up his quest to find his birth parents. He's enlisted Helen to help him discover who his mom and dad really are. Some Sweet Magnolias fans suspect that Dana Sue could be his mother, and the trailer hints that their theory might be correct. Right after Isaac says he "wants to know whose eyes are staring back at me every single time I look in the mirror," there's a shot of Isaac and Dana Sue hugging in the restaurant's kitchen. 
'Sweet Magnolias' trailer hints at who was in the car with Kyle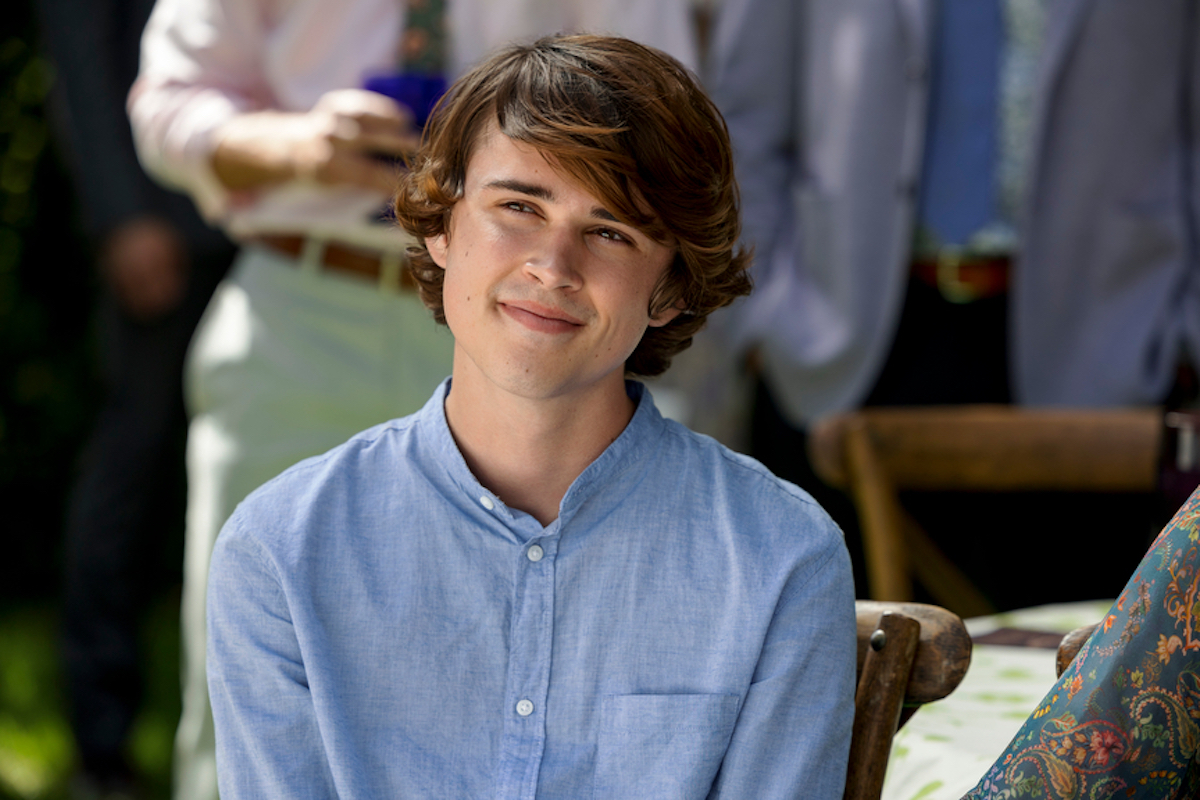 Unsurprisingly, the Sweet Magnolias Season 2 trailer doesn't answer the big question on many fans' minds: Who was in the car with Kyle (Logan Allen) when he crashed the car on prom night? But it does offer a few clues about what might have happened – and the consequences of the accident. 
In the teaser, Maddie confronts Kyle, who appears to be in a wheelchair. "You haven't even told me why you took your brother's car. You could have died," she says. Later, Maddie embraces someone – likely one of her sons – on the front porch. A pair of crutches can be seen in the foreground. 
Could Kyle's older brother Ty (Carson Rowland) have been in the car with him on the night of the accident? It's definitely possible. There are no scenes of the high school baseball star on the field in the trailer, and while that's not a dead giveaway, an injury could stall his promising career and provide plenty of dramatic fodder for season 2. "There's so much more to you than the game," CeCe (Harlan Drum) says at one point, perhaps comforting him as he copes with his dreams of being a star pitcher being dashed.
Finally, what of Ty and Annie's will-they-or-won't-they romance? In the trailer, he's still with CeCe while she seems to be getting closer to Jackson (Sam Ashby). For now, it looks like there won't be a repeat of that kiss from season 1. But having Tyler and Annie with different people might just be the show's way of setting things up for the two to eventually discover their true feelings for each other. 
Sweet Magnolias Season 2 premieres Friday, Feb. 4 on Netflix. 
​​Check out Showbiz Cheat Sheet on Facebook!