'Sweet Tooth': Who Is Christian Convery, the Young Star of the New Netflix Drama?
Netflix has a penchant for coming out with original, innovative shows that captivate audiences. One of the latest examples of this is its new series, Sweet Tooth. The show has an inventive premise never seen before on TV, and it's got plenty of fans already with all of them hoping for a second season. But beyond the show's interesting concept, it's buoyed by a great young actor in the lead role named Christian Convery.
Convery isn't a household name yet by a long shot, but if his performance in Sweet Tooth is any indication, he soon will be. Let's get to know the show, the actor, and what other projects he's been involved in.
What is 'Sweet Tooth,' and what famous producer team is behind it?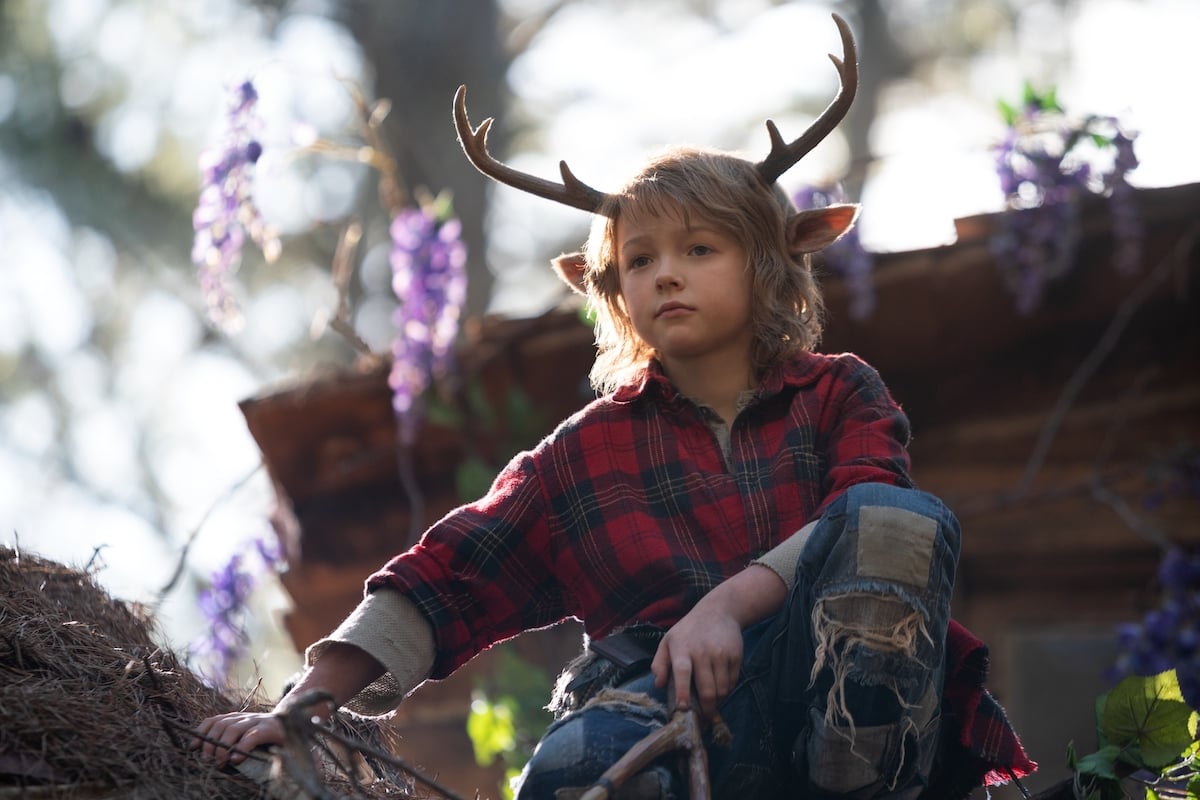 According to IMDb, Sweet Tooth is a Netflix series in which a "boy who is half human and half deer survives in a post-apocalyptic world with other hybrids." The show is an adaptation of a DC Comics title created, drawn, and written by Jeff Lemire. In 2018, Hulu bought the rights for the show only to let them go to Netflix as the series moved through production.
The first season is out on Netflix, and it's been heralded as a popular new entry into the streaming platform's extensive catalog of content. It received a score of 8/10 stars according to 31,000 IMDb users rating the series.
What some people may not realize is that a couple of the minds behind the show are quite well known in Hollywood. Robert Downey Jr. and his wife Susan are two of the show's executive producers under their Team Downey production label. The pair have produced many other successful projects in the past, and this would seem to continue that trend.
Who is Christian Convery and who does he play on 'Sweet Tooth'?
The star of the show is Convery, an 11-year-old actor. Sweet Tooth also stars Nonso Anozie, Will Forte, with James Brolin as the narrator. Convery portrays Gus, the show's main character.
In an interview with CBR, Convery admitted that he saw a lot of himself in the role. He also added that while he had a hard time picturing how he'd appear before he started work; he began to shape the character once he got started:
"… playing Gus was such a unique and interesting experience. When I was first getting into the role of Gus, I couldn't envision what I'd look like. Or I couldn't really tell how he was going to be even after I read the comic books. But when I read the script and on set, I kind of started to develop my own character in a way of what Gus would be."
The show has been a success for a lot of reasons, but it's in no small part thanks to Convery.
Christian Convery has been in other, non-'Sweet Tooth' projects
His role in Sweet Tooth has put Convery on the map in a big way, but it's not his first experience with acting. He's worked fairly consistently since 2016 when he first started appearing in movies and TV shows. According to his IMDb bio, some of those include:
A role as Rob Horton in the film The Tiger Rising
The Air Bud-themed series Pup Academy as Morgan
He appeared alongside John Cena in the 2019 family comedy Playing with Fire
He'll appear in the 2021 horror film Home
Convery has quite the resume outside of Sweet Tooth, but his work on the show is sure to lead to other bigger opportunities in the future. Don't be surprised to see his name pop up a lot more often in the next few years as he continues to grow as an actor.
RELATED: 'Sweet Tooth': 'SNL' Alum and 'MacGruber' Star Will Forte Gets Serious in the New Netflix Drama