Swizz Beatz Aired His Frustration With 'Verzuz' Artists Who Show Up Late and Get Drunk on Stage: 'If You Don't Start on Time You Don't Get Paid on Time!'
Swizz Beatz and Timbaland created 'Verzuz' in 2020 to bring artists together. Now that they're doing events in person, Swizz has grown frustrated with the behavior of certain artists both before and after arriving to the stage
Swizz Beatz has produced songs for some of the biggest rappers in history and made a name for himself as a powerful voice in hip-hop. Together with Timbaland, Swizz Beatz created Verzuz in 2020 as a platform for artists to connect with fans and each other. And in the time since then, Verzuz has transformed its image completely.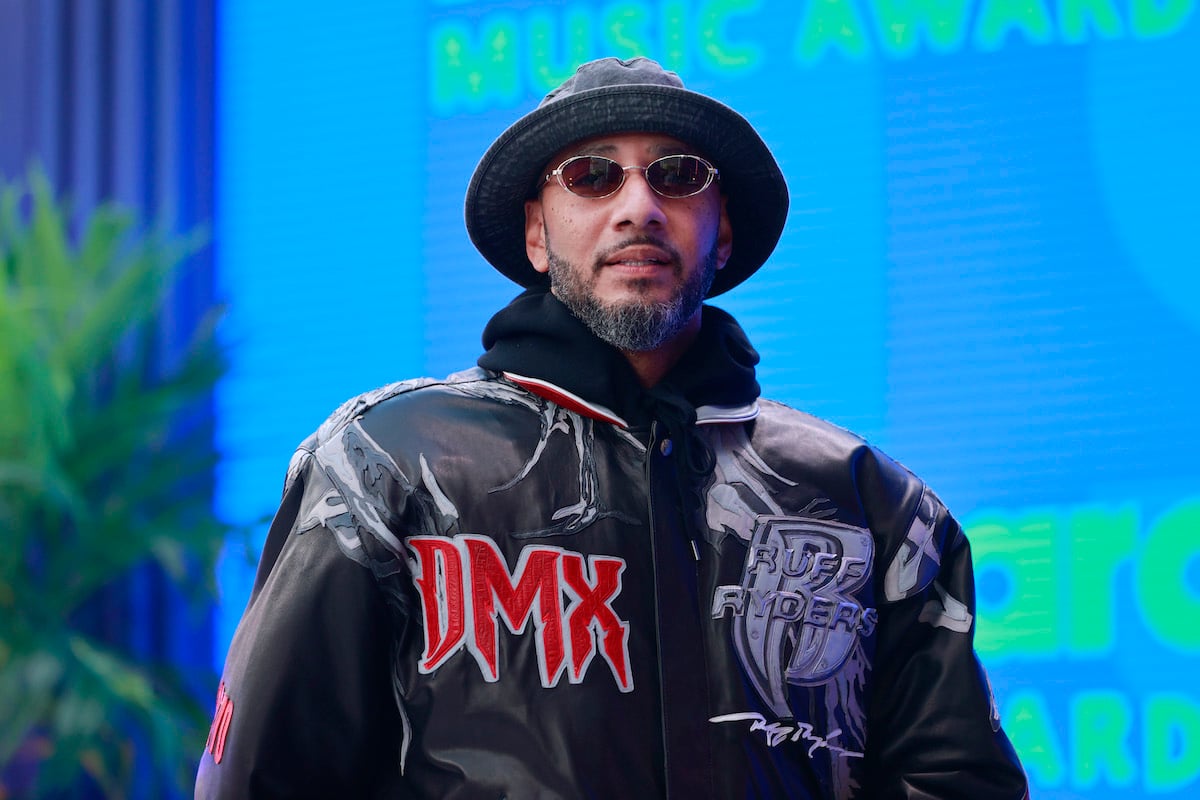 Swizz Beatz and Timbaland came up with 'Verzuz' during the pandemic
The idea for Verzuz originated before the pandemic, as it was a concept that both Swizz Beatz and Timbaland were interested in bringing to life. It was simple: two established artists go head to head and hit for hit as they compare their discographies against each other, alternating playing songs from their catalog.
The first Verzuz battle took place in March 2020 when the world had just been forced into lockdown as a result of the coronavirus (COVID-19) pandemic. Swizz Beatz and Timbaland went live on Instagram together and played their own songs and playfully taunted each other as they both sat in their home studios.
Once live events started happening again, Verzuz began to stage in-person battles for a more authentic rap battle experience. While it's been great for artists to see their competitors face to face — and for fans to attend in person — the live event format has presented some problems for Swizz Beatz and everyone behind the scenes.
Swizz Beatz is tired of unprofessionalism at 'Verzuz'
After a chaotic battle between hip-hop supergroup Bone Thugs-n-Harmony and Three 6 Mafia, Swizz took to Instagram comments to vent his frustration with artists and their entourages.
"New rule, if you don't start on time you don't get paid on time!!! Verzuz is not free!!" he said in one comment. He went on to call out artists for unrealistic demands — both financial and otherwise — given their level of influence today as opposed to decades ago.
"Ain't did a show in 23 summers and want to charge us like the sold-out stadium prices! Talking about yesterday's price in not today price s***," Swizz said, referencing the meme-worthy saying by Fat Joe. "Talking about we not going on until my homie call from Rikers to do the prayer. Coming on stage after getting paid 10 shows in 1 Verzuz just to get on stage drunk AF and late; I'm just saying."
Bone Thugz-n-Harmony upset Swizz Beatz
Some fans assumed that Swizz's anger were a result of rapper Bizzy Bone's antics at the Bone Thugs-n-Harmony vs. Three 6 Mafia battle. But Bizzy took to Instagram to clear up what Swizz meant, and insisted that he wasn't talking about him or any of the other Bone Thugs.
"Swizz was not talking about Bone," Bizzy said. "None of us were drunk and we were all on time. Now, it did get lit. But it wasn't us. We say our own prayers."