Swizz Beatz and Alicia Keys Had 2 First Dates
Alicia Keys has a few reasons to celebrate. On Sept. 18, the Grammy winner released her new album, Alicia, and her new e.l.f. beauty collection — Keys Soulcare — launches on Sept. 29.
She and husband Swizz Beatz marked their 10-year wedding anniversary in July and in terms of celebrity unions, they're considered one of music's hip-hop power couples. And per Swizz, their start included two first dates.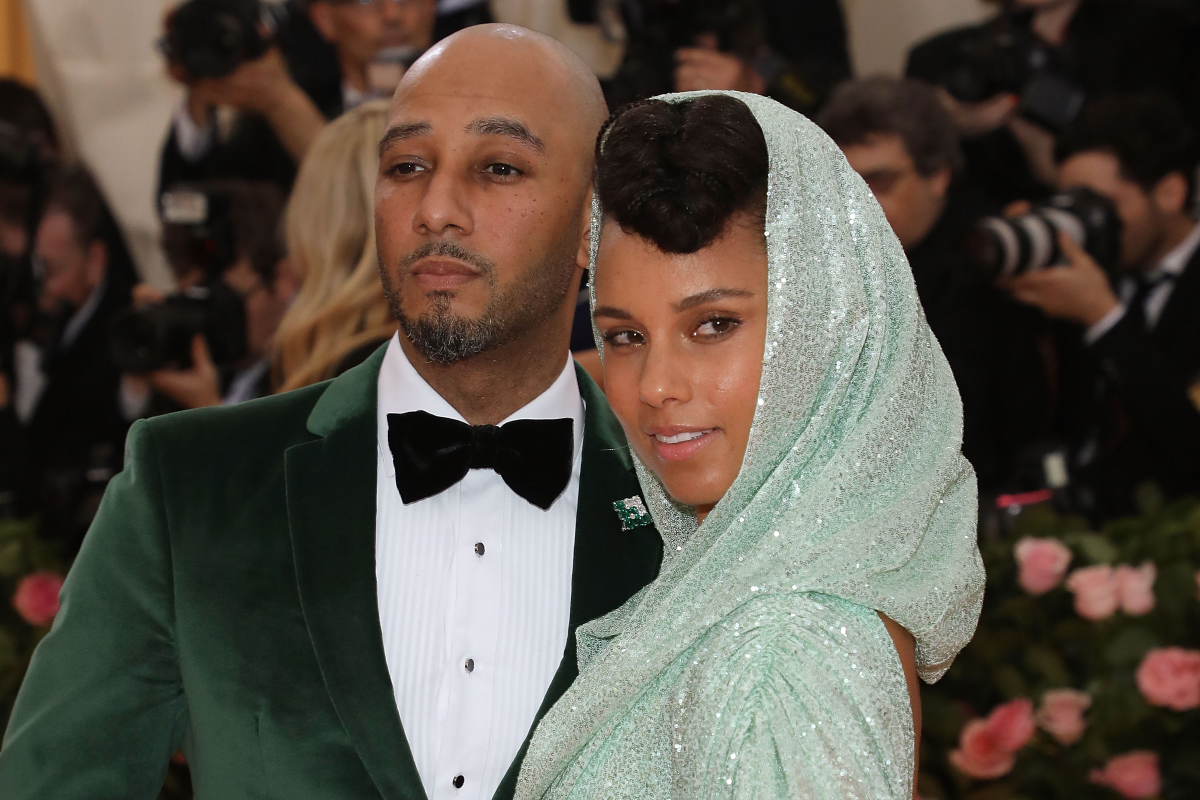 Alicia Keys and Swizz Beatz have a blended family
The couple married in 2010 and share two sons, Egypt Daoud Dean, 9, and Genesis Ali Dean, 5. Swizz Beatz—whose real name is Kasseem Dean—also has three other children from previous relationships: Kasseem Jr., Prince Nasir, and Nicole Dean. As some fans know, he used to be married to Mashonda Tifrere (Kasseem Jr.'s mother) and their divorce was finalized in 2010.
In the early stages of Keys and Swizz's relationship, things were rocky as Tifrere accused Keys of breaking up her family. The three of them eventually mended things and came to a peaceful place of understanding. Part of that journey was highlighted on Keys' album Here, and in Tifrere's book, Blended.
The friction didn't stop Swizz from trying to woo Keys when they connected, and it started with their first dates.
How Swizz Beatz Alicia Keys first met
In a 2012 interview with DJ Vlad, the producer explained how he met Keys through a mutual friend in the Bronx. They'd bump into each other here and there, but both were getting out of long-term relationships and didn't initially view each other romantically.
Swizz said their lives had so many parallels and it took some time for them to get together. According to him, Keys had the impression that he was flashy in his behavior, but she later discovered otherwise.
Swizz Beatz said he and Keys had two first dates
Swizz had two first date stories because he considers there to be an official date and preliminary one. For the latter, he said they went to lunch and he was 30 minutes late because he arranged a surprise for Keys: a large painting and some glasses in an Erté bag.
Keys, unhappy about his lack of punctuality, did not warm up to him. He told Vlad after he gave her the bag, they parted ways.
"But then I got a call 'cause she got to her car and saw this big a*s s*it tied to her truck, and then she understood why I was late," said Swizz. Keys felt bad about her reaction and then they had another date.
An avid art aficionado, Swizz set up their "official" date at an art gallery so he could teach Keys about Erté. He said he was friends with the estate owners, and they pulled the artist's pieces from all over the world for a special exhibit. Additionally, he hired a private art curator and arranged for a chef to prepare her a vegetarian meal for the date. The rest is history.
The pair make a point to support each other in their relationship and in their careers, and fans will note they often promote each other's projects.
Back in 2019, the Keys and Swizz Beatz became the subjects of a Harvard case study where students were able to follow their personal and professional lives and discover more about their work as art advocates.