Sydney Sweeney Filmed 'Sharp Objects' and 'Everything Sucks!' Simultaneously
Sydney Sweeney was working on three major TV shows in 2018 and she actually filmed two of them at the same.
It's been a busy few years for Sydney Sweeney. The actor's face seems to be popping up in all the TV shows as of late. Just last Summer, she received critical acclaim for her performance of college sophomore, Olivia, in The White Lotus. And presently, she's been getting lots of attention for her portrayal of the boy-crazed Cassie in the sophomore season on Euphoria.
Though Sweeney has been pursuing acting for over a decade, things really started to pick up for her in 2018. In that year alone, the actor booked projects on Netflix, HBO, and Hulu. She had a series regular role on Everything Sucks! a Netflix comedy-drama about teens attending high school in the 90s. Meanwhile, she has a recurring role in the dark, psychological thriller, miniseries, Sharp Objects, which aired on HBO.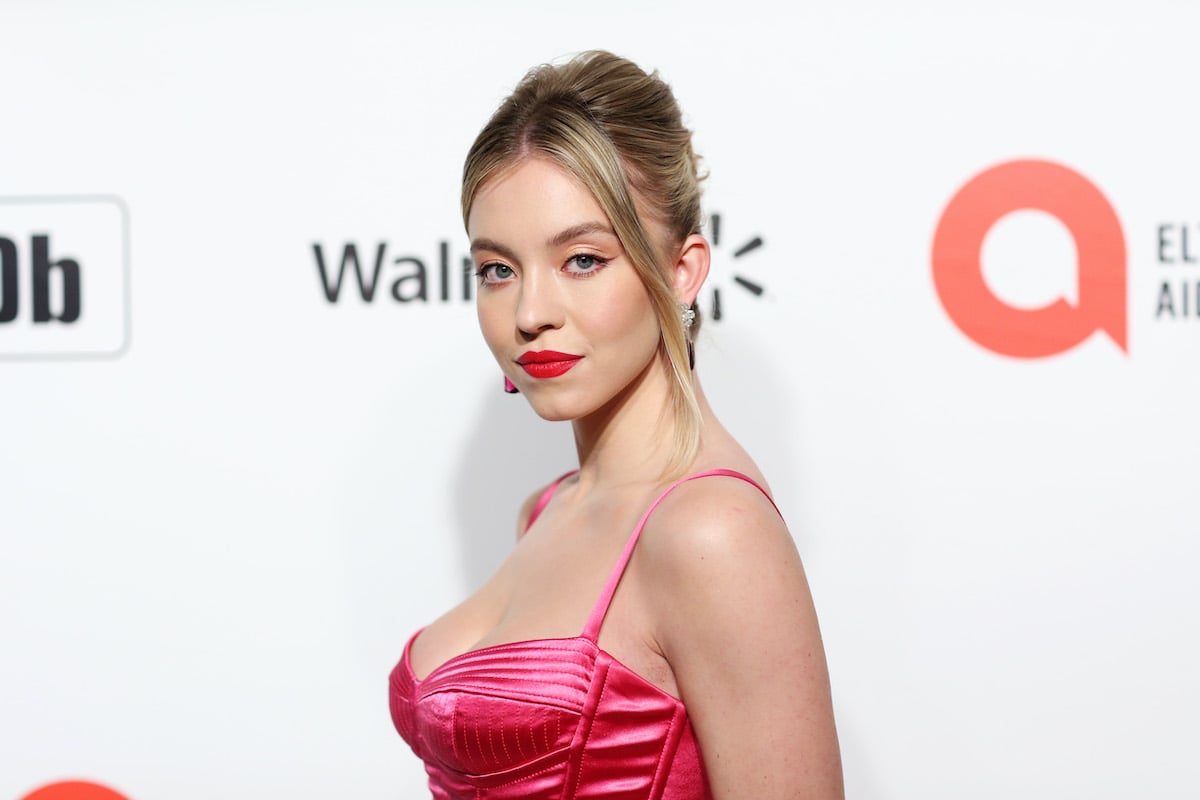 Sydney Sweeney filmed 'Everything Sucks!' and 'Sharp Objects' at the same time
Since the two projects were drastically different in tone, it's hard to believe that Sweeney was filming them both at the same time. Though she played a teen in both, her characters, Emaline and Alice, were worlds away from each other. In an interview with Hollywood Life, the Once Upon a Time…in Hollywood star got candid about what it was like to shoot both TV shows at once.
"It's funny because I was filming the shows at the same time," Sweeney shared. "During the week, I'd be filming Everything Sucks! and then I'd take a red-eye to either LA or Atlanta and would go finish up filming for Sharp Objects. It was night and day since my characters were so completely different. Alice is a very troubled young girl. It was funny bouncing back and forth so quickly."
The 'Euphoria' actor also filmed 'The Handmaid's Tale' in the same year
In that same year, Sweeney was also tasked with playing a child bride in the acclaimed Hulu series, The Handmaid's Tale. Sweeney was a fan of the show before she got to play the complex Eden. And while she was over the moon when she booked the role, she admits that being on that set was a bit nerve-racking.
"It was intimidating," Sweeney shared about filming The Handmaid's Tale. "I was really nervous and excited but everyone is so welcoming on that set. It's been incredible working with them all. Every day I walk on set and say, 'Oh my gosh. I cannot believe I'm here. This is crazy.'"
How did Sweeney manage to keep all her characters separate from each other?
It's pretty impressive that Sweeney worked on such massive projects in the very same year. But how did the actor keep her characters distinct from one another? The Players Table producer actually made interactive journals for all three of her characters to ensure they weren't bleeding together. The journals featured a complete timeline of the character's life from their time of birth. They were also unique to each character. Eden, for example, wasn't allowed to read due to Gilead's rules, so her journal was all picture-based.
It seems that Sweeney has only gotten busier since her breakout roles in 2018. We're sure her loyal fans look forward to seeing what she does next on TV and in films.