Sydney Sweeney Grew up in a House Without Internet
Sydney Sweeney's childhood home was a world away from the LA house that she recently purchased. What was it like for her growing up?
Sydney Sweeney is living her actor's dream. The 24-year-old is booked and busy and recently purchased her first house. You can find her performances on all the major streaming platforms. Netflix subscribers can witness Sweeney portray the fiery Emaline in Everything Sucks!. If Hulu is your poison, Sweeney gives a great performance as child bride Eden in The Handmaid's Tale.
Amazon Prime users have the option to see Sweeney's film work. Movies like Nocturne and The Voyeurs both find the actor playing characters with a lot of dualities. And if you have HBO, you can see Sweeney display her acting chops in Sharp Objects, Euphoria, and The White Lotus.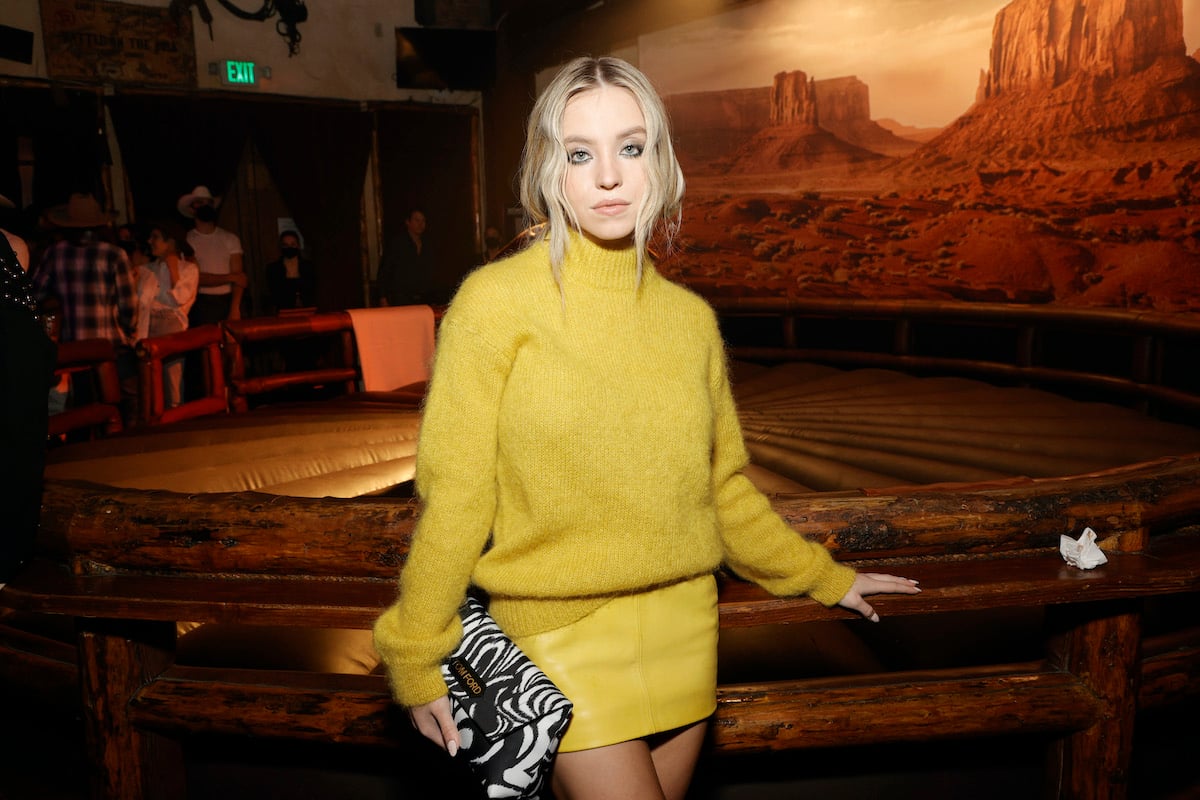 Sydney Sweeney didn't have Internet in her childhood home
In addition to her many projects, Sweeney's busy schedule consists of red carpet events, interviews to promote her work, photoshoots, meetings, and more. And while the actor-producer is certainly living her dream, it was a long road to success. The Players Table star has been pursuing a career in entertainment for over a decade and is just now becoming a recognizable face in Hollywood.
Sweeney grew up in Spokane, Washington, where the lifestyle is a far cry from what she's currently experiencing in Los Angeles. More specifically, Sweeney's family home was on the border of Washington and Idaho. Sweeney credits her athleticism and imaginative spirit to her upbringing. Since she didn't have Internet in her house growing up, she found her entertainment in other ways.
The 'Euphoria' star gets candid about growing up in Spokane, Washington
"It's a different way of life out there," Sweeney shared about her hometown in a conversation with the Independent. "It's very simple. Family is everything. I was in every single sport possible. I was on the soccer team, the baseball team, the snow slalom ski team, I was wakeboarding."
Though Sweeney didn't know anyone in Spokane who was in the entertainment industry, she set her heart on becoming an actor. As fate would have it, an indie movie came to her town and she begged her parents to let her audition. Eventually, they relented and she ended up booking the part. This only solidified Sweeney's desire to pursue the volatile career path of acting
Sweeney's parents lost their house after moving to Los Angeles
Ultimately, Sweeney's parents decided to move out to LA so their daughter could pursue their dreams. However, it was impossible for them to keep up with the cost of living in the City of Angels. Unfortunately, they had to file for bankruptcy, losing their house in the process.
"I'm really thankful to my parents," Sweeney shared. "They sacrificed almost everything. They had to leave their home they'd been in for their entire lives. LA is 10 times more expensive than where I grew up. All the financial stress, family stress, it had a lot of wear and tear on us and my parents ended up getting divorced. It was not a happy road to get to where I am right now but I try to give back as much as I can."
It might have been a long road to Sweeney's success, but it seems to be paying off in a big way. As the actor's star is on the rise, we imagine there's more success is in her immediate future.