Sydney Sweeney Revealed How She Cast Halsey in 'The Players Table'
Halsey fans know all too well that there's a lot going on with the "Without Me" singer these days. Not only is she expecting her first child, but she is also gearing up to release her highly-anticipated fourth, studio album If I Can't Have Love, I Want Power. But Halsey also has plans to expand her resume to include acting. She has been cast in the upcoming HBO limited series The Players Table alongside Sydney Sweeney. But just how did Halsey manage to land this role?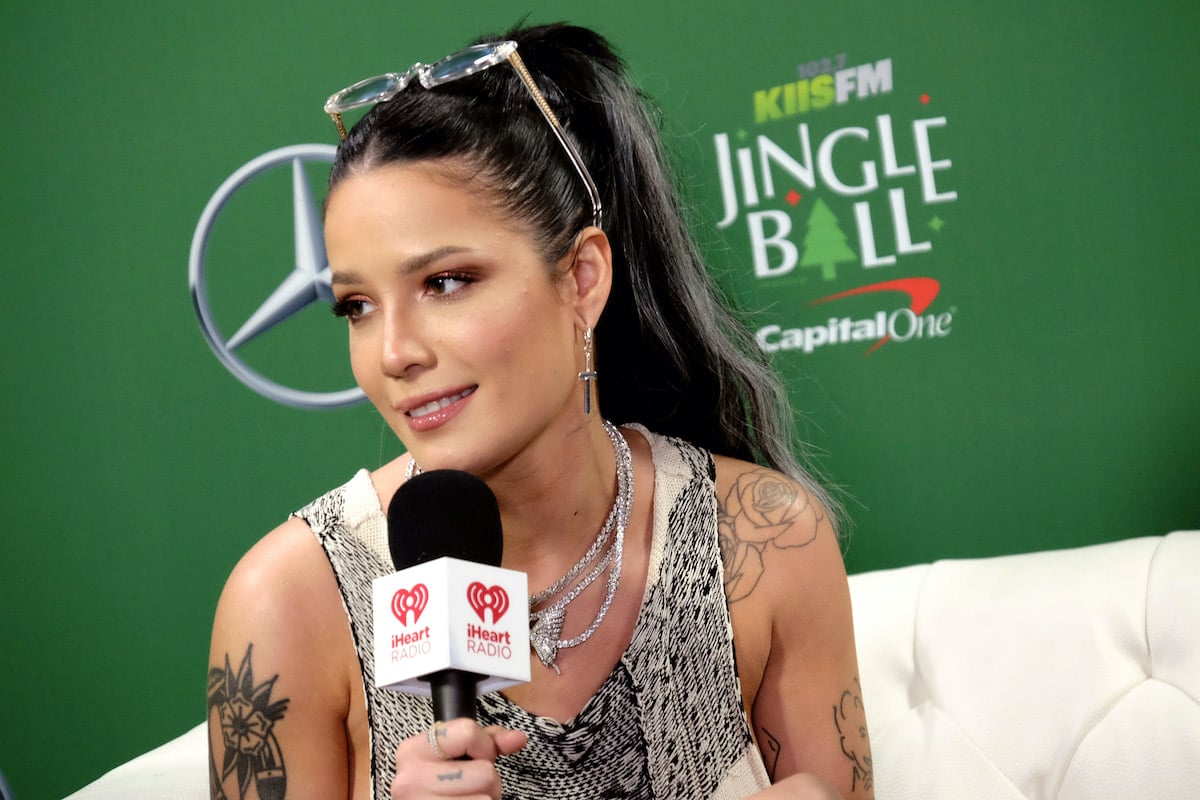 Halsey actually has her good friend Sweeney to thank for her debut acting role. The Players Table is actually being produced under the Euphoria star's production company, Fifty-Fifty Films which she started during the coronavirus (COVID-19) lockdown. In an interview with Entertainment Tonight, Sweeney detailed how she ended up acquiring the rights to make the limited series.
Sydney Sweeney reveals how she acquired the rights to 'The Players Table'
"Well, Ash is amazing," The White Lotus star shared about Halsey. "So about a year ago, I really wanted to start a production company and I just didn't know where to start. And I was like I want to find properties to be able to produce and so I started Fifty-Fifty Films. And I started getting sent some books that hadn't been released yet. And my agency sent me — it used to be called The Players Table and then they switched the name to They Wish They Were Us and they released it a couple [of] months ago."
RELATED: 'The White Lotus' Director Gushes About Sydney Sweeney's 'Magnetism'
Continuing on, Sweeney shared that she knew that she wanted to attach herself to The Players Table, so she did some networking to make her dream become a reality. "And I read it a year ago, fell in love with it, met the author Jessica Goodman and she somehow believed in me enough to be able to take her baby and shop it around to different places," the Nocturne star shared. "And I met with Jean-Marc Vallée, who I worked with on Sharp Objects. I presented this book and my idea of creating a limited series with it and he was completely on board."
Sweeney encouraged Halsey to act after working with her on the music video 'Graveyard'
Still, Sweeney wanted to do everything in her power to make sure that The Players Table was as marketable as possible. So, she reached out to Halsey (whom she'd met and befriended after working on the music video Graveyard) to see if she had any interest in joining the cast. Fortunately, Halsey was as enamored with The Players Table as Sweeney was and she quickly agreed to come on board.
RELATED: Halsey Writes Her Songs with Lightning Fast Speed
"I had just recently worked with Ash on the music videos together and we just hit it off and she's brilliant," Sweeney gushed about Halsey. "I mean she is so talented and smart and I am so excited for people to be able to see her on-screen and just the length that she's going to be able to go. And I sent her the book and I was like 'I don't know if you want to act or if this would even be something you're interested in.' And she loved it she called and we had a whole like team meeting and that's how it all happened."
Clearly, Halsey and Sweeney are looking forward to working together yet again. We're sure their fans are eager to see the singer make her official acting debut in The Players Table.