Syleena Johnson Says Will Smith Should Help Janet Hubert With a Career Comeback: 'It Would Make Sense'
The reunion between Will Smith and Janet Hubert is still putting a smile on many fans of The Fresh Prince of Bel-Air faces. One of which is singer Syleena Johnson. Like many, Johnson says Smith should help revive Hubert's career. She also speaks to relating to Hubert's pain for the world's perception of her being difficult to work with, bitter, and losing out on work as a result.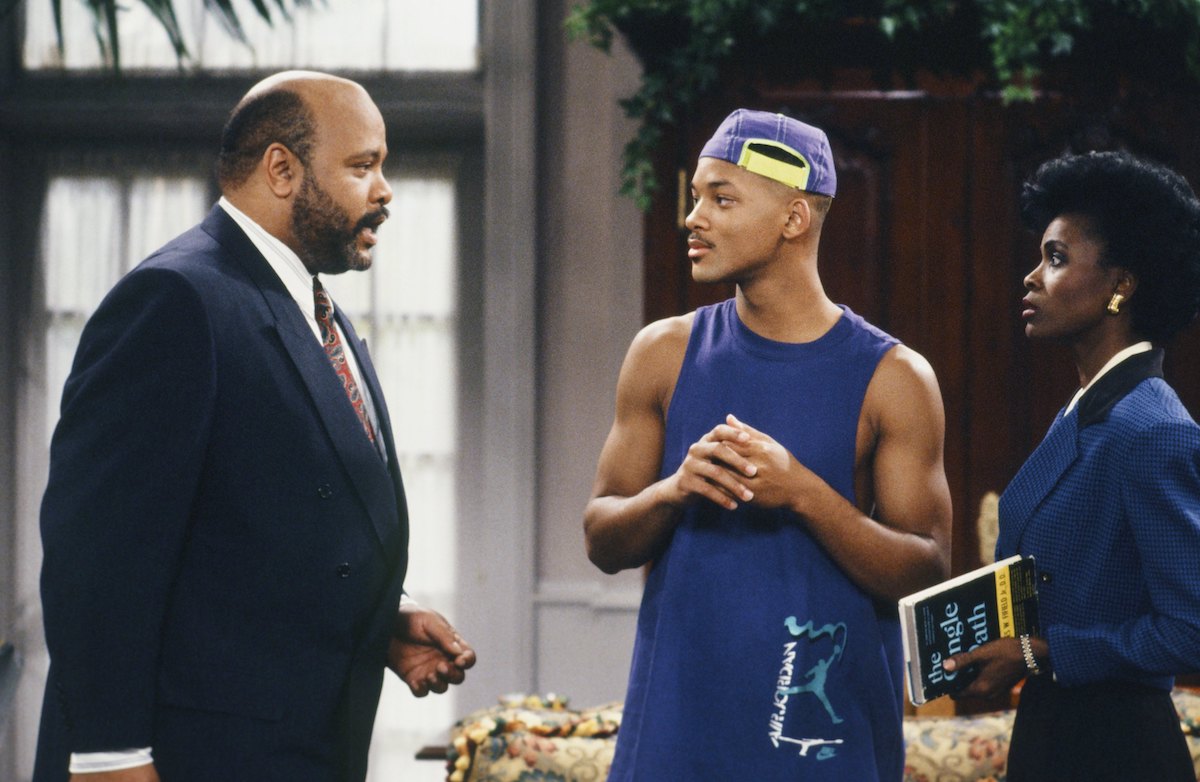 Janet Hubert and Will Smith reunite during the 30th-anniversary celebration of 'The Fresh Prince of Bel-Air'
Hubert and Smith have not seen nor spoken to each other since Hubert's exit from the show in 1993. The two have battled it out in the press, with Hubert calling Smith spoiled and arrogant, blaming him for the decline in her career. Smith has accused Hubert of being jealous that he was the star of the show and hints that she was difficult to work with.
The two reunited during the 30th anniversary special for The Fresh Prince of Bel-Air. During a one-on-one conversation, Hubert reveals that she became frustrated with the level of unprofessionalism on the set and hints at Smith's immaturity. She says their issues began when she began to demand more structure on the set. 
Related: Will Smith's 'Fresh Prince of Bel-Air' Reunion Excluded Janet Hubert and Fans Noticed
Hubert also explains that she was in an abusive marriage and having issues with executives on the show. She alleges she was offered a contract with less pay and fewer episodes, so she walked away.
Smith admits he believed Hubert hated him and he desperately yearned for her approval. He says that once he did not get the acceptance from Hubert that he desired, he began to act out. As a result, he says he was insensitive and dismissive of Hubert's feelings.
Syleena Johnson says Will Smith will help Janet Hubert's career; Johnson speaks on Black women being blacklisted in Hollywood
While the world is happy with the reunion between Smith and Hubert, many believe Smith owes Hubert help in reviving her career. The amount of damage to Hubert's career as a result of her feud with Smith is shocking and many believe the best way for Smith to prove he's sorry is to extend help to Hubert and get her back to work.
During the Cocktails With Queens segment on Out Loud with Claudia Jordan, Johnson shares similar sentiments.
"First of all, I don't feel like anybody owes anybody anything but I do think it would make a lot of sense if he was able to extend some kind of olive branch now," Johnson says.
Related: 'Fresh Prince of Bel-Air' Star Janet Hubert Thought Will Smith Was an 'Egomaniac'
But, Johnson believes it's more important that Hubert finally feels vindicated through Smith's public apology and acknowledging he contributed somewhat to her career downfall.
"The most important part of this entire moment is to show and shine the fact that women in this industry do go through that unfair blackballing," Johnson says.
She continues: "This happens all the time over issues that we don't have control over…it's unfortunate along the way that all of these years, you mean to tell me that there was nobody that wanted to believe in her career because of that one person? I don't understand how she wasn't able to bounce back."
The other co-hosts also agree that Smith should help Hubert and are confident that he will do so to continue righting his wrongs.