T.I. Once Talked a Suicidal Man From Taking His Life
Rapper T.I. has been in the spotlight for over two decades and has received praise for his inventive lyrics and immersive performing style. While T.I. is a celebrity who has often been in the headlines for his personal relationships and has been the subject of many controversies, fans still love the rapper, and eagerly listen to what he has to say. In spite of his controversies, T.I. has shown that he has a good heart underneath it all — as evidenced by an occurrence early on in his career when he helped to save a suicidal man's life.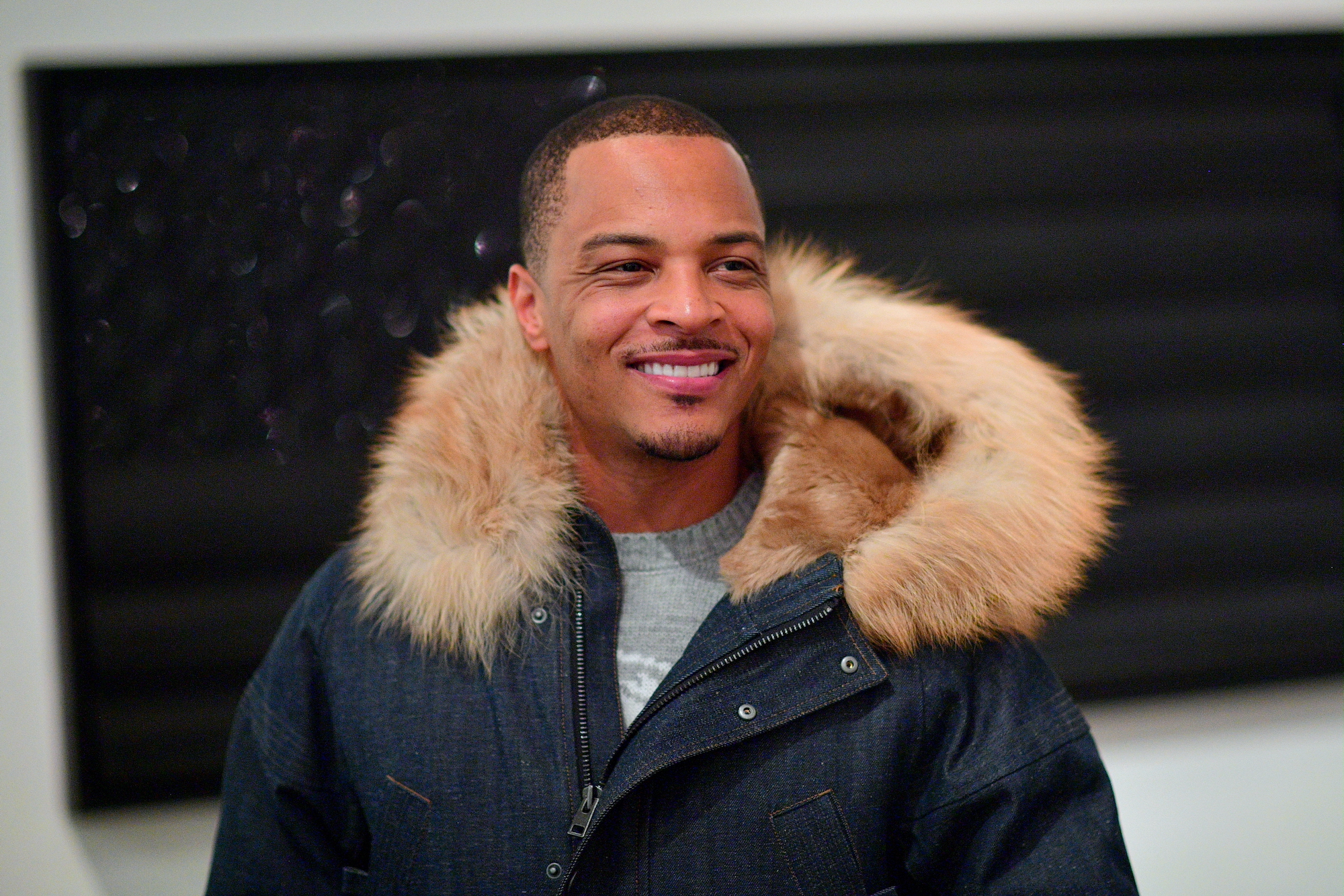 How did T.I. become famous?
RELATED: Rappers Who Died in 2020
T.I. was born in Atlanta, Georgia, in 1980. At birth, his name was Clifford Joseph Harris Jr., and by the time he was eight years old, T.I. had evidenced a skill at performing, regularly rapping for friends, family, and schoolmates. According to Billboard, T.I. eventually chose his stage name by using a version of his childhood nickname "Tip," a nickname that he shared with his grandfather. Beginning in the mid-90s, T.I. began recording music and selling records out of the back of his car, hoping to catch his first big break.
Ultimately, that big break wouldn't happen until 1999, when he signed with Arista Records subsidiary LaFace Records. It was at that time that T.I. began crafting his new stage image, and with the release of his debut studio album, I'm Serious, in 2001, music fans everywhere began to take notice. Still, the album got relatively poor sales, and it took a few more years before T.I. released a commercially successful album.
What is T.I. best known for?
RELATED: 7 Rappers for People Who Don't Like Rap Music
In 2008, T.I. released his sixth studio album, Paper Trail. By that time, the artist had been hard at work in the music business, almost continuously writing and recording music. Still, Paper Trail was his most successful album to date and ultimately, it was certified gold. In addition to T.I.'s historic music career, he has also tested his skills as an actor, appearing in movies like Takers, Get Hard, and Ant-Man.
In 2009, T.I. became a reality star when he began appearing in the show T.I.'s Road to Redemption. He has since appeared in numerous other reality television shows, including T.I. & Tiny: The Family Hustle, and The Grand Hustle. Ultimately, T.I. has established himself as not only a musical artist, but an entrepreneur who is willing to branch out and work in multiple mediums.
When did T.I. help to save a man's life?
RELATED: 11 Actors Who Started Out as Rap Artists
In 2010, T.I. was a newly minted reality star when he made headlines for one very heroic act. As reported by CNN, the rapper was in his hometown of Atlanta, Georgia, when he helped police officers persuade a man not to jump off of the roof of a high-rise building.
An Atlanta police spokesman named James Polite praised T.I.'s quick actions, stating that the rapper told the suicidal man that he could "make it through anything" and that "T.I. just happened to be in the right place at the right time." Polite said that T.I. showed up at the scene on pure chance.
He seemingly "appeared out of nowhere" to help law enforcement officers defuse the situation. Certainly, the man who refrained from jumping from the roof will never forget what happened — and it is likely that T.I. still holds the events of that day close to his heart.
How to get help: In the U.S., call the National Suicide Prevention Lifeline at 1-800-273-8255. Or text HOME to 741-741 to speak with a trained crisis counselor at the free Crisis Text Line.