How Tall Is Sydney Sweeney?
You've been seeing Sydney Sweeney everywhere lately. In 2018, Sweeney got her first starring role as Emaline Addario on the coming-of-age comedy-drama Everything Sucks! on Netflix. The actor's career quickly picked up after that. With a role alongside Amy Adams in the HBO miniseries Sharp Objects and a recurring role in the second season of the critically-acclaimed series The Handmaid's Tale, Sweeney's rise to fame was inevitable.
You might also recognize her from her recent role as Cassie Howard in HBO's wildly popular Euphoria. While fans wait for a second season, you can catch Sweeney in Once Upon a Time in Hollywood, Big Time Adolescence alongside SNL star Pete Davidson, and the 2020 film Nocturne. With the number of upcoming projects that this 23-year-old keeps teasing, you may wonder if she sleeps. Take a closer look at how Sweeney rose to stardom, her big upcoming projects, and exactly how tall she is.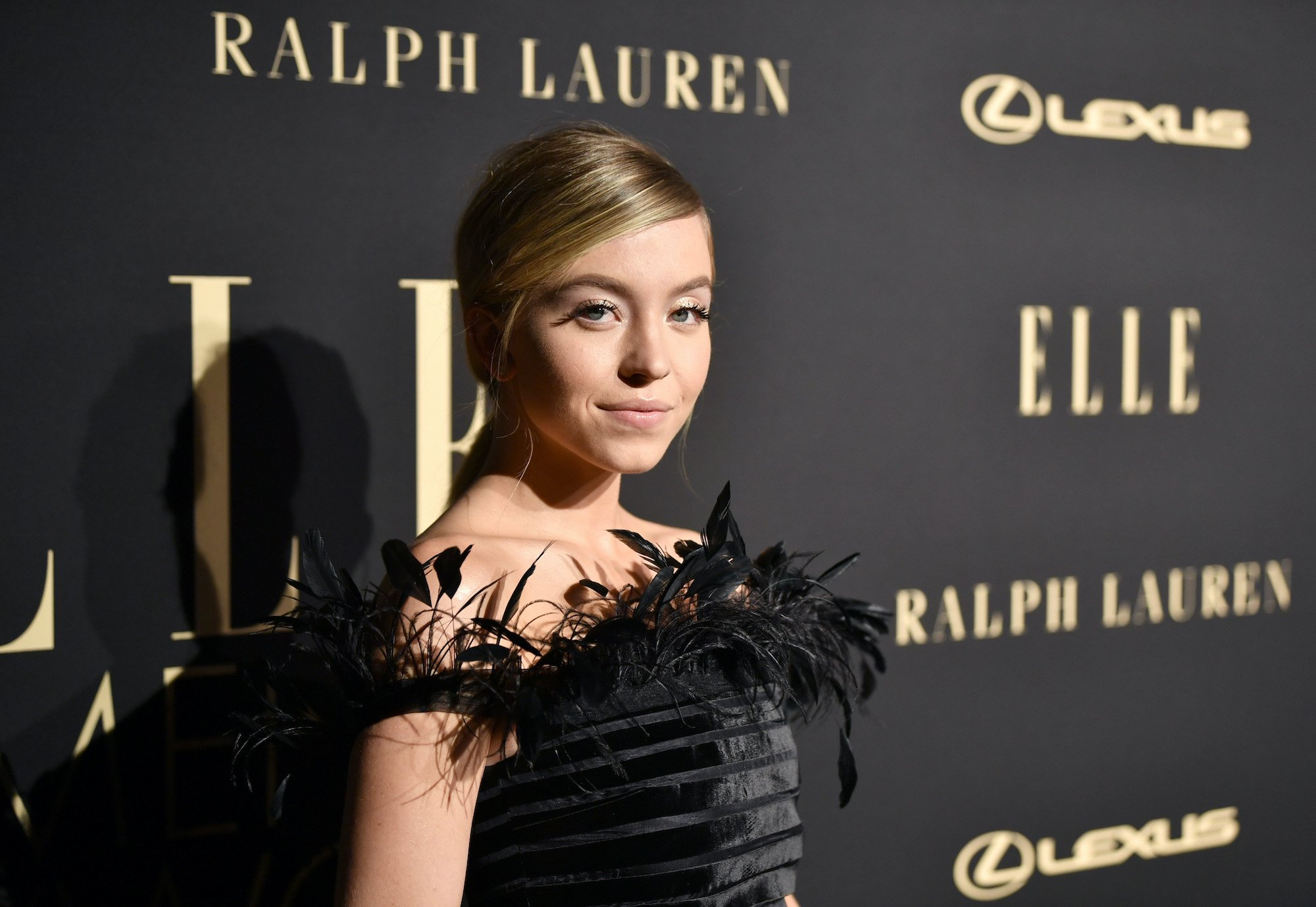 Sweeney's early career and rise to stardom
Even though Sweeney's acting career is now bustling, it wasn't always that way. Sweeney was born in Spokane, Washington in 1997. According to Coveteur, Sweeney described acting as a "fairytale" as a child because there wasn't much of an entertainment industry in her town. Then, when an independent film was shooting nearby, 12-year-old Sweeney knew she had to convince her parents that acting was her dream. The already-business-savvy Sweeney presented her parents with a five-year business plan for her acting career.
Thankfully, it worked, and her family moved to Los Angeles. The young actor then found small roles on hit series like 90210, Grey's Anatomy, and Pretty Little Liars. Her career really started to pick up after her roles in Everything Sucks! and Sharp Objects in 2018. She has shown a wide range of acting prowess throughout her career, from her role in the comedy thriller Under the Silver Lake to the romantic drama Clementine. 
With her popular role as Cassie Howard in Emmy-winning Euphoria, Sweeney gained acclaim and even more fans. The role is emotionally demanding, but it makes Sweeney "feel empowered." Now, fans can't get enough of the Euphoria star, and thankfully, she isn't going anywhere anytime soon.
The actor and producer's upcoming projects
With a busy acting career, it may come as a surprise to hear the actor has dreams to write and direct as well. To kick off her extensive plans, Sweeney started her own production company called Fifty-Fifty Films. Sweeney and her production company are already busy working on a project with HBO Max. According to Deadline, Sweeney will star and produce alongside singer-songwriter Halsey in the TV series The Players Table. Sweeney is an executive producer. This project is in development now, and fans excitedly wait to see Halsey's major TV acting debut and more of Sweeney's talent.
Sweeney announced this project in July 2020 and teased "more to come ;)" to her followers on Twitter. The producer also has an acting lead in another upcoming HBO Max show called The White Lotus. This star-studded tropical resort limited series does not have an official release date yet. Sweeney's upcoming projects list goes on with her announcement of another upcoming acting role in the film American Sole alongside Pete Davidson, Camila Mendes, and O'Shea Jackson Jr. 
How tall is Sydney Sweeney?
With a huge personality and staggering resume, you may not realize that this ambitious actor and producer is quite petite. According to Celeb Heights, Sweeney is only 5'3″. If you are not here for a rounded answer, 5'3 ¼" to be exact. This height makes Sweeney seven inches shorter than Euphoria co-star Zendaya, who is about 5'10" according to Elle, and one inch shorter than fellow Sharp Objects alum Amy Adams, who is 5'4″.