Although Tyra Banks got her start as a high-fashion runway model, she's seamlessly expanded into different roles in her life. During the 1990s, the actor graced several TV shows and movies, including Love & Basketball and The Fresh Prince of Bel-Air. Additionally, she's made multiple business ventures and created opportunities for models who came after her. 
Banks has also been vocal about her ups and downs with her body image and height throughout her career. However, just how tall is the cover girl?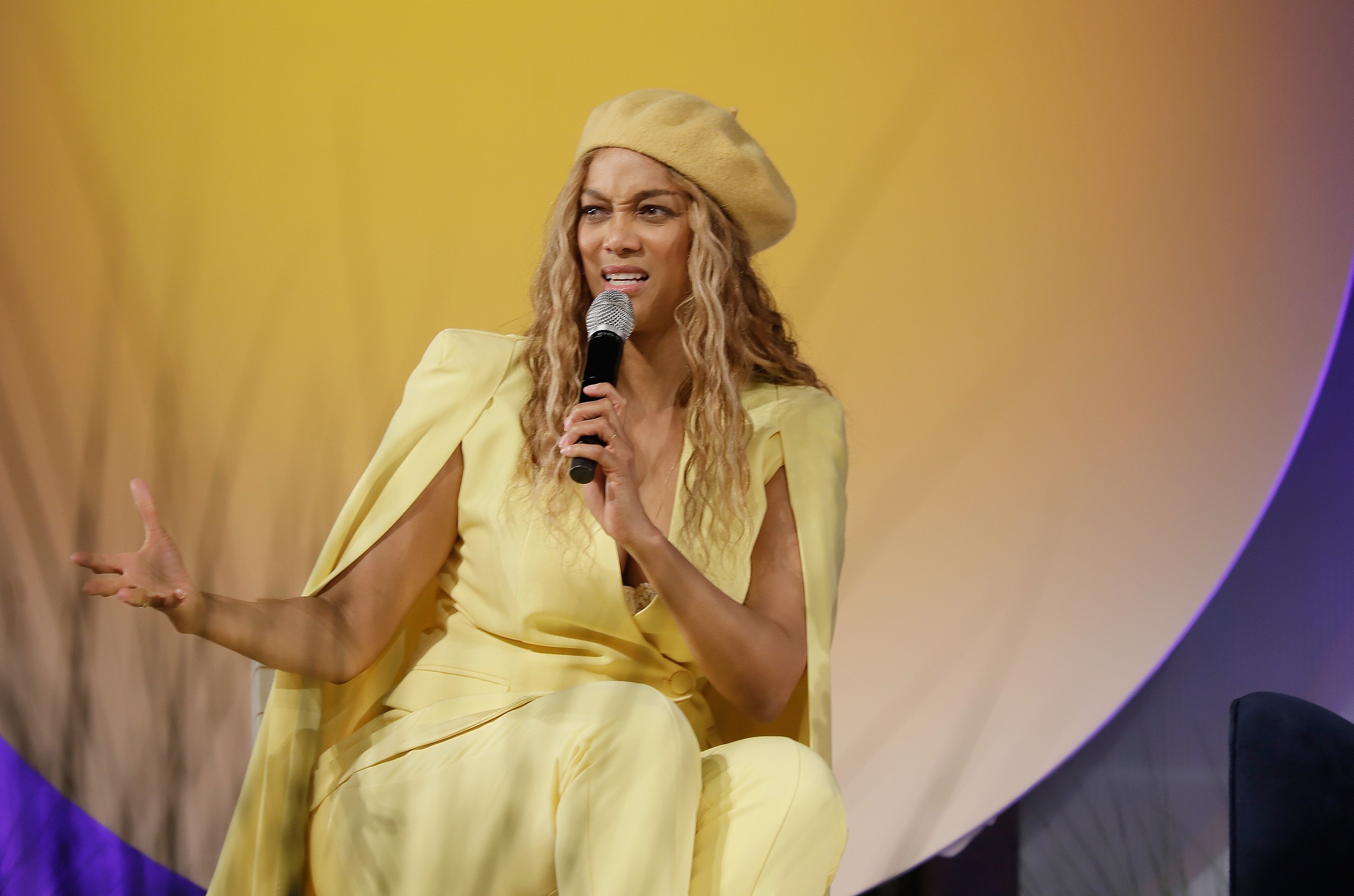 Tyra Banks' height
Banks was born in Inglewood, California on Dec. 4, 1973. As a child, she dreamt of becoming famous. When she turned 17, Banks found her path to stardom. In 1990, the teenager started modeling around California. After years of rejection from different modeling agencies, Banks inked a deal with Elite Model Management.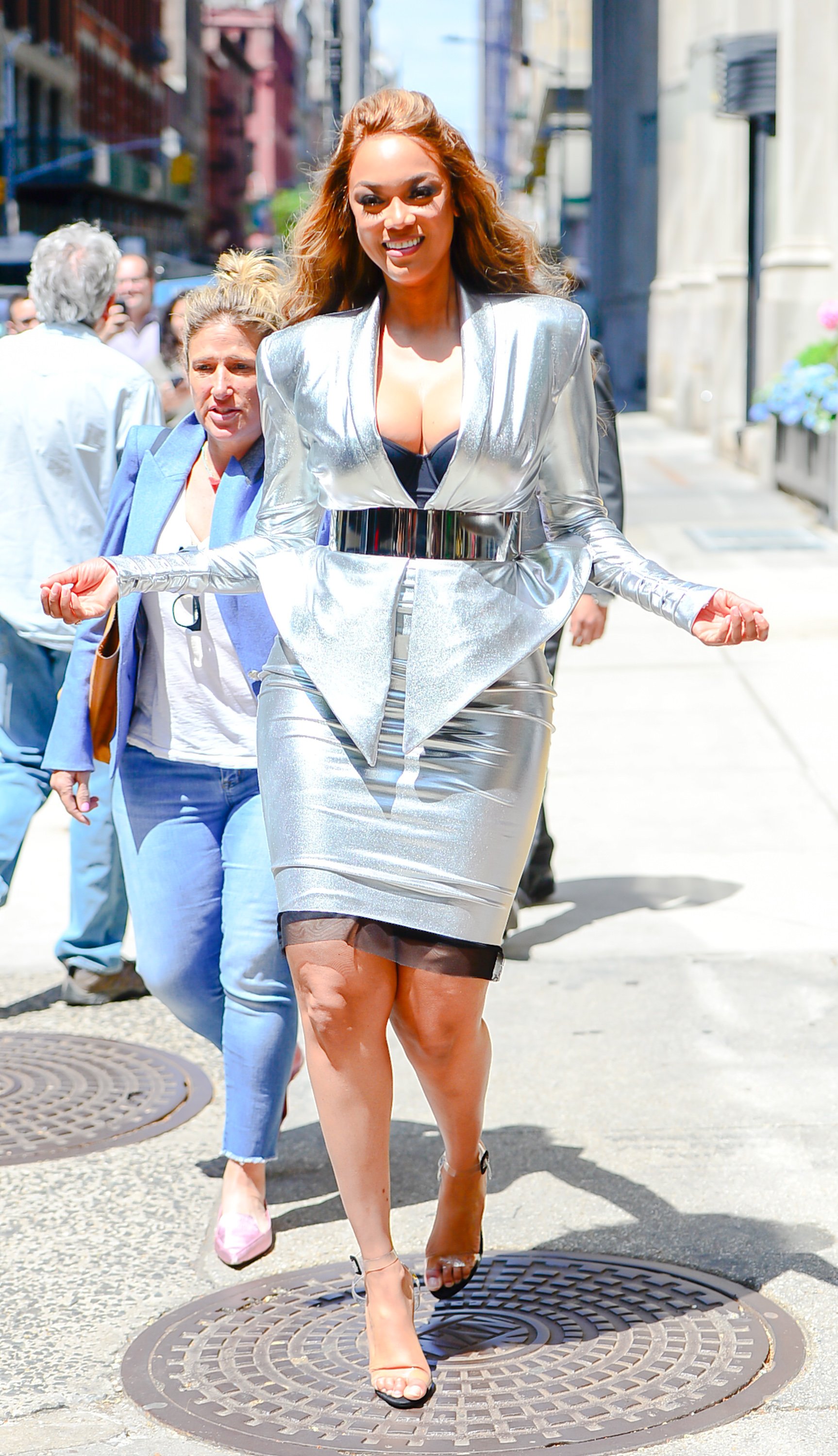 Once Banks became a signed model, she moved to Paris. While there, she gained tons of fashion industry experience and made several connections with designers. However, Banks shared with The Hollywood Reporter that, as an up and coming Black model, she "didn't have half the covers that the white girls had." 
Additionally, the model was criticized by fashion houses for her curvy physique and height. According to CelebHeights, Banks is 5'10. 
Tyra Banks thinks shorter models will have a 'movement' 
After signing to Elite in the '90s, Banks used her influence to create other businesses. In 1999, she and her mother, Carolyn London, launched TZONE. According to CBS News, the camp was created by Banks to empower young girls. The overnight camp turned into a charity in 2005. 
In addition to supporting her pre-teen and teenage fans, Banks often encourages others to follow their dreams. While attending Galore Media's first annual female empowerment-focused Girl Cult festival in 2017, Banks declared that models below the 5'10 threshold shouldn't be discouraged from pursuing the industry. 
"Right now, there's a movement of curvy girls, and they're getting all the attention," she explained. "I'd say lay low. The curvy girl thing is going to become normal. We want it to be boring. We want to be yawning, because she's just like any other model coming down the runway. That's progress, when it's not cool or interesting or different — it just is. I think, because of Ashley Graham, that moment is about three years away. And that's when the short girls need to sneak up and have their movement."
What is Tyra's net worth in 2021?
Banks retired from professional modeling in 2005. At the time, she created and hosted America's Next Top Model. Due to the time restrictions of ANTM and her talk show, Banks felt it was time to leave the runway. 
Following her retirement, the Life-Size star also quit The Tyra Banks Show and ANTM. In 2020, the Harvard graduate launched ModelLand, an interactive experience for aspiring models. Banks also started hosting Dancing With the Stars in Oct. 2020. According to Celebrity Net Worth, the runway star is worth $90 million. 
Even though she doesn't model professionally anymore, Banks continues to support other models in the industry. In July 2021, she praised Leyna Bloom on Instagram for being the first transgender model to grace the cover of Sports Illustrated.