Who is The Tallest Brother in the Wayans Family?
The Wayans Brothers have had a large presence in Hollywood thanks to their talents. Creativity and a knack for entertainment seem to run deep in their gene pool, as the Wayans family consists of actors, writers, and directors. But in addition to their skills, the brothers also seemed to have inherited each other's heights as well, as all the brothers stand at 6 feet. But who might stand the tallest?
How many siblings are in the Wayans family?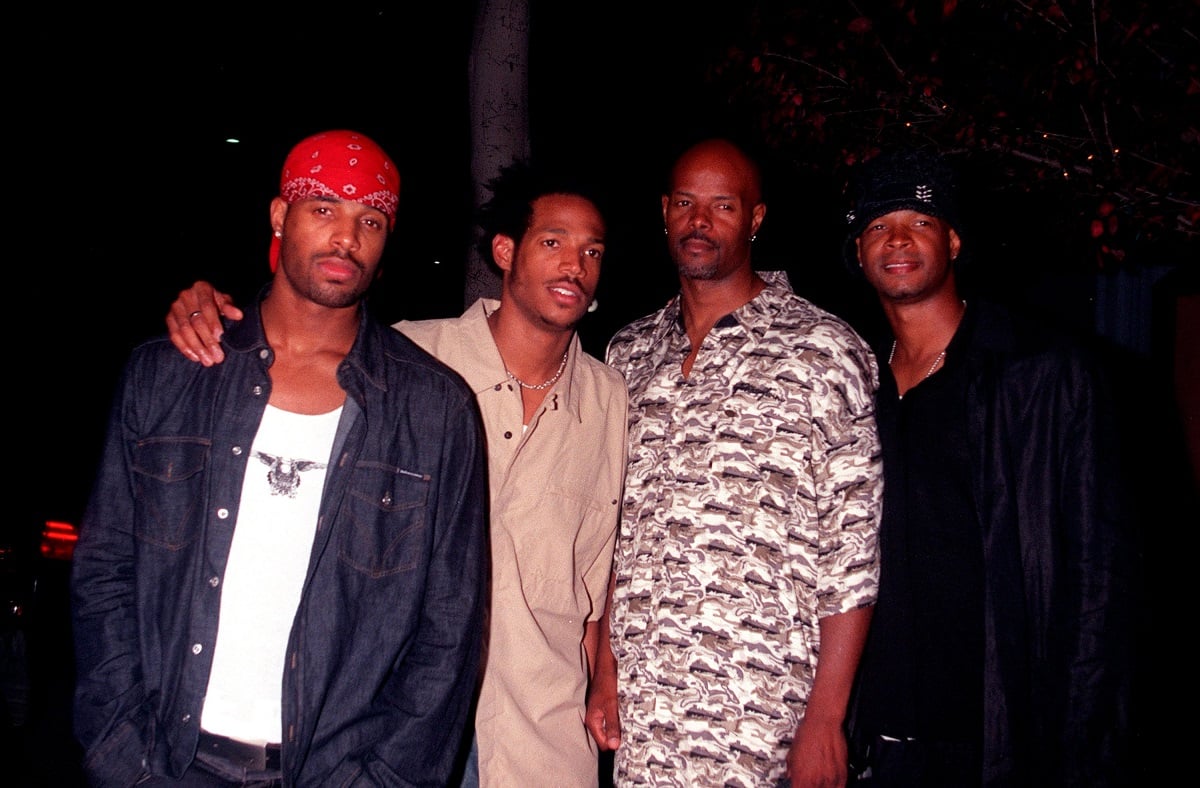 According to Comedy Hype, there are 10 siblings in the Wayans family. Dwayne Wayans is the oldest. He may not be as well known as his siblings, but Dwayne also worked in the entertainment industry. He operated as a production assistant on In Living Color, and also had a career as a music composer. Keenen Ivory Wayans is the second oldest and was the first to really start a career in the entertainment business.
Growing up in a house with so many siblings, though fun, was sometimes challenging according to Marlon Wayans.
"The worse thing is sharing a home with that many people and you have not that much resources," Marlon Wayans said on Kerry Washington. "It was tough, man. The hardest part is, just having that many people was kind of uncomfortable and was crowded. But the benefit was it was always so much love, and so much fun, and it was always an adventure."
Who is the tallest Wayans Brother?
According to Celeb Heights, Keenen Ivory Wayans might be the current tallest out of the Wayans brotherhood. Keenen stands at 6 feet, -3 inches. The other Wayans brothers in the entertainment industry are just an inch or two shorter than Keeven.
Damon Wayans is 6 feet, – 1 inch and a half. Celeb Heights also asserts that Shawn Wayans is nearly the same height as Damon, measuring at 6 feet, -1 inch. Meanwhile, Marlon Wayans might stand as the shortest Wayans in the business at exactly 6 feet. Because he's generally outside of the entertainment industry, it's worth noting that the oldest brother, Dwayne Wayans, is unaccounted for, so his height is unknown.
Marlon Wayans believes all of the Wayans brothers are equally funny
Talking to AOL's Build Series, Marlon Wayans discussed who he thought was the funniest in his family. But he went on to disclose that the funniest person wasn't even among his brothers.
"I just have a funny family," Wayans said. "If I had to say who's the funniest in my family I'm gonna say my mom. But if I have to go between my brothers, I think we're all equally funny differently."
The Requiem for a Dream star would then go on to list the strengths of all of his brothers' comedy.
"[Keenen Ivory Wayans] understands the science of comedy very well," Wayans said. "Damon is a beast on the stage, just understands how to take the darkest thing and go, 'Here's what's funny about this.' Shawn is probably the most underrated comedian ever. That man is brilliant."
But Marlon Wayans believes his strength lies more in physical comedy.