Who's the Tallest of the 'Spider-Man' Actors, Tom Holland, Andrew Garfield, or Tobey Maguire?
Over the past two decades, Marvel has given fans multiple renditions of Spider-Man — the most recent of them played by Tom Holland. And the Marvel Cinematic Universe's Spidey is likely here to stay. Many believe he could meet previous iterations of the character in Spider-Man: No Way Home. In fact, rumors of prior Spider-Man actors Tobey Maguire and Andrew Garfield showing up have made the rounds on more than one occasion.
Although their involvement hasn't been confirmed, fans may be wondering what these three will look like on-screen together. Who's the tallest of the Spider-Man stars?
How tall is each 'Spider-Man' actor, and who is the tallest?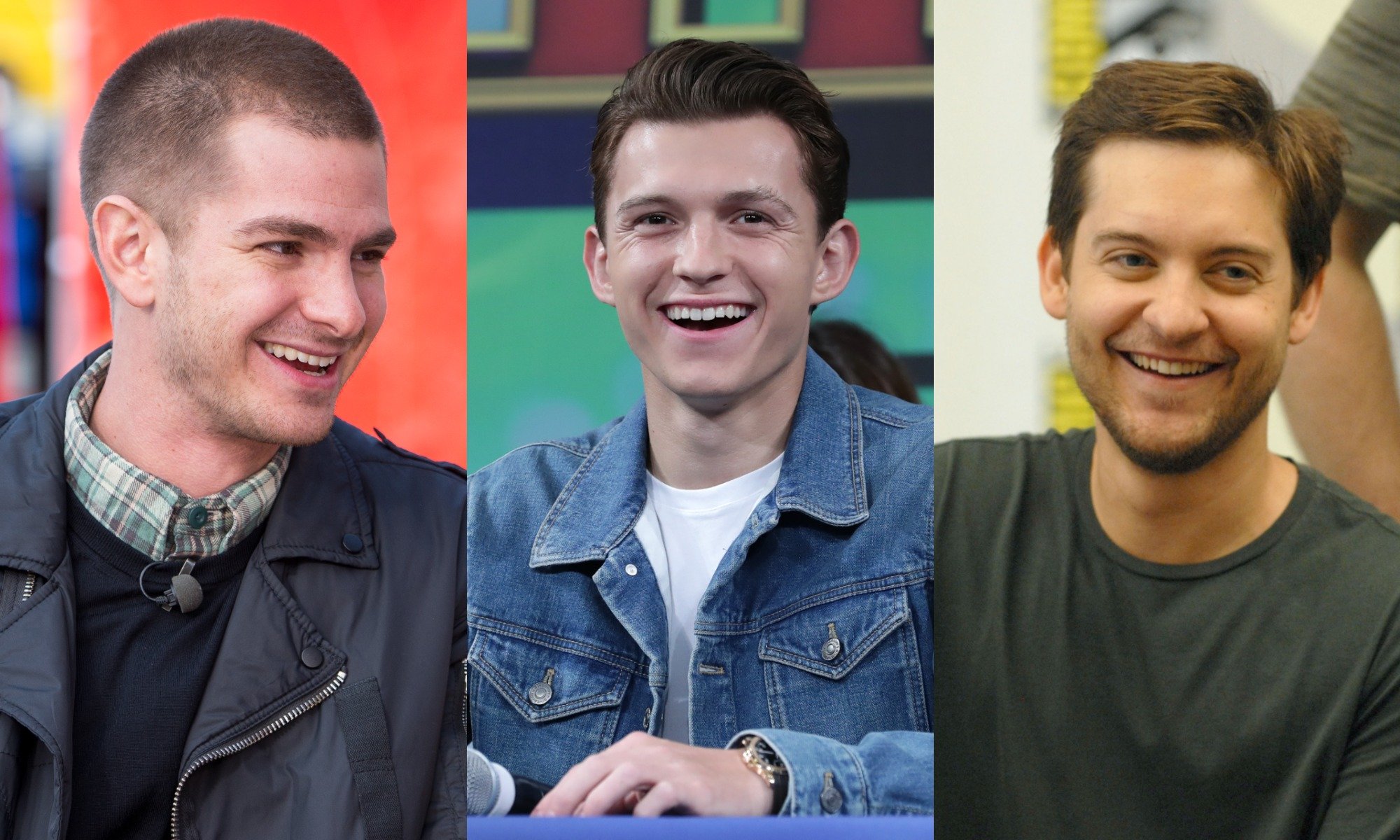 While many of the actors in the MCU clock in at above six feet tall, Holland isn't one of them. According to Celebrity Heights, Holland is five-foot-seven, leaving him a few inches shorter than his Spider-Man: No Way Home co-stars Benedict Cumberbatch and Alfred Molina.
Holland is around the same height as Sam Raimi's Spider-Man. Celebrity Heights lists 46-year-old Maguire as slightly above five-foot-seven, but not quite five-foot-eight. However, the actor appears to round up, reportedly telling the hosts of the Today Show he's five-foot-eight.
Finally, Garfield boasts a height of five-foot-ten, making him the tallest of the three Spider-Man actors. Per Celebrity Heights, he's actually slightly above that number, making him just a little bit taller than the others. Overall, there's not a huge height difference between the three — definitely nothing that would stand on on-screen.
Andrew Garfield played Peter Parker in 'The Amazing Spider-Man' movies
Those who have seen all of the Spider-Man movies will recognize Garfield from 2012's The Amazing Spider-Man and its 2014 sequel. Garfield's Peter Parker wasn't part of the MCU, but he did deliver a modernized take on the hero — one that proved less outdated than Maguire's early-2000s iteration of the character.
Unlike Maguire's trilogy, however, Garfield's Amazing Spider-Man films were less successful, eventually leading Sony to reboot the series yet again — this time with Holland as Peter. The first Amazing Spider-Man garnered positive enough reactions from moviegoers, but The Amazing Spider-Man 2 received middling reviews and a disappointing $709 million at the box office (nearly $50 million less than its predecessor).
Despite ending his tenure as Spider-Man earlier than expected, the actor continued to pursue major Hollywood roles. Since The Amazing Spider-Man 2, Garfield has appeared in films like Hacksaw Ridge and The Eyes of Tammy Faye.
Will Tom Holland, Tobey Maguire, and Andrew Garfield all appear in 'Spider-Man: No Way Home'?
Many fans believe Maguire and Garfield will join Holland's Spider-Man in the upcoming Spider-Man: No Way Home, but those theories remain unconfirmed. While putting the three on-screen together would be an epic — and ambitious — thing for Marvel Studios to do, there's no guarantee that it will happen.
In fact, Garfield has denied the speculations multiple times, recently shooting down reports of being on set with Maguire. On The Tonight Show Starring Jimmy Fallon, he was asked about a photo that made the rounds online.
"I heard about it," he said. "And I did see it. And it's a Photoshop."
Of course, even if Maguire and Garfield are in the upcoming sequel, the actors are unlikely to give that away. With Molina reprising the role of Doctor Octopus and Jamie Foxx returning as Electro, more cameos are certainly possible. Unfortunately, fans probably won't know if there's any truth to the rumors until Spider-Man: No Way Home actually arrives.
Spider-Man: No Way Home hits theaters on Dec. 17, 2021.