Tamar Braxton's Boyfriend Files for Restraining Order Against Her Alleging Domestic Violence Following Rumors of His Controlling Behavior; Braxton's Friend Refutes Claims
The mystery surrounding the relationship between Tamar Braxton and her boyfriend David Adefeso is getting more blurry. Braxton credits Adefeso with saving her life during her depression and battles with her network We TV. But, sources close to Braxton believe Adefeso is a controlling partner.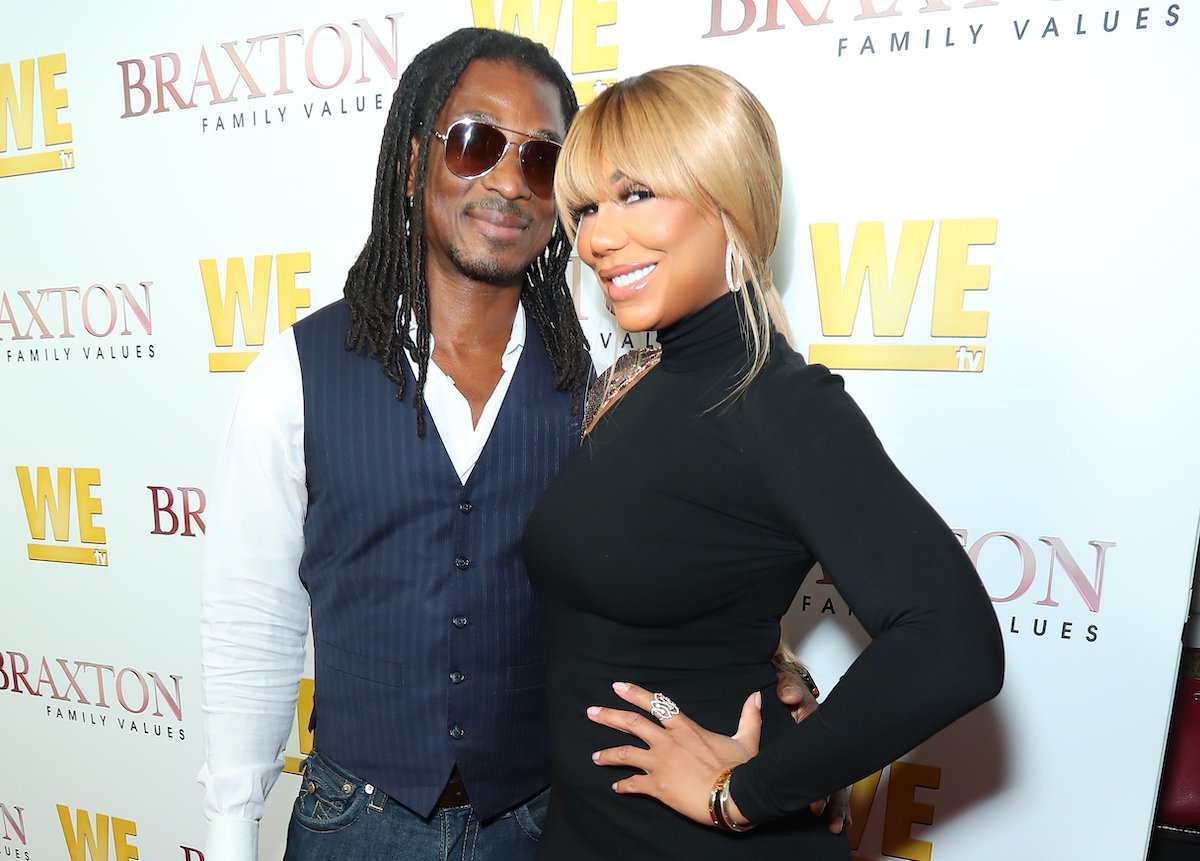 In a shocking turn of events, Adefeso has filed for a restraining order against Braxton, alleging that he's a victim of domestic abuse. A friend of Braxton's says Adefeso is not a victim but he's simply using Braxton for fame.
David Adefeso files restraining order against Tamar Braxton; Adefeso alludes to domestic violence
TMZ reports that on the morning of September 8, Adefeso filed for a restraining order against Braxton in LA. Adefeso's request seeks to prevent domestic violence, which indicates that things may have gotten physical on Braxton's end.
Braxton and Adefeso have been together for nearly two years and the two currently live together with Braxton's son, Logan. Braxton praises Adefeso for being her knight in shining armor and more recently attributes him to saving her life in an attempted suicide. 
The couple is rumored to be engaged. It's unclear what led to Adefeso's filing but just days earlier, he posted a video of him spending quality time with Logan to his Instagram page while Braxton had some alone time. 
Tamar Braxton's friend comes to her defense and claims David Adefeso is using Braxton for fame
Braxton has yet to make a statement but her close friend and spiritual adviser, Cora Jakes Coleman, is speaking on her behalf. In response to The Shade Room's post about Adefeo's request for a restraining order and him citing domestic violence as a potential reason, Coleman is asking fans not to jump to conclusions nor believe Adefeso.
"Tamar is working on herself while this man is trying to be the star of a show," Coleman writes. "Tamar is simply trying to heal and he won't let her get the help she needs without being a victim himself. David is not a victim, David is capitalizing on Tamar's life like he always has."
Sources close to the situation have alleged David Adefeso is controlling
Coleman isn't the first to speak out against Adefeso. Days after Braxton's attempted suicide, The Jasmine Brand spoke to a source close to production on Braxton's We TV spinoff who alleges Adefeso exhibits controlling behavior and has too much influence in Braxton's business decisions.
"David constantly acted like he wanted to be behind-the-scenes and didn't want to be on camera, but when production began he was always trying to be on camera. Even when he wasn't scheduled to be in a scene," they said.
The source continues: "He would make sure that he was involved in some way and would make the scene about him, so that he could get more time on camera. He wanted this to be the 'David and Tamar' show."
A source also told TMZ that Adefeso's attitude directly impacts Braxton's moods. Braxton defended Adefeso in a since-deleted Instagram post, explaining that he's been her rock in her darkest times.
How to get help: In the U.S., call the National Suicide Prevention Lifeline at 1-800-273-8255. Or text HOME to 741-741 to connect with a trained crisis counselor at the free Crisis Text Line.