Tamera Mowry-Housley Almost Didn't Do 'The Masked Singer'
Tamera Mowry-Housley opens up about her experience on 'The Masked Singer.'
At last, The Masked Singer revealed its glimmering Seashell who turned out to be Tamera Mowry-Housley. Though many fans wanted to see her ride out season 5 into the finale, she and King Crab were sent home in a double elimination.
This came as a surprise after Seashell's solid vocal performances and a fan base who rooted for her. Even the judges were sad to say goodbye. For Mowry-Housley, the experience almost didn't happen.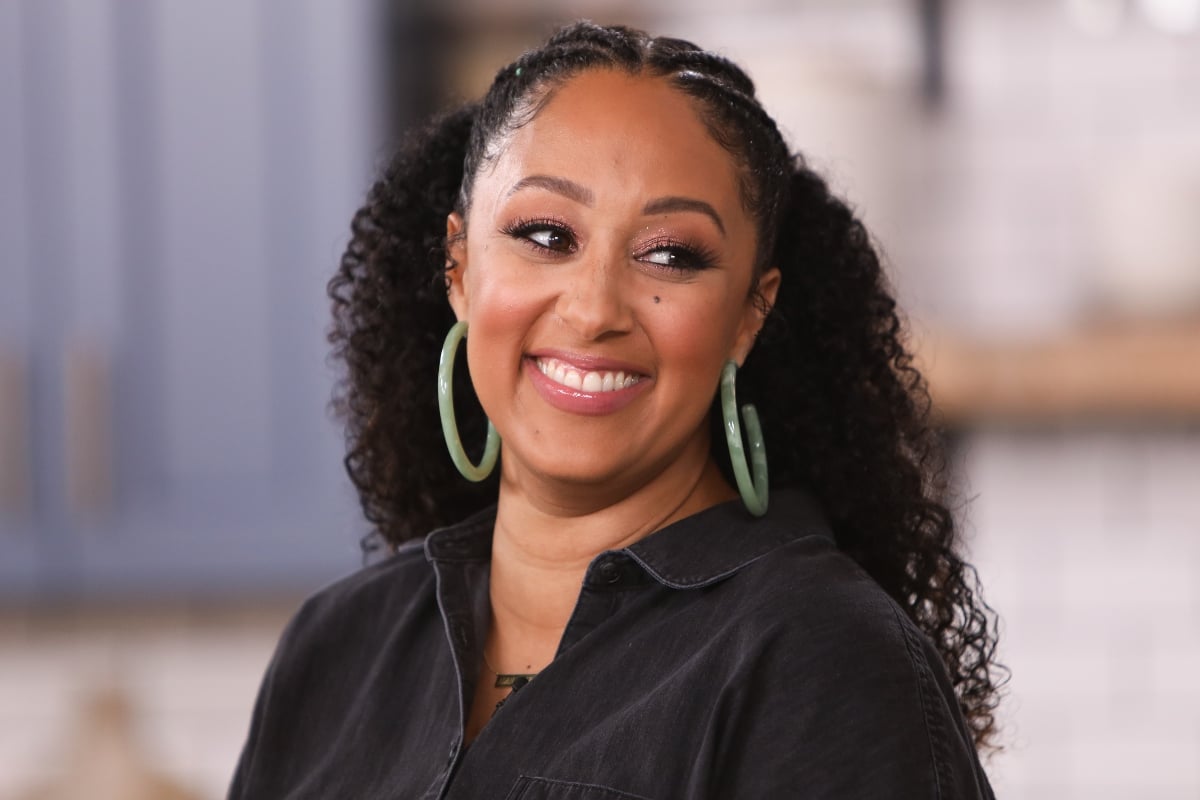 'The Masked Singer' cast Tamera Mowry-Housley twice
In a post-reveal video on her family's YouTube vlog, Tamera Mowry-Housley chatted about her stint on The Mask Singer. She had to keep everyone in the dark about it, including close friends.
But fans also learned that this wasn't her first time being cast for the show. Apparently, Mowry-Housley was originally due to appear on The Masked Singer for season 4.
"What a lot of people don't know is that I was supposed to do Masked Singer last season," she said. But then she came down with pharyngitis (or laryngitis; she's not sure) as a result of allergies.
"So, my throat was inflamed. I had my songs picked. I was excited. I was actually the Seahorse, everybody, and Tori Kelly replaced me," said Mowry-Housley.
She admitted that she cried for days and asked if she could be considered for the next season. The casting director told her there were no guarantees. "I literally had to let it go," she said.
Mowry-Housley was disappointed because she was looking forward to returning to the stage after 20 years. But later, the call came for her to join season 5.
Tamera Mowry-Housley said her childhood fears came back
Mowry-Housley shared that her former co-host Adrienne Houghton urged her to do the show, but at first, she was scared to sing. Once she signed on, she learned she had to don a disguise during rehearsals. And there's also a process where contestants have to film dry runs with their masks on.
Mowry-Housley said she wasn't ready for her claustrophobia to kick in while practicing. She explained that breathing is very difficult when singing with a mask on, and she had to ride it out.
The former Sister, Sister star recalled doing her first walk onto the stage as Seashell, and the producers encouraged her to do it runway style. She tried but became winded, which caused her to panic. Since she had a hard time seeing and breathing out of the mask, her nerves escalated.
"In that moment, all my fears as a child came back," said Mowry-Housley. Negative memories about a pageant performance during her childhood crept in and caused doubtful thoughts to take over. Her confidence surfaced when she felt her late niece and grandmother were watching over her.
Overall, Mowry-Housley is overwhelmed by the love and positive feedback, and she thoroughly enjoyed her time on The Masked Singer. And she, like many viewers, believes she knows the identities of the remaining contestants.
Catch a new episode of The Masked Singer on Fox on Wednesdays at 8 p.m. EST.