Tamera Mowry-Housley Reveals Inspiration Behind 'Sister, Sister' Character Personalities
Tamera Mowry-Housley is spilling more behind-the-scenes secrets of her days working on Sister, Sister. Her character is famous for being semi-aloof, while her on-screen and real-life twin Tia was more straight and narrow. In a new video, Tamera says their character personalities didn't differ from who they really were at the time of filming the show.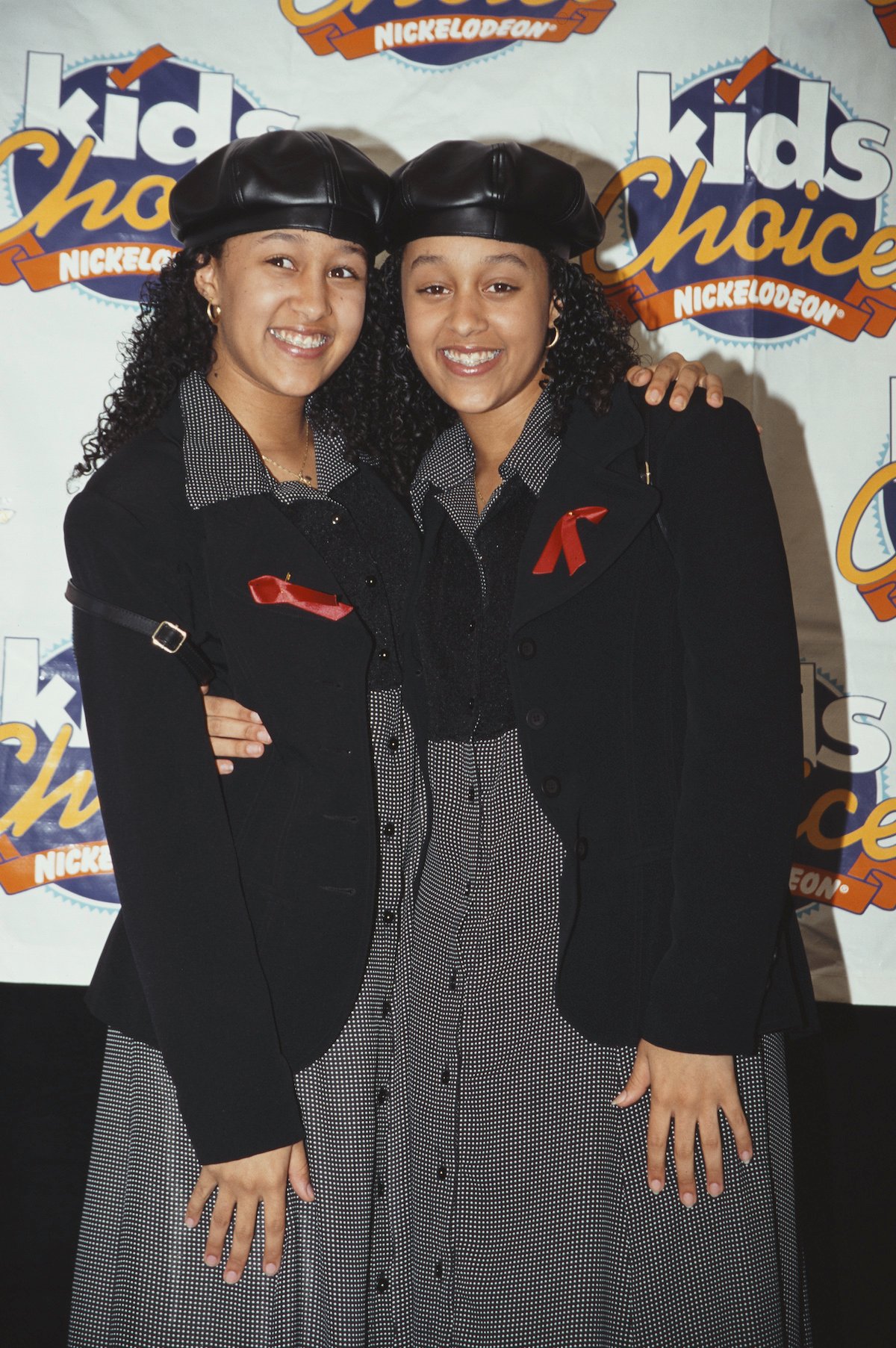 Tamera Mowry-Housley says the characters on 'Sister, Sister' were inspired by her and Tia's true personalities
Sister, Sister premiered in 1994 with a focus on twins, Tia Landry and Tamera Campbell, who were separated at birth and reunited at age 14. Though twins, their personalities were vastly different.
RELATED: 'Sister, Sister' Almost Ended After Season 2
Tia was into the books and followed the rules – while Tamera was more interested in a social life, boys, and cared little about getting straight A's. According to Tamera, their on-screen characters were reflective of their personalities.
"We actually did get to choose [our character's personalities]," she says in a video on her YouTube channel. "If my memory serves me correctly, back in the day, Tia was actually the more studious one. And I was definitely the, maybe not mischievous, I wasn't as mischievous as Tamera Campbell. I did become mischievous as I got older…like once I turned 23. I definitely was boy crazy at a very young age…but I turned out OK."
The twins had much input throughout the course of the show
From the start, Tamera says she and Tia were involved in the creative process of the show. They were approached while visiting a television set of their brother's about potentially having their own project.
"My sister and I got on the show in the first place because of my brother [Tahj] actually," Tamera told Madame Noire. "My brother was doing this show, "Out All Night" with Patti LaBelle and Morris Chestnut and Vivica Fox. We used to always visit that set. The executive producer of that show recognized that my brother had other siblings and she loved that we were twins. She met with us and said, 'You girls need to be on tv.'"
RELATED: 'Sister, Sister' Was Inspired By Creator Kim Bass' Real-Life Twin Sisters (Exclusive)
The initial concept of the show was birthed out of the twins' love for other television and film projects that highlighted the relationship between twin sisters.
"We basically thought of a really cool idea," she continues. "My sister and I loved Sweet Valley High and we loved Parent Trap so we wanted to do something like that. We met with an amazing writer named Kim Bass. He's the one who actually created the show you guys watched over 20 years ago."
In her YouTube video, Tamera says the two even had input on wardrobe through the series' run.
The show ran for six successful seasons
The show was a hit, nearly from the start. Reruns of the show began airing by season 3 when it switched from ABC to the WB.
The show remains in syndication today and is available on multiple streaming platforms. There have been talks of reboots amongst the cast but talks have stalled due to legal issues. Still, the cast remains in close contact with one another and a new generation of fans has been birthed thanks to streaming.