Tana Mongeau's MTV Series Won't Be Getting Another Season
Tana Mongeau dropped from MTV series lineup.
Influencer Tana Mongeau pops in and out of headlines for her controversial behavior, romantic dalliances, and entertainment ventures. After rising to fame on YouTube and other social media platforms, she landed her own TV show on MTV in 2019 titled MTV No Filter: Tana Turns 21.
Encouraged by the reception, the network then followed up with MTV No Filter: Tana Mongeau, which aired the last of its seven episodes in March 2020.
But the past year has seen Mongeau entwined in several controversies and falling out of favor with some fans. In addition, MTV just confirmed the fate of her reality series.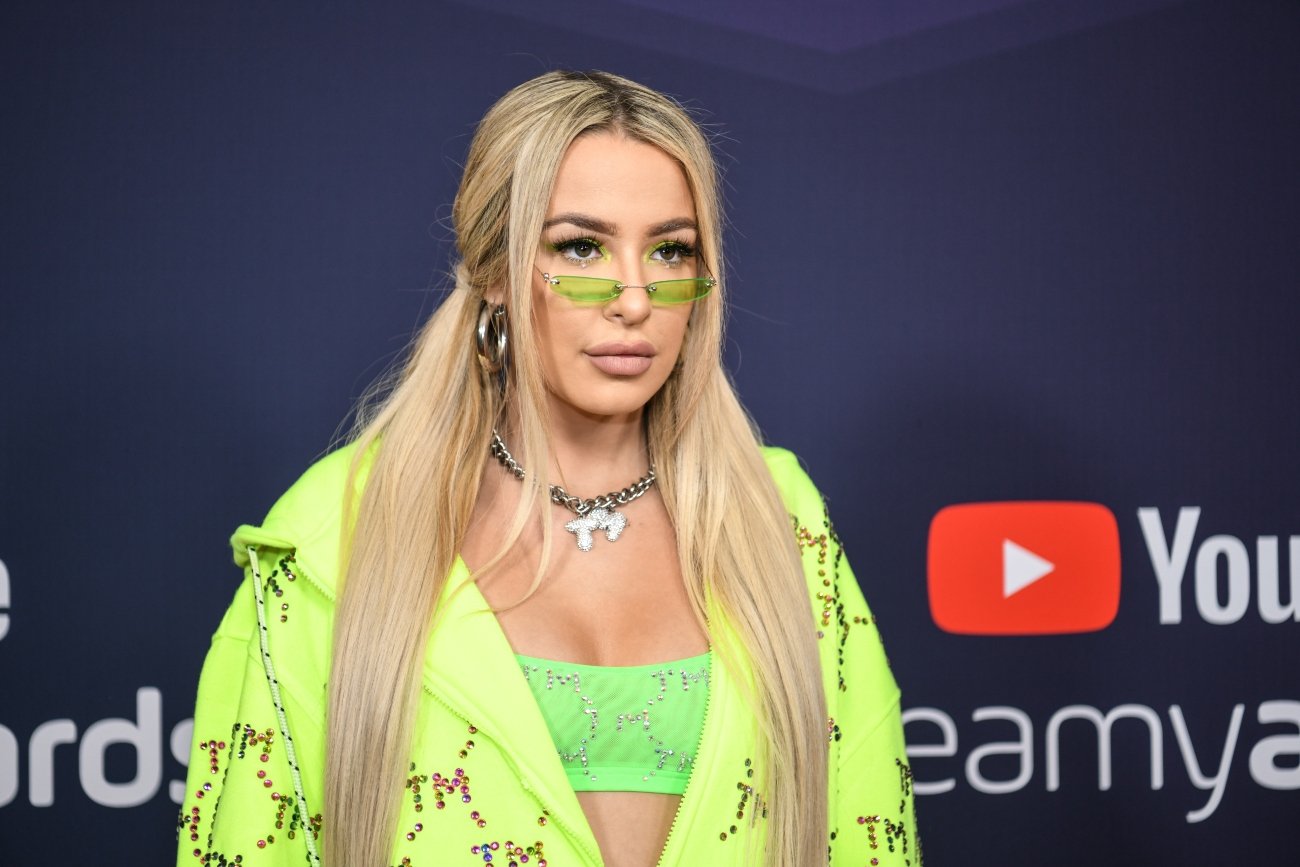 Tana Mongeau blasted over pandemic party
At the tail end of July, Mongeau went viral again after video footage of her and friend Erika Costell hit the internet. What were they doing?
The pair attended a crowded party in California in the midst of the coronavirus pandemic. An Instagram Live video showed them dancing without masks and saying to the camera, "Listen, we don't care!"
Fans believed Mongeau and Costell were speaking about COVID-19, but when the duo apologized later, they implied that they were referring to an old feud. Still, Mongeau's actions angered people on social media and they called her out on Twitter, Instagram, and TikTok.
One commenter tweeted "Purposefully putting yourself and others in danger so you can have fun doesn't make you a badass b*tch, it makes you a f*cking moron @tanamongeau."
Another added "nah, grow the f*ck up @tanamongeau @erikacostell. i don't care what 'drama' this was in regards to, you are STILL partying during a pandemic that has left 149,000 people dead. you are adults. tell your millions of followers this is NOT OK and go f*cking quarantine yourselves."
Mongeau's apology about the party has since been removed from her Instagram account.
Mongeau recently caught flak for problematic past
Mongeau also received backflash after fellow influencers Nessa Briella and Kahlen Barry accused her and her manager Jordan Worona of racist behavior.
In July, Briella released a video titled "Dear Tana" and ran down a list of incidents involving Mongeau. She said Mongeau attempted to paint her as a villainous "angry Black woman" on the internet and behind her back.
Barry also accused Mongeau of gaslighting and making racist comments about Black people. Fans and other influencers pointed to Mongeau's offensive videos and social media comments, prompting her to issue an apology to him with a series of tweets.
Still, fans wanted her to address all the accusations via a live-stream or video.
Season 3 of Mongeau's show a no-go, MTV insists it's unrelated to scandals
According to Insider, MTV will not proceed with a third season of Mongeau's Unfiltered series. Per the outlet, the network stated their decision was made months ago and has nothing to do with Mongeau's recent controversies.
Some episodes didn't sit well with viewers and they criticized Mongeau for her behavior toward healthcare workers, friends, and family members in the series.
A number of YouTube commenters claimed they planned to stop supporting her and the show. Episodes can be found on MTV's YouTube channel.
Insider noted that Teen Mom star Ashley Jones posted and deleted a message on Instagram indicating that Mongeau had been fired from MTV, which they deny. Online, some fans are glad that she's losing access to certain entertainment platforms and want to see her canceled.