Taraji P. Henson Made $40k for Work With Brad Pitt In 'Benjamin Button' – Henson Reveals Who Eventually Paid Her Millions For Her Work
Taraji P. Henson is one of the most in-demand actors thanks to her critically acclaimed portrayal of Cookie Lyon in the FOX musical drama Empire. But Henson paid her dues for nearly 20 years in Hollywood before getting the pay she deserved.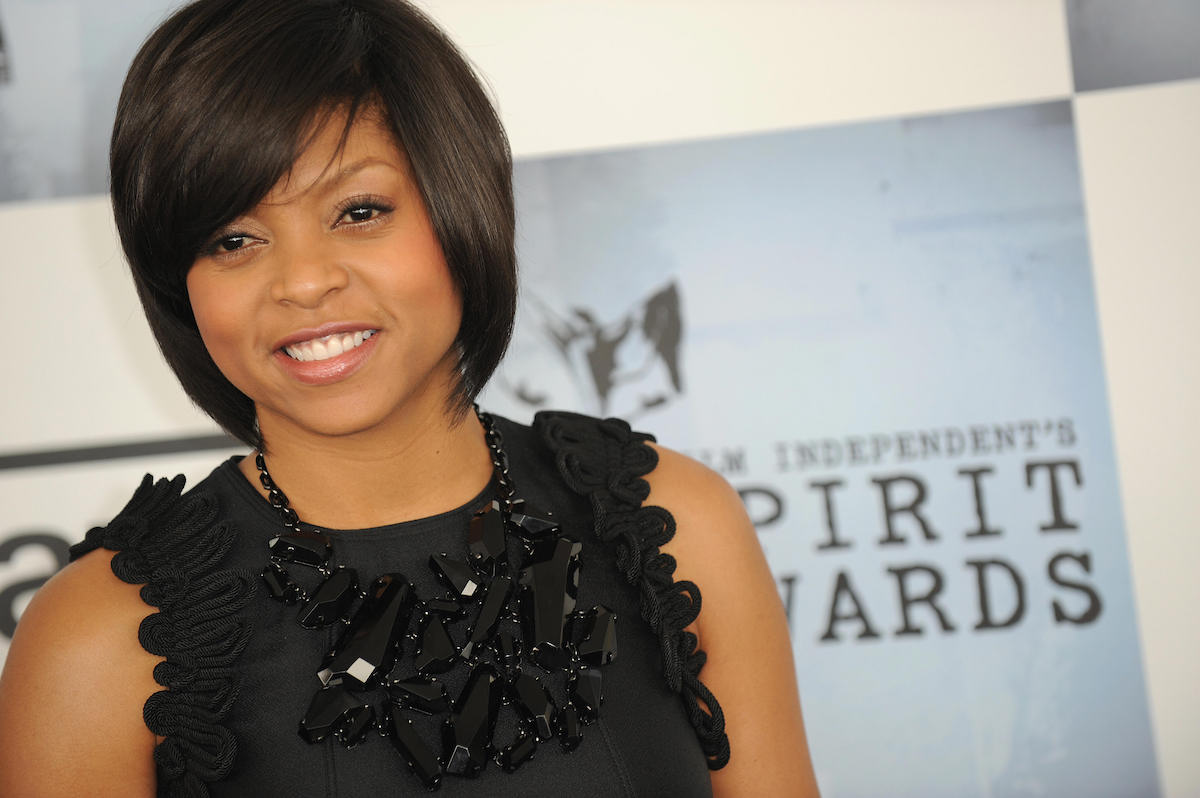 In fact, Henson revealed she took home just $40k for her Oscar-nominated performance in The Curious Case of Benjamin Button. Henson praises Tyler Perry for being the first to pay her what she's worth.
Taraji P. Henson says she made just $40k for 'The Curious Case of Benjamin Button'
Henson starred alongside Brad Pitt and Cate Blanchett in the 2008 film. She played the role of Benjamin's adoptive mother Queenie.
While the film had a budget of $167 million and grossed $335.8 million, Henson made very little for her contribution. In her 2016 memoir Around the Way Girl, Henson claimed that she was responsible for paying for her own travel and lodging expenses during the filming process. The movie was filmed in New Orleans where Henson stayed for three months in a hotel suite.
Related: Why Mahershala Ali Said He Wouldn't Do a Sex Scene for 'Benjamin Button'
She explained in the book that she assumed she'd be paid at least mid to high six figures for her role, but she learned quickly that was not the case. She requested $500,000 but was offered $150,000.
Per Henson, her paycheck equated to just $40,000 after taxes were deducted and she paid her management team. She told Laura Brown of Ladies First that she used the money toward her son's tuition.
"I felt like what I was asking, at that time of my career, was fair to the ticket sales that I would contribute to this big film," Henson recalled of trying to negotiate her salary. "[The studio] wouldn't do it…and then I was gutted."
Taraji P. Henson says Tyler Perry was the first to pay her what she was worth
Henson chose to take the role in Benjamin Button in spite of the minimal pay because of the potential expansion it could provide for her career. Taking the chance paid off and she was nominated for an Oscar.
With the Oscar nomination and working alongside Pitt, Henson believed it was an opportunity to demand higher pay. She was proven wrong. Henson revealed that it was Perry, a Black man in Hollywood, who would give her the first million payday of her career.
Related: Taraji P. Henson Gets a Star on the Hollywood Walk of Fame
Henson starred in Perry's 2009 film adaption of his popular stage play I Can Do Bad All By Myself. She shined as a self-absorbed nightclub singer who learns put others first after being granted custody of her three nieces and nephews.
Per Indie Wire, Henson wrote in her book of Perry, "I'm grateful to Tyler for putting me on the road to being paid my worth. It was he who gave me a fair wage to star in his movie, which ultimately raised my quote — the baseline pay I could negotiate going into subsequent movie deals…It was because of him — not an Oscar nomination — that I never had to take another movie project at the rock bottom of six figures."