Tarek El Moussa Has Hilarious Response to Fan Who Wants to Know If Fiancee Heather Rae Young Is Pregnant
Tarek El Moussa and Heather Rae Young have only been engaged for a couple of weeks, and people are already wondering if the couple is planning on starting a family. But don't expect a pregnancy announcement anytime soon. When someone on Instagram asked the Flip or Flop star if he and his fiancee were expecting, El Moussa had a hilarious comeback to the nosy question.
Tarek El Moussa responds to a fan's question 
RELATED: Christina Anstead Says She 'Couldn't Be Happier' Ex-Husband Tarek El Moussa Is Engaged
On August 9, El Moussa shared a snap of himself and Selling Sunset star Young. The happy pair jetted down to Cabo San Lucas for a quick getaway to celebrate their engagement, he shared, explaining that they were "hanging in a cabana trying to plan a wedding." 
But one fan wondered if the reality TV personalities — who have been dating since July 2019 — were also planning something else. "Are you pregnant??????" the person asked.
El Moussa, who shares two kids with his ex-wife and Flip or Flop co-host Christina Anstead, was quick to shut down any pregnancy rumors. 
"No I just overeat," he jokingly replied.
Heather Rae Young calls herself a 'bonus mom' 
RELATED: Tarek El Moussa's Girlfriend Reveals She Is 'Taught So Much Patience' From His Kids
So far, El Moussa and Young haven't revealed whether they plan to have kids. But the 32-year-old real estate agent has developed a relationship with her fiance's kids from his previous relationship.  
"I call myself their bonus mom because I'm not their stepmom," Young told Fox News in June. "I've never been around children this much. I do worry a lot more. I'm a worrier and I always worry about the kids! I've never felt this sense of worry like making sure they're always OK."
The Netflix star added that she felt "fulfilled" now that El Moussa's children were part of her life, saying it's been an "incredible" experience.
"Every week we get them back from his ex I see changes in them," she said. "Even his son went from not talking very much to full-blown talking and laughing. It's just really cute to see. I've never experienced that."
El Moussa and Young plan to marry next year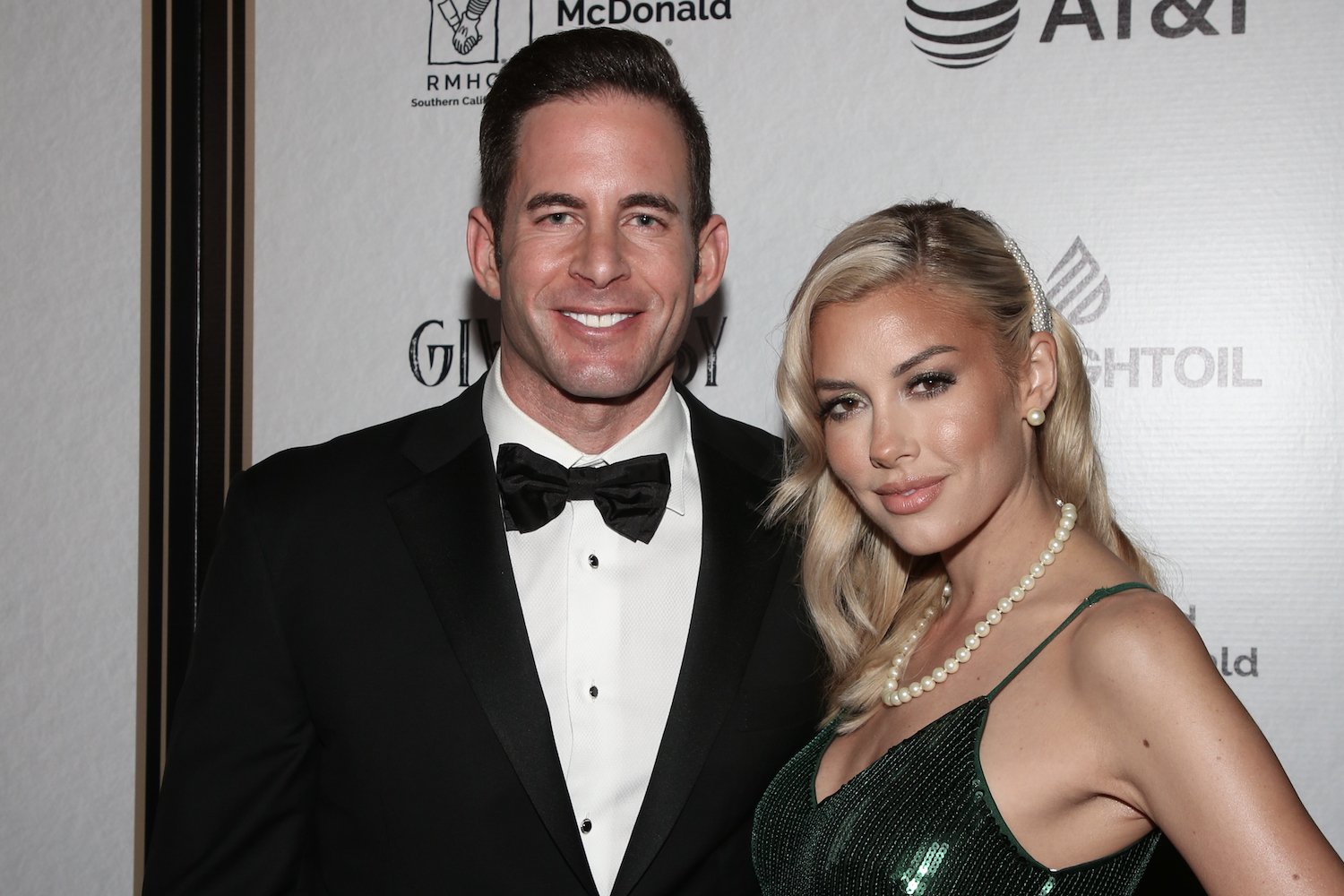 RELATED: 'Selling Sunset' Star Heather Rae Young Says the Hateful Comments She and Boyfriend Tarek El Moussa Receive Are 'Shocking'
As El Moussa shared on Instagram, he and his bride-to-be are currently in the midst of planning their wedding. While the couple has not yet set a date, Young says the event will likely happen sometime in 2021. 
"We're planning within the next year, so that's our plan depending on COVID," she told HollywoodLife. "But we plan on doing it within the next year…we don't know when yet."
Though the details are still up in the air, Young is more than ready to start preparing for her big day.
"I get to plan a wedding!" she shared on an episode of her podcast Flashbacks With Jessica Hall and Heather Rae Young. "It's my turn."
Check out Showbiz Cheat Sheet on Facebook!