Taye Diggs Thought He Disappointed 'Rent' Fans After Divorce From Idina Menzel- 'It Was Easy for People To Root for Us.'
Taye Diggs and Idina Menzel both starred in the Broadway musical Rent in 1996. The actors dated throughout the rest of the 1990s and got married in 2002. During their relationship, the actors juggled their bustling professional lives and the life they shared at home. 
The couple decided to divorce after a decade of marriage. The news stunned many of the pair's supporters.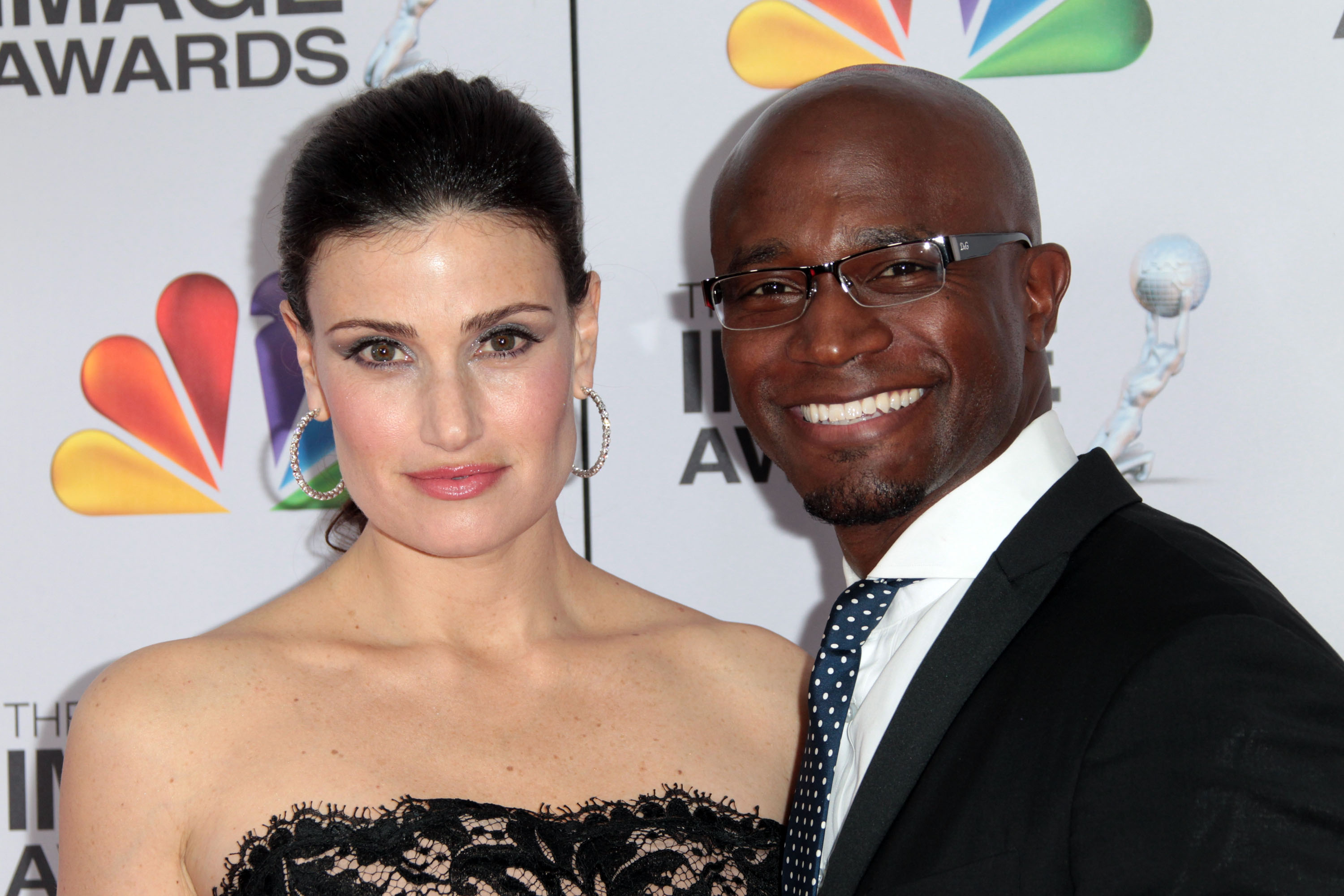 Taye Diggs and Idina Menzel met during 'Rent'
Diggs and Menzel are multitalented actors. Both of them can sing, dance, and act. They've also appeared in movies and TV shows throughout their careers.
Before he became known for movies like Brown Sugar and The Best Man, Diggs worked as a stage actor. While working on Rent, a musical by Jonathan Larson, loosely based on Giacomo Puccini's 1896 opera La Bohème, he met Menzel. Not only did they fall in love during the show, but they also made history together. When Larson unexpectedly died the night of Rent's premiere, Menzel, Diggs, and the rest of the original Broadway cast continued performing. The show soon had celebrity fans like former president Bill Clinton, Spike Lee, and Hamilton creator Lin-Manuel Miranda. 
RELATED: These Celebrities Split Up Right After Their Spouse Got Really Famous
After Rent, Diggs proposed to his longtime girlfriend. They got married on January 11, 2003. During this time, Menzel originated the character Elphaba for the musical Wicked. Her former husband shared with The Drew Barrymore Show that he's proud of his ex's success through the years. He also said he enjoys sharing the memories of Rent with their 11-year-old son, Walker Diggs. 
"Rent is literally the gift that keeps on giving. I met my baby mama there; it was the beginning of my career," he said of the musical. "That's where it all started. "
"Walker's mother, Idina, Idina Menzel, it's been really great," he continued. "I love the fact that I was there at the beginning. She made history in that show and continues to make history with her singing and whatnot, and to know that I was right there, I love sharing that with my son."
Diggs and Menzel ended their marriage in December 2014
Throughout their 10-year marriage, Menzel's career continued to thrive. She starred on Wicked from 2003 to 2006. Wicked earned her a Tony Award for Lead Actress in a Musical. In 2014, she starred in Disney's Frozen as Elsa. That same year, she and Diggs announced their divorce. 
RELATED: What Idina Menzel Does When Even She Can't Hit Those 'Frozen 2' High Notes
In an interview with Redbook, the How Stella Got Her Groove Back star shared that he worried about Rent fans when he and Menzel broke up. He said that their relationship had a significant meaning to those who followed their careers. 
"I'd be lying if I said there weren't times when I thought, 'Oh, man, people are going to trip out [if we split].' Maybe they thought it was cute that we met in Rent," he said. "There weren't a lot of couples like us in the theater community – and I know there aren't a lot of performers as talented as she is … and then you have the whole mixed [race] thing. It was easy for people to root for us." 
They've both moved on
After their divorce, Menzel and Diggs vowed to make their son their main priority. When they initially split up, the All American star said that the couple were on "different coasts" but wanted to keep Walker's life as normal as possible. 

RELATED: Idina Menzel Reveals the First Song She Sang with Kristen Bell Before 'Frozen'
In 2017, the Disney star announced on Instagram that she secretly married another Rent co-star, Aaron Lohr. Diggs moved on to Selling Sunset star Amanza Smith after the divorce, per E! News. The couple split in 2018 but remain friends.