Taylor Lautner Squashed Rumors That He'd Never Go Shirtless for a Role Again After 'Twilight'
The Adventures of Sharkboy and Lavagirl star, Taylor Lautner, may have started his career at nine, but when he joined the Twilight cast at 15 years old, he exploded into superstardom. Suddenly, the actor's face was plastered all over billboards and he had millions of fans who were deeply invested in his everyday life. His portrayal of Jacob Black in Twilight, New Moon, Eclipse, Breaking Dawn – Part 1, and Breaking Dawn – Part 2 made him a household name. But the role also required Lautner to step out of his comfort zone.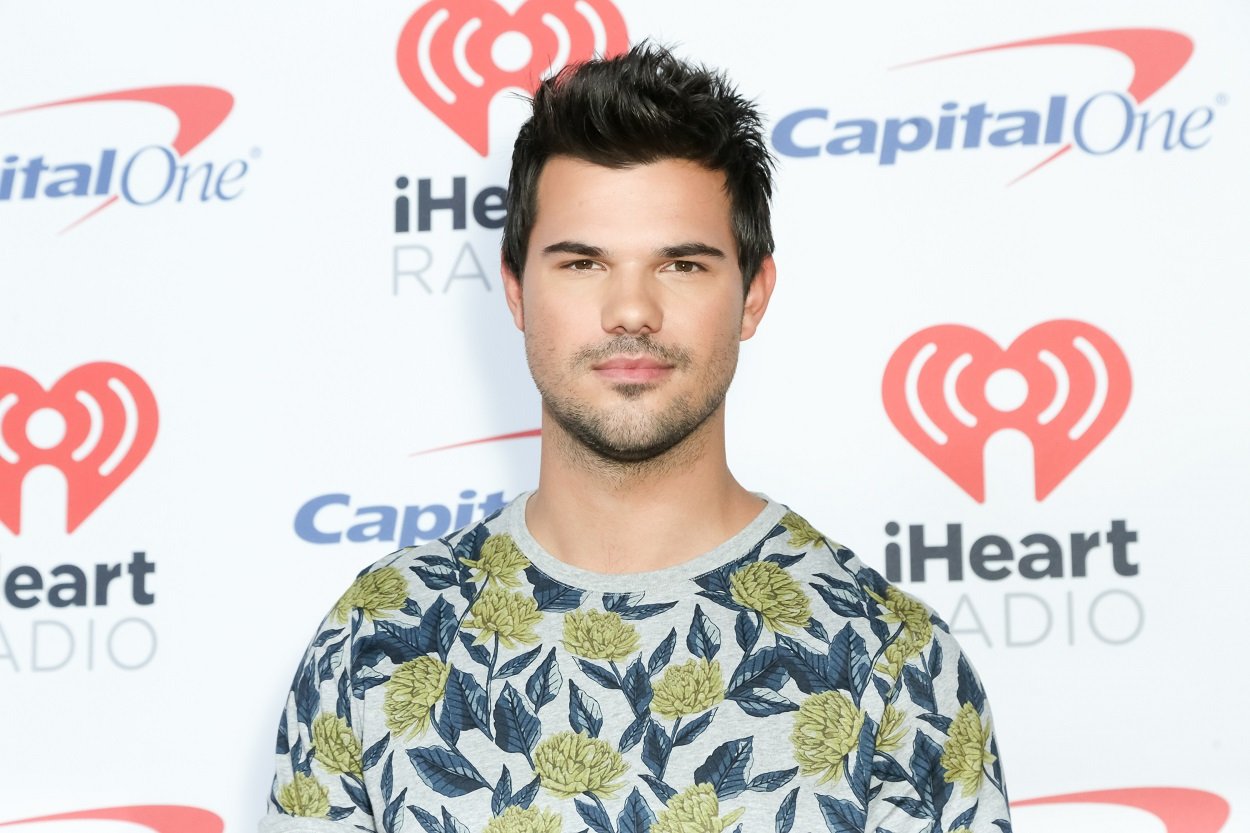 Lautner and the rest of the Twilight cast have been very candid about the fact that they had no idea how popular the movies would become when they initially signed on. What originally felt like a small indie flick quickly transformed into a massive international franchise that was grossing hundreds of millions of dollars. Lautner was actually the youngest person in the Twilight cast and was completely blown away by fans' reactions to the film.
Taylor Lautner nearly got replaced in the 'Twilight' movies
Of course, Lautner's place in the cast of The Twilight Saga wasn't always super secure. Since his character, Jacob, goes through an intense physical transformation in New Moon, Lautner had to do so as well to avoid being recast. But, Lautner adopted an intense diet and packed on 30 pounds of muscle in order to achieve the physique that the role required.
RELATED: 'Twilight': Even Taylor Lautner Struggled With Jacob and Renesmee's Relationship; 'I Was So Confused'
Of course, Lautner had to do more than just achieve the physique. The role also required him to showcase his muscles. As Jacob is part werewolf, he is often featured sans shirt to avoid tearing his clothing when he transforms into a wolf. Furthermore, werewolves run quite a few degrees hotter than humans, so Jacob was often shown wearing far less clothing than the other characters.
'The Adventures of Sharkboy and Lavagirl' star didn't enjoy being shirtless all the time
Lautner hasn't been shy about the fact that constantly being shirtless was uncomfortable at times. For a great number of his scenes, he was often the only shirtless actor, which he found particularly embarrassing. Furthermore, as the Twilight movies were typically filmed in areas with less than ideal weather conditions, Lautner found it challenging to be shirtless in such cold, wet, weather.
It was pretty well-known that Lautner wasn't in love with being shirtless no matter how much fans enjoyed it. In fact, many news outlets reported that Lautner was adamant that he would never go shirtless again after he finished filming the Twilight movies. But, in an interview with Collider, the actor completely squashed that rumor.
Would Lautner be willing to go shirtless for a role now?
"One thing that I have heard recently which is not true, I didn't say it, is that I believe I was quote saying 'I will never take my shirt off for a movie again.' I didn't say that," Lautner declared. "If I have to, if the character requires it, I will. Who knows in ten years I might do that. And like I said earlier, if the character requires me to lose forty pounds, I'll do it. It's just what the character requires." Clearly, Lautner has proven that he'll go to great lengths to land a role. We're sure his fans are chomping at the bit to see what his next acting venture he takes on next.