'How the Grinch Stole Christmas': Taylor Momsen Says Filming This 1 Scene 'Was a Huge Turning Point' in Her Life
How The Grinch Stole Christmas is one the best Christmas movies out there. The film turns 20 years old this year, and in honor of its anniversary, Cindy Lou Who actress Taylor Momsen gave a rare interview about what it was like to work on the film.
Momsen was 7 years old when she worked on the movie. Now 27 and the lead singer of rock band The Pretty Reckless, the star revealed in her interview that one specific scene in the movie changed her career forever, and not for the reason you may think.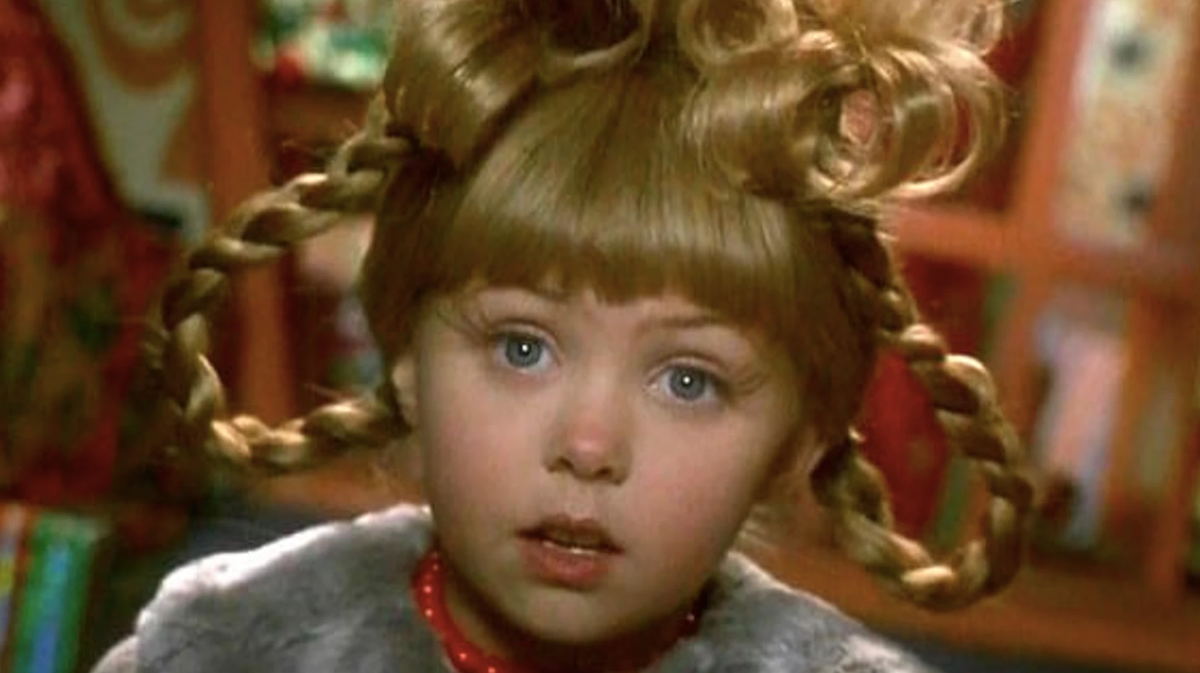 Taylor Momsen played Cindy Lou Who in 'How The Grinch Stole Christmas'
Momsen hasn't done much acting, but when she has, the projects have gone on to become pop culture classics. She co-starred alongside Jim Carrey in the Dr. Seuss classic when she was 7, then she started working on Gossip Girl when she was 12.
Fans of the CW series will remember Momsen left the show after season 4, then briefly returned for the series finale. Rumors at the time hinted at a feud between Momsen and Leighton Meester over their respective music careers. Another reported source close to the show told Hollywood Life in 2011 that Momsen was written off because of alleged "unreliable and erratic behavior."
In truth, the actress just wanted to focus on her music. She told The Daily Beast in 2014, "When I got to a place where I realized I was in control of my own life, and had found the right band, and everything was coming to fruition, it wasn't even a question: I was going to quit my day job. I came to set every day with a f*ckin' guitar."
That day job being Gossip Girl. Momsen knew making music was what she really wanted to do with her life, so she quit the show to prioritize The Pretty Reckless. The band is about to release its fourth studio album, so she clearly made the right choice for her.
And as she revealed in her Dec. 11 interview with Today, working on How The Grinch Stole Christmas sparked her love of music.
Taylor Momsen recorded 'Where Are You Christmas?' for 'How the Grinch Stole Christmas'
One of the most heartwarming scenes in the Ron Howard-directed film is when Cindy Lou Who sings "Where are you Christmas?" It's all about the little Who trying to find a deeper meaning about the holiday. Momsen told Today that recording that song for the movie had a huge impact on her young self.
"The thing that I remember the most that probably resonated with me to this day as an adult was the first time that I went into a recording studio and got to work with the amazing James Horner," she said. (Horner was the decorated composer who scored The Grinch along with Titanic, Star Trek, Avatar, and more.)
"I'll never forget walking into this beautiful studio, with this immaculate console in front of me, and putting headphones on and singing into a microphone for the first time, singing 'Where Are You Christmas,'" Momsen continued. "That was such an impactful moment in my life because it made me go, 'I wanna make music for the rest of my life. I love being in a recording studio. I love being behind a microphone. And I love everything about it.' It was a huge turning point and put me into the mindset to be where I am now. I'm gonna make music for the rest of my life."
Momsen also considers the scene where she actually performs the Christmas song as her first music video.
"I'm in my bedroom singing 'Where Are You Christmas' with the flashlight," she said. "I mean, essentially, that was my first music video. So I always get a kick out of that. And I remember thinking that was a really fun scene to film."
Just like Cindy Lou Who sparked a love of Christmas into the Grinch's two-sizes too small heart, How the Grinch Stole Christmas sparked a love of music in Taylor Momsen.