'How the Grinch Stole Christmas': Taylor Momsen Says Jim Carrey Was 'So Concerned' for Her on Set
Jim Carrey was the best Grinch. There, I said it! 2000's How the Grinch Stole Christmas is a classic Christmas movie thanks to Carrey's classic comedy chops, but also because of his vulnerability. The actor's portrayal of the Dr. Seuss character revealed him to be a deeply hurt, lonely person who really just needed some compassion.
Taylor Momsen's Cindy Lou Who helped bring his true nature to the forefront. And in a recent interview, the actress shared what it was like to work with Carrey when she was just 7 years old.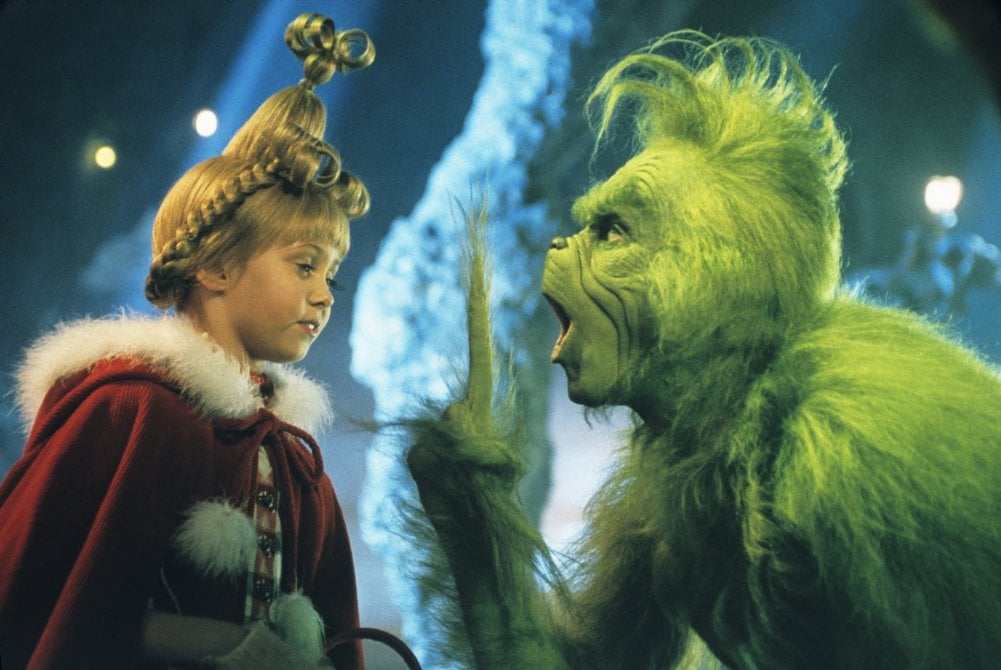 Jim Carrey, Benedict Cumberbatch, and Matthew Morrison have all played the Grinch
The story of the Grinch has been told many times in movies and TV. There's the original Dr. Seuss cartoon, then there's Carrey's interpretation, which was directed by Ron Howard. In 2018, the production company that made Despicable Me and Minions took on the classic tale with Benedict Cumberbatch providing the Grinch's voice. And Glee alum Matthew Morrison played the Grinch Dr. Seuss' The Grinch Musical live on NBC on Dec. 9.
While there's lots of debate over which version of the Grinch is best between the original cartoon, the 2000 live-action, and the 2018 animated film, Carrey's performance is still one of his most memorable. And both the 2000 and 2018 films frequent the Top 10 list on Netflix every December.
Taylor Momsen says Jim Carrey was 'kind' and 'methodical' during filming
The film turns 20 this year, and in a rare interview, Momsen spoke with Today to commemorate its anniversary. In the interview, the Gossip Girl alum shared why she thinks the movie has such staying power.
"I think that people love The Grinch just simply because the core of the story is so sweet and it's so heartwarming and it has such a good message," she said. "That no matter what age touches your heart, I think that that's an amazing thing to be a part of. "
"The fact that it comes back around every year—I think it's something to look forward to," she continued. "And I think it just kinda brings happiness and joy to anyone who watches it."
The 27-year-old star also reflected on her memories of working with the Ace Ventura alum. Momsen was just 7 years old during filming her big screen debut, and it could have been an overwhelming experience. But she says it "was a turning point" of her life, as it sparked her love of music (she's now the lead singer of rock band The Pretty Reckless), and that she feels "blessed" to have been part of the star-studded Grinch cast.
In regards to her green co-star, Momsen said he made her feel very comfortable on set.
"I just remember him being so kind, so concerned, but so methodical with what he was doing," she said of Carrey. "Even at that young of an age, I remember watching him and going, 'I'm watching an artist right now at work.'"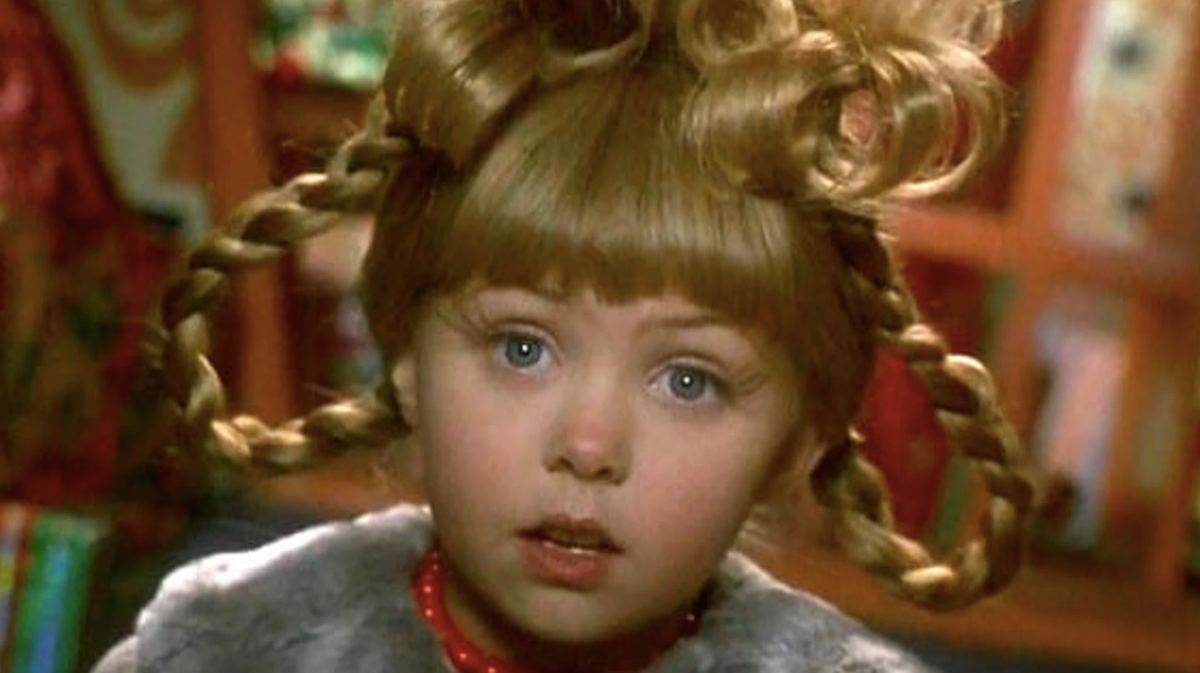 Jim Carrey worked with a CIA torture expert for 'The Grinch'
Part of that work was learning tricks of the trade from a CIA torture expert. Yes, Carrey actually worked with a torture expert while preparing to play the iconic Dr. Seuss character.
As he revealed on The Graham Norton Show in 2014, getting into his full Grinch makeup and costume took 8.5 hours. It was such a grueling process, he nearly quit. But the film hired "a gentleman who is trained to teach CIA operatives how to endure torture," who taught Carrey to cope with panic by watching TV, as well as "have someone you know come up and smack you in the head, punch yourself in the leg, or smoke."
He ended up taking that smoking tip, resorting to smoking cigarettes via a cigarette holder while getting into his Grinch makeup. He told the host it was all for director Howard though, whom he didn't want to disappoint, and of course, for the kids who would grow up watching the movie.