Taylor Sheridan Was So Insulted By the Suits Behind 'Sons of Anarchy' He Made a Decision That Would Change His Life Forever
Taylor Sheridan is currently one of the hottest creators in Hollywood, thanks to the success of Yellowstone. But before he wrote and directed the most-watched drama on television — and started expanding his TV universe — Sheridan worked as a struggling actor for two decades. Here's the story of what prompted Sheridan to make the life-changing decision to move behind the camera.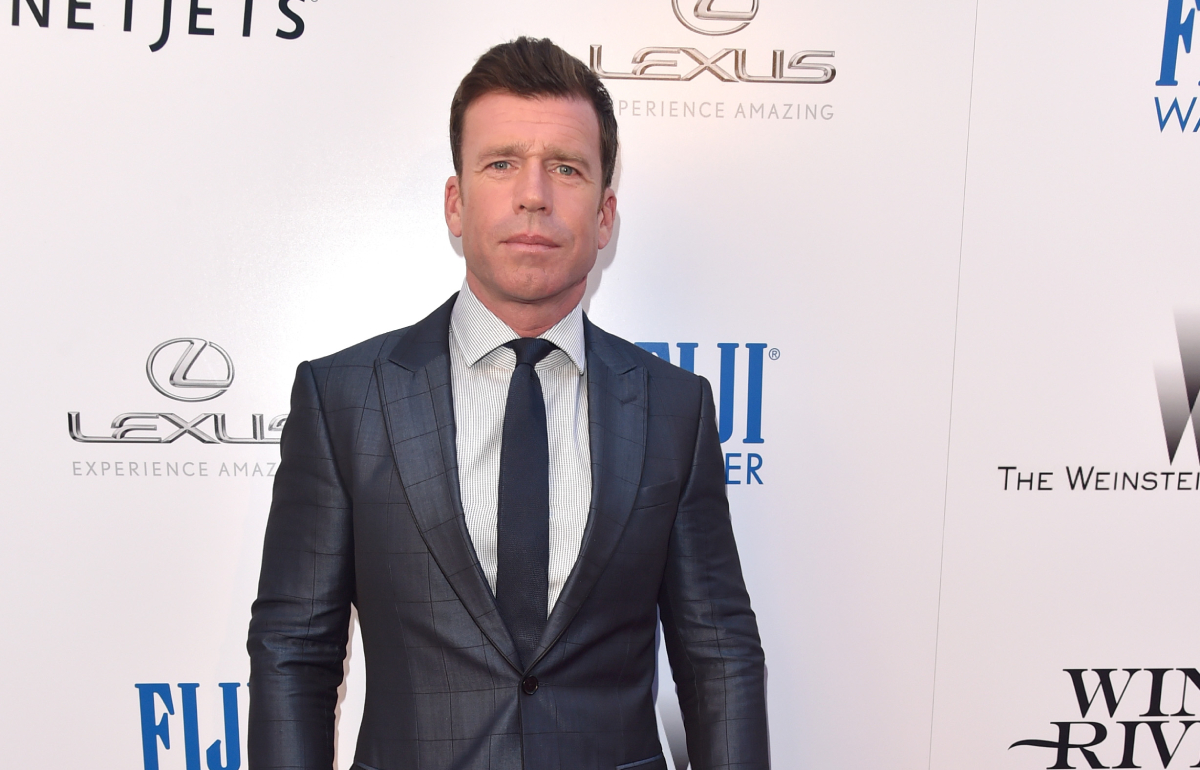 Taylor Sheridan abruptly left 'Sons of Anarchy' in season 3
Sheridan's acting career began in the early 1990s with a number of auditions that rarely resulted in him being cast. One of his earliest was for the role of Wooderson in Richard Linklater's Dazed and Confused — a character that launched Matthew McConaughey's career. It was also a film that starred Yellowstone stalwart Cole Hauser (Rip Wheeler).
From 1995 to 2005, Sheridan occasionally landed small one-off roles on TV shows like Walker, Texas Ranger, Dr. Quinn, Medicine Woman, Party of Five, NYPD Blue, and CSI. In 2005, he was cast in his first recurring role — Danny Boyd on Veronica Mars. Then, in 2008 he landed his biggest part to date — Deputy David Hale on Sons of Anarchy.
But after appearing in 21 episodes over the first three seasons, Sheridan abruptly left the series and his character was killed off.
"I've always said Hollywood will tell you what you're supposed to be doing, if you will listen," Sheridan told Deadline.
The suits behind 'Sons of Anarchy' insulted him so much that he quit the show
The Texas native explained that Hollywood was telling him that a career in front of the camera wasn't going to happen. He says the Sons of Anarchy execs were offering him what he thought was "a very unfair wage."
"It was less than virtually every other person on the show, and not enough for me to quit my second job. So, the business affairs attorney, who I won't name, here's what he told my attorney who said, look, there's kids on the Cartoon Network making more than you're offering this guy," Sheridan recalled.
"The guy goes, 'I know and you're right that he probably deserves to make more, but we're not going to pay him more because guess what, he's not worth more. That's what he's worth. There's 50 of him. He is 11 on the call sheet. That's what that guy is, and that's all he's ever going to be.' And that's really when I quit. It wasn't so much over money. It was so much more that that's how the business saw me."
Hollywood told Taylor Sheridan that he was supposed to be behind the camera
Sheridan says that he "decided right there" that he didn't want to be number 11 on the call sheet for the rest of his life. And he realized that nobody "wants to watch me do anything on television for an hour because the business told me they don't." Instead, Hollywood told Sheridan that he was supposed to be the storyteller behind the camera.
As soon as Sheridan decided to quit acting cold turkey, he went straight to his laptop and started writing. Within just a couple of years, his scripts were made into feature films Sicario, Wind River, and the Oscar-nominated Hell or High Water.
That success led to his deal with Paramount to make Yellowstone, and the rest — as they say — is history. Now, the only time Sheridan — who writes and directs every episode — gets in front of the camera is when it's absolutely necessary.
"The only reason I am in front of the camera playing [the horse trainer] Travis is because I grew up on a ranch, riding horses. There's just not another actor out there who can do those things on a horse," Sheridan explained.
Sons of Anarchy is now playing on Hulu. Yellowstone seasons 1 through 4 are available on Peacock. Sheridan's other series 1883 and Mayor of Kingstown are on Paramount+.
RELATED: 'Yellowstone' Prequel '1932': Taylor Sheridan Just Added 2 of the Biggest Stars in the World to Lead the '1883' Sequel