Taylor Swift Will Appear in New Romantic Crime Drama 'Amsterdam' Alongside Christian Bale and Margot Robbie 
Taylor Swift adds yet another cameo film role to her IMDb page with 'Amsterdam.' This could be her most-acclaimed movie yet.
Taylor Swift is one of the biggest pop stars in the world, selling millions of records and performing in sold-out stadiums. But she's also dabbled in acting from time to time. Now, the singer will appear in a new movie from controversial director David O. Russell.
Taylor Swift appears in a David O. Russell film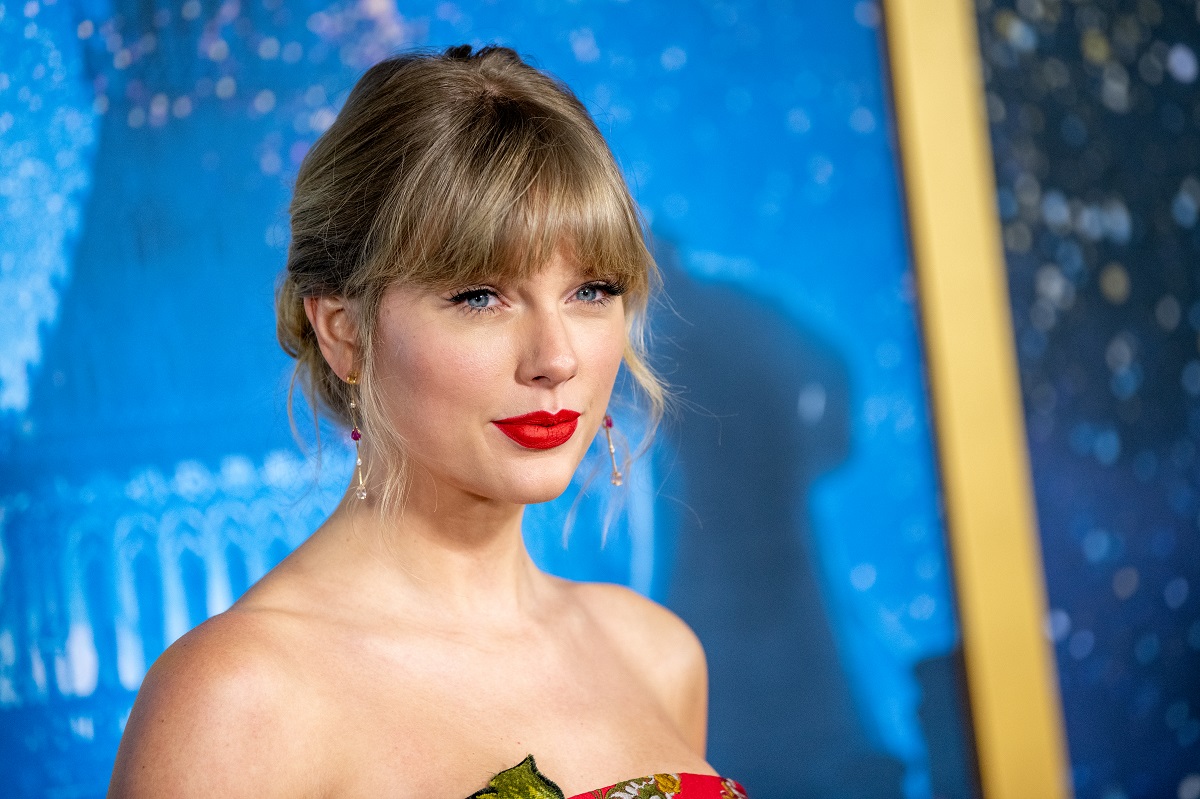 In April 2022, attendees of CinemaCon took in some early footage of the movie, titled Amsterdam. As detailed by Entertainment Weekly, the clip shows Taylor Swift at a funeral, decked out in period garb. She cries over the body while co-star Chris Rock looks on. 
"You have a dead white man in a box. It's not even a coffin, it doesn't even have a top on," Rock says as Swift sobs. "Who do you think is going to get in trouble? The Black man."
Amsterdam will tell the story of three friends, played by Christian Bale, Margot Robbie, and John David Washington. The trio find themselves at the center of a secret plot. And, according to a title card shown in the footage, "A lot of this actually happened."
Bale, Robbie, Washington, Swift, and Rock will join Rami Malek, Timothy Olyphant, and Mike Myers. The movie is set to hit theaters in November 2022.
A look at Taylor Swift's acting career
This is not Swift's first time on the big screen. However, like this role, she typically appears in smaller cameos. She last portrayed Grizzabella in 2019's maligned musical adaptation Cats due to her love of the animals. Previously, she appeared in the romantic comedy Valentine's Day and voiced a character in the animated movie The Lorax. 
Swift had a few small-screen roles early on. The pop star appeared in episodes of two popular yet entirely different shows: CSI: Crime Scene Investigation and New Girl. 
While this is Swift's first acting role in a festival flick, it's not her first movie to premiere at one. In January 2020, the documentary Taylor Swift: Miss Americana opened at Sundance. The film looks at the acclaimed songwriter's career, specifically focusing on the more difficult periods in her life.
Taylor Swift is discerning with the movies she takes on
The singer has always been interested in acting. Swift performed in various musicals as a child. She even traveled to New York to take singing and acting lessons when she was young. But these days, it takes a lot for her to join a project. 
"If I got a script that I thought was OK and a character that I kind of liked and could pull off but wasn't obsessed with, that would be unfair to someone else who might be obsessed with that character," she told the Philippines Daily Inquirer in 2012. 
Swift added, "So if I do a movie, you will know I cannot think of anything other than that character. I'm such a fan of great writing and great storytelling. I'm looking for great, powerful writing behind whatever cast is surrounding it, whatever director is steering it—that would all be peripheral to the fact that the story is brilliant and has to be told."
While Swift has already proven herself as a force to be reckoned with in the musical world, her latest role in Amsterdam might be the one to help her conquer Hollywood next. 
RELATED: Taylor Swift Wanted to Make a Cameo in the 'Twilight' Movies