Taylor Swift Based This 'evermore' Song on an Obsession of Hers
Taylor Swift fans are having themselves a day. With her ninth studio album release evermore, Swift's fans have already started diving into the deeper meanings and connections regarding the songs on the album. One song that stands out to many is "no body, no crime." Fans have their thoughts, but Swift's unique obsession inspired the song.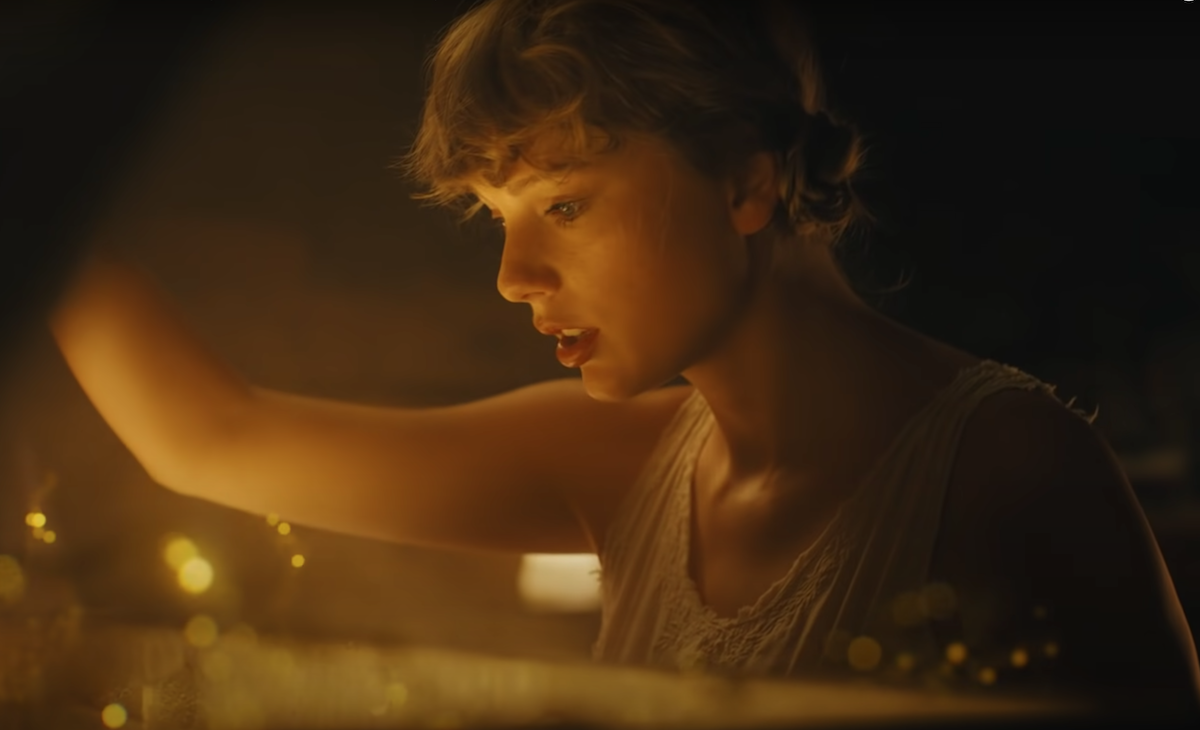 'folklore's sister album 'evermore' is here
Once again, Swift surprised her fans with another album release. Swift's evermore came out on Dec. 11, 2020 and is said to be the "sister record" to her July 2020 release folklore. 
"To put it plainly, we just couldn't stop writing songs," Swift explained on Twitter. "To try and put it more poetically, it feels like we were standing on the edge of the folklorian woods and had a choice: to turn and go back or to travel further into the forest of this music. We chose to wander deeper in."
This is a first for Swift, who's albums are typically stand-alone works that are treated as "one-off eras." 
Taylor Swift collaborated with HAIM on 'no body, no crime'
Swift's track with HAIM is a standout song for many fans on evermore. The song opens with the wailing sounds of sirens, instantly inciting panic. The song tells the story a woman, Este, who believes her husband hasn't been faithful. 
Este's been losin' sleep,
Her husband's actin' different and it smells like infidelity.
She says, 'That ain't my merlot on his mouth.
That ain't my jewelry on our joint account.'
RELATED: Taylor Swift Wrote This 'folklore' Song for Her Fans
Seeing her friend hurt, the narrator takes it upon herself to enact revenge. 
Good thing my daddy made me get a boating license when I was fifteen.
And I've cleaned enough houses to know how to cover up a scene.

No, no body, no crime.
But I ain't lettin' up until the day I die.
In an explanation of evermore on Twitter, Swift mentioned how some of the album's songs deal with "The 'unhappily ever after' anthology of marriages gone bad that includes infidelity, ambivalent toleration, and even murder." 
That sounds just like Este's journey. But Swift also talked about the real inspiration behind "no body, no crime." Ironically, it has to do with an obsession of Swift's. 
'no body, no crime' is about Taylor Swift's obsession with true crime
"I wrote 'No body, no crime by myself," Swift explained to a fan the night of evermore's release. "It was inspired by my obsession with true crime podcasts [and] documentaries and I used one of my best friends' names as the main character." 
Is Taylor Swift's song 'no body, no crime' based on a true story?
As Swift's fans are wont to do, some have spotted connections between "no body, no crime," "dorothea," and "marjorie." 
On the other hand, some fans think the song might be based in fact. The Guardian reported a 4-year-old girl, Marjorie West, to have gone missing from a "small town" in Pennsylvania in 1938. Ironically, Marjorie had an older sister — Dorothea. Did the true-crime-obsessed Swift, who happens to be from Pennsylvania, hear of this story and get inspired? 
In her letter to fans, Swift explicitly said "marjorie" is about her grandmother and "dorothea" tells the story of a girl who left her small town to chase her dreams. Still, that hasn't prevented fans from tying "marjorie" to "no body, no crime."