Taylor Swift's Busy 2021 Includes Many Releases, but Fans Lament 1 Missing Release
Taylor Swift has had a pretty productive quarantine. Over the course of 2020 and into 2021, the artist has released a bevy of new music with even more to come over the year. While all the Swifties out there have plenty to enjoy because of this, many can't help but notice that there's something missing among her latest releases.
2021 has already had a ton of Tayor Swift releases and announcements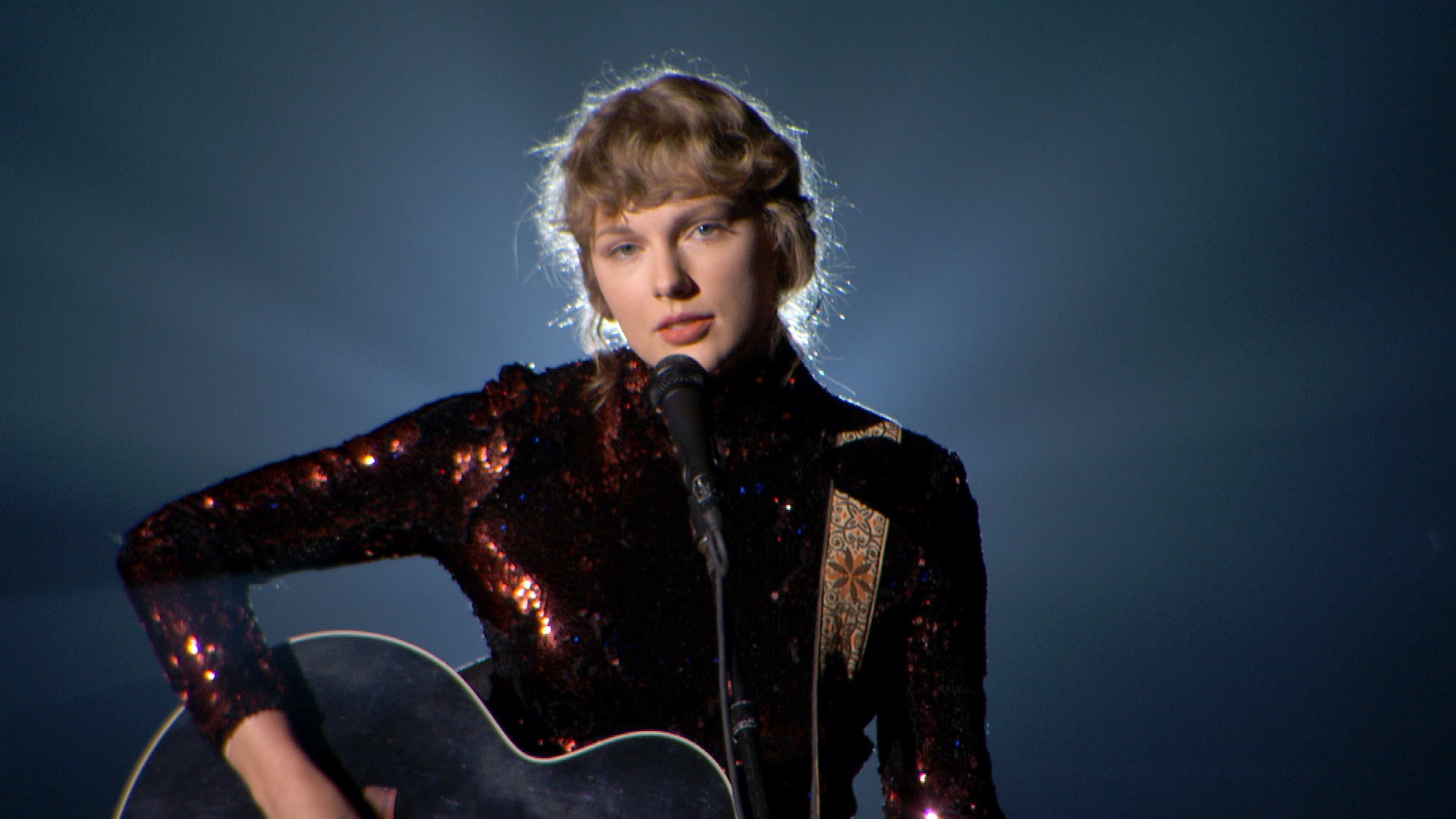 While most of us were stuck inside doing nothing, Swift was recording a duo of albums throughout 2020. The first of these, Folklore, dropped in July, winning multiple awards and breaking a World Record. In December of the same year, she also released Evermore to similar acclaim.
On screen, Swift produced the documentary about her life titled Miss Americana, which came out in January. In February, she released the music video for the song "The Man", with the City of Love concert film following in May. In November ahead of Evermore's release, she then premiered Folklore: The Long Pond Studio Sessions, which documented the making of for the Folklore album.
In 2021, Swift is beginning a huge undertaking by re-recording her six earliest albums following a rights dispute. The first one of these was Fearless, with Red to follow later in the year.
There's one big thing missing from all of these new releases
Despite all of the new content that's come out this year, there's one surprising thing missing so far – music videos. Swift's only official music video in 2021 came out for "The Best Day (Taylor's Version)" and featured home videos. Other releases on her YouTube channel for her re-recorded music only have lyric videos. If this keeps up for all of 2021 (as the Taylor Swift Facts Twitter account reminds us), it would be the first time since 2008 that the artist hasn't made a new video throughout the course of a whole year, in addition to being the longest period between releases.
So far, there hasn't been a comment or explanation by anyone official to explain this. COVID precautions might have played a role in this, as figuring out how to safely make things like music videos has been a challenge for artists all over the world since last year. Then again, maybe she just doesn't feel like doing it. Until more information comes out, we can only speculate.
Taylor Swift rumors are circulating about a huge new release to come
While music videos are currently a no show, fans are still hopeful for something else in the coming months. Rumors abound about Swift recording a tenth studio album. For one thing, Swift recently joined the app TikTok, her first ever video coming with a description that cryptically teased, "Lots going on at the moment." She went on to mention both the account itself and her re-release of the album Red, but we're not sure just two things would really qualify as "lots" to most people.
That said, there's little more than this to go on at the moment. The rumors started initially because of a hidden "woodvale" on the cover of Folklore, which fans took to be a code for the supposedly upcoming album. However, Swift has so far said that this was just an accident, setting the record straight in a Jimmy Kimmel interview last year. While this could be some elaborate reverse-psychology scheme, we can't really know until something substantial gets announced.
RELATED: Taylor Swift's Cat, Olivia Benson, Is One of the World's Richest Pets and It's All Because of These Ads