Taylor Swift Celebrates Her Song 'August' and Some Fans Think New Music Is Coming
Taylor Swift released her critically-acclaimed album folklore on July 24, 2020. The singer-songwriter recently celebrated the one-year anniversary of the album on social media. "Cardigan" served as the lead single for the album. While the song "August" was never a single on folklore, it became a favorite among Swift's fans. On Aug. 1, Swift tweeted in celebration of the song "August," leading some fans to speculate that the tweet is a clue about new music.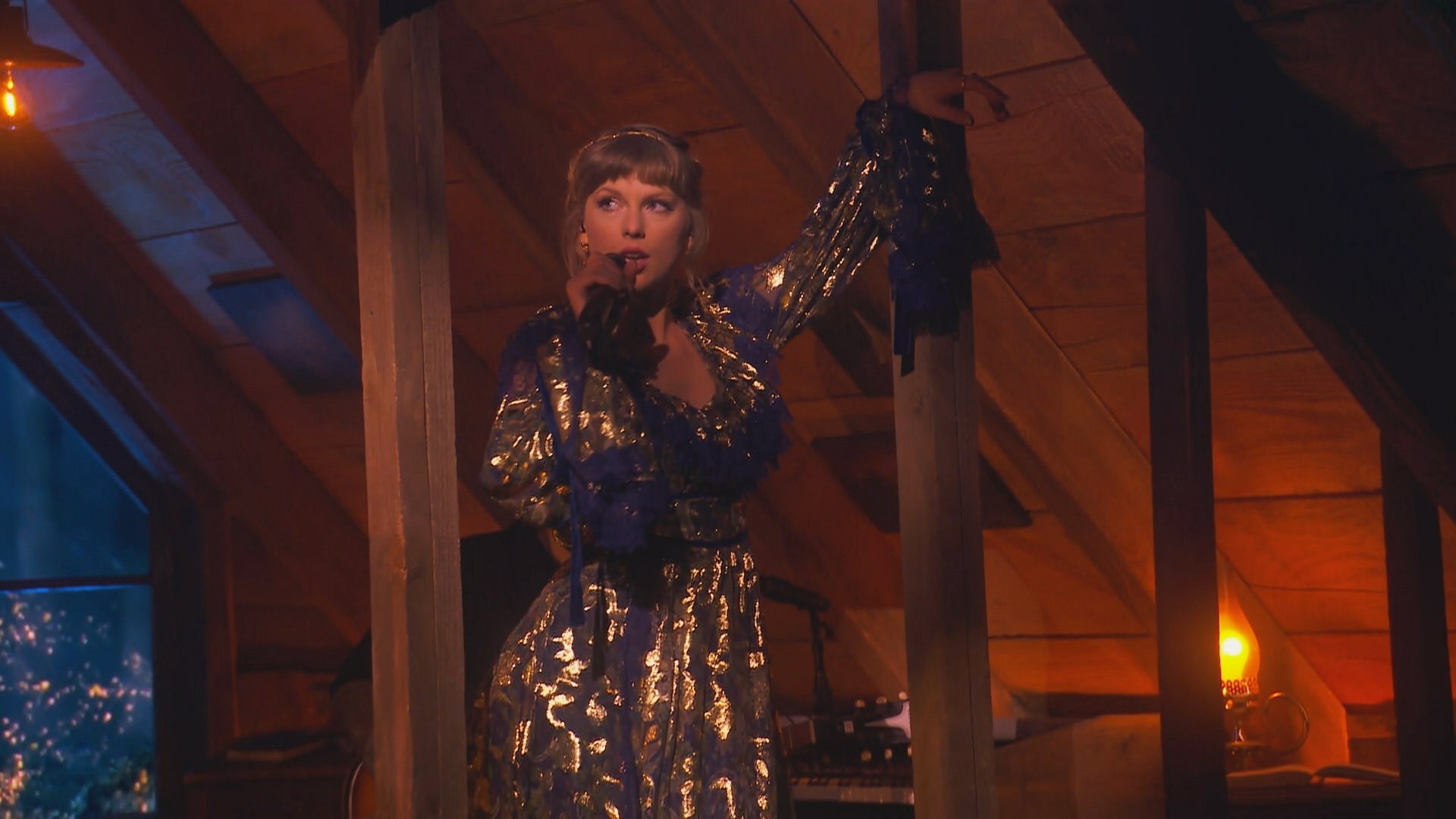 Taylor Swift tweeted about 'August'
"August" was written by Swift and Jack Antonoff. It was produced by Swift, Antonoff, and Joe Alwyn. The song is one of three songs on folklore that depicts a fictional love triangle.
In "Cardigan," Swift sings as a character named Betty who is thinking back on her relationship with James. "August" is told from the perspective of a girl with who James cheated on Betty. In "Betty," Swift sings from James' perspective as he apologizes to Betty for cheating on her with the girl in "August."
Out of the three songs, "August" became a favorite of fans, particularly for its relatability about losing a relationship and the grief and optimism it portrays.
On Aug. 1, Swift tweeted, "It's august" with a smiling emoji.
Antonoff, the track's co-writer, also celebrated the song on social media, tweeting, "also, august."
RELATED: How Did Taylor Swift Celebrate the Anniversary of 'Folklore'?
Fans speculated about Taylor Swift's tweet
Swift is known for dropping clues about future releases on social media, and sometimes her biggest hints are hidden in plain sight. Because of this, some fans cannot assume that Swift's tweet is only celebrating "August." After Swift tweeted, some fans wondered if Swift will drop something new in August.
"Is it pathetic that my first thought was 'but what does it MEAN,'" one fan wrote on Reddit.
"Lmao I am all for her doing random tweets but given that her Twitter has been all promotional tweets and that Jack also tweeted the same… It's difficult to not read this as some form of cryptic message. (Or they both just really like august.. which you know, is also true). But yes Taylor, it is indeed August. I notice. I listened to august also," wrote a Reddit user.
One fan speculated on Reddit, "I imagined 'It's august' is an answer and the question could be something like 'When will you release the first single from Red (Taylor's Version)???'"
Another fan wrote on Reddit, "I've hopped off the clown train since she announced RED TV but here I go again! Honking my horn, hoping for a August music video!!!"
RELATED: 'Folklore' Anniversary: The Most Popular Songs From Taylor Swift's First 2020 Album
What could Taylor Swift's tweet mean?
Based on Swift's past history with Easter eggs, there are three possible outcomes regarding Swift's tweet. The first guess is that Swift and Antonoff simply like the song out of all the tracks they made on folklore. Based on the fact Swift, Antonoff, and Aaron Dessner performed "August" at the 2021 Grammy Awards, this could be likely.
The second option is that Swift and Antonoff could release something related to "August," perhaps a music video or a filmed live performance.
Swift is set to release a re-recording of her album Red called Red (Taylor's Version) on Nov. 19. Knowing that Swift will drop re-recorded singles leading up to Red (Taylor's Version), there is a chance Swift's tweet means the first single from Red (Taylor's Version) will be released sometime in August.