Taylor Swift Continues to Distance Herself From Karlie Kloss With New Songs
They say to write what you know, and that leaves popular musicians' songs open to interpretation for fans who want to find out more about their personal lives.
Decoding lyrics is a fan favorite activity with a long tradition. When a new single or album drops, there will be fans combing through every line for hints at what — or more often whom — the song references. Of course, romantic relationships are often the first to be explored through song, and whether it's a break-up song or simply a way to express appreciation for one's significant other, many songs provide glimpses into musicians' love lives. Songs can also be about other relationships, though.
From family drama to sincere tributes for friends, some hits have hidden meaning that tie into the artists' experiences of the world. 
Taylor Swift is among the artists whose dedicated fan base loves to pull apart lyrics to figure out the connections. Swift has a history of relationships with A-listers, and many of her songs have been about these ups and downs. Now, though, fans have turned their attention to clues about her friendships rather than her love life. 
Fans love to decode Taylor Swift's songs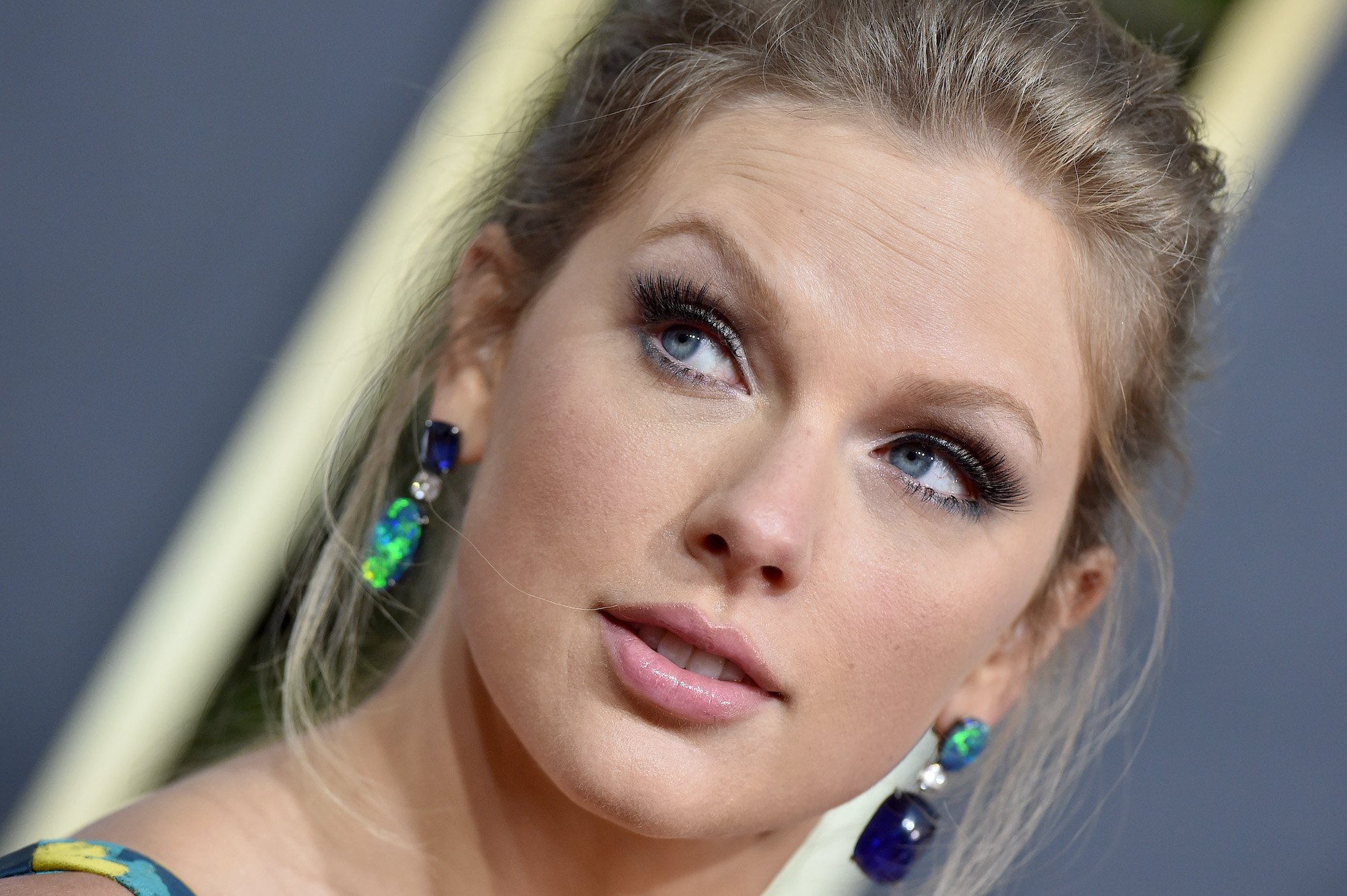 Taylor Swift absolutely delighted fans when she dropped not one but two albums in 2020. In a year when there were a lot of disappointments as much-anticipated entertainment events were canceled and postponed among the pandemic, Swift's generous treats gave fans joy and hope.
Of course, as soon as the albums were out, it was also a chance to take to the internet and start analyzing the meaning behind the songs. 
Swift had given fans good reason to undergo this work. In the past, many of her songs had provided coded glimpses at her own life. Many believe that her songs "I Knew You Were Trouble" and "Out of the Woods" are about her brief but much-documented relationship with Harry Styles. Meanwhile, "The Story of Us" and "Dear John" were widely interpreted as being about her time dating John Mayer. 
Taylor Swift's friendship with Karlie Kloss is in trouble
While romantic relationships are the most common source of inspiration for Swift's songs and the interpretations her fans read into them, headlines and analysis have both shifted to Swift's friendship with Karlie Kloss in recent months. Back in 2014, Kloss and Swift were one of Hollywood's most adorable BFF pairings.
They appeared in a Vogue photo shoot together and held hands as they walked the Victoria's Secret runway. They also gushed about each other every chance they got in interviews. 
Rumors of distance between the two began to surface when they were no longer spotted together often. At the same time, both women have busy lives. Perhaps their friendship was still going strong but less visible.
When Swift was not in attendance at Kloss' wedding to Josh Kushner in 2018, though, things seemed amiss. Since then, Swift has also made comments that suggest multiple friendships from earlier in her life have since faded: "maybe they will be for the rest of your life. Or maybe they'll just be your comrades for an important phase, but not forever."
Fans think one new Taylor Swift song is about Karlie Kloss
Now that fans have had a chance to sink their teeth into the lyrics on Evermore, several of them are convinced that (at least) one of the songs is about Swift's dwindling friendship with Kloss.
According to Us Weekly, "It's Time to Go" seems to be about a friendship past its expiration date. "When the words of a sister come back in whispers / That prove she was not, in fact, what she seemed," Swift croons in the song. 
To put an even finer point on it, the lyrics go on with "Not a twin from your dreams / She's a crook who was caught."
This wouldn't be the first time that Swift has used her music to air her grievances with former friend turned foe. Her battle with Scooter Braun over rights to her music has also been a frequent source of lyrical inspiration — at least according to fans listening closely.