Taylor Swift Once Shared Dave Grohl Did Not Realize She Was Playing His Song 'Best of You' at a Party
Taylor Swift and Dave Grohl are two of the most iconic musicians of all time. Swift is most known for her work as a singer-songwriter, and Grohl is famous for his work in the rock band Foo Fighters. In 2020, Swift sat down for a conversation with another legendary musician, Paul McCartney. Rolling Stone published McCartney and Swift's interview. In the interview, Swift talked about a fun moment she shared with Grohl at one of McCartney's parties.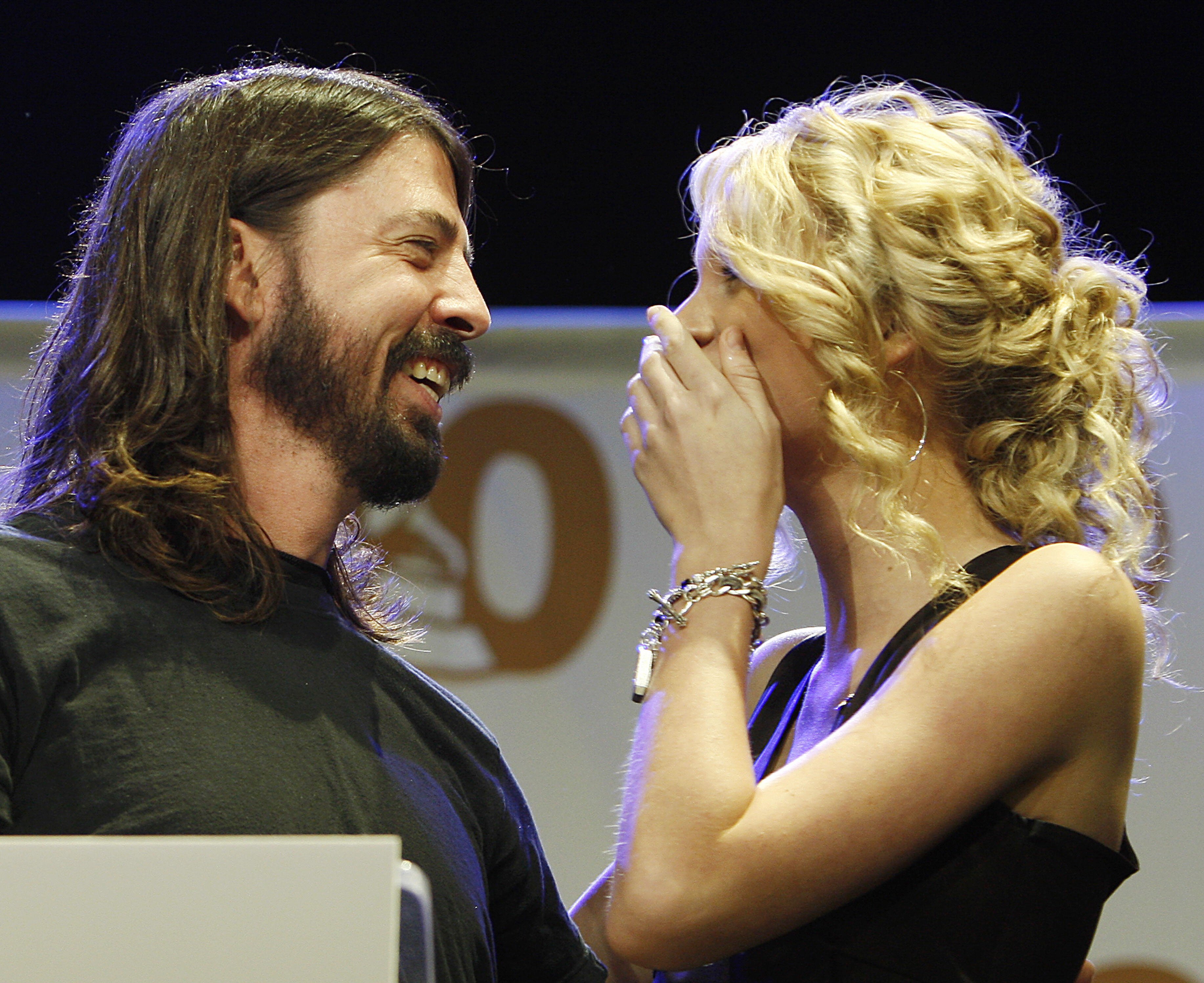 Taylor Swift played one of Dave Grohl's songs at Paul McCartney's party
In the 2020 interview with Rolling Stone, McCartney and Swift discussed making music, their 2020 albums, and their respective careers. At one point in the interview, Swift and McCartney revealed details about one of McCartney's parties where Grohl was also in attendance.
"I remember thinking it would have been so much fun because the times that I've run into you, I correlate with being some of the most fun nights of my life. I was at a party with you, when everybody just started playing music. And it was Dave Grohl playing, and you…," Swift said in the Rolling Stone interview.
"You were playing one of his songs, weren't you?" McCartney interjected.
"Yes, I was playing his song called 'Best of You,' but I was playing it on piano, and he didn't recognize it until about halfway through," Swift said.
RELATED: After Dave Grohl Thought He Angered David Bowie in an Email, They Began a Hilarious Correspondence
Taylor Swift and Paul McCartney enjoy singing at parties
In the Rolling Stone interview, Swift and McCartney bonded over their love of singing at parties.
"I just remember thinking, 'Are you the catalyst for the most fun times ever?' Is it your willingness to get up and play music that makes everyone feel like this is a thing that can happen tonight?" Swift told McCartney.
McCartney replied, "I mean, I think it's a bit of everything, isn't it? I'll tell you who was very … Reese Witherspoon was like, 'Are you going to sing?' I said 'Oh, I don't know.' She said, 'You've got to, yeah!' She's bossing me around. So I said, 'Whoa,' so it's a bit of that."
Swift added, "I love that person, because the party does not turn musical without that person… If nobody says, 'Can you guys play music?' we're not going to invite ourselves up onstage at whatever living-room party it is."
RELATED: Before Meeting Taylor Swift, Jack Antonoff Wasn't a 'Producer'
Dave Grohl once told his version of Taylor Swift's 'Best of You'
In 2018, Grohl appeared on The Late Late Show with James Corden. In Grohl's version of the story, he revealed that at McCartney's party, he was asked to play a song.
"I can't play piano, and I was a little out of sorts at that point. All of the guitars are left-handed, and I'm like, 'Oh my god, what do I do? What do I do?' And at that point, Taylor Swift stands up and goes, 'I'll do a song,'" Grohl shared on the talk show.
He continued, "She gets up and she starts playing this song, and it sounds familiar… and she was playing the Foo Fighters' song 'Best of You.'"
When he realized what song Swift was playing, Grohl told Corden that he joined in and started singing with her.
RELATED: Taylor Swift Didn't Worry About Losing Fans When She Swapped Country for Pop