Taylor Swift Didn't Worry About Losing Fans When She Swapped Country for Pop
Why wasn't Taylor Swift concerned about potentially alienating fans when she decided to explore different genres? The "Fearless (Taylor's Version)" artist weighed in.
Taylor Swift is undoubtedly one of the biggest musical artists in the world. The Pennsylvania native has sold out stadium tours, won numerous Grammys, and made hundreds of millions of dollars. She's also continued to find success and longevity in her career despite experimenting with various musical genres. And through it all, her loyal fans, dubbed Swifties, have remained incredibly faithful to her.
These days it's natural for Swift to release songs that fit within different genres. While her version of Red has a number of country tunes, folklore and evermore are packed with alternative rock and indie-pop songs. Switching things up is pretty par for the course for the "All Too Well" singer. However, there was a time when switching genres was a much riskier decision for Swift.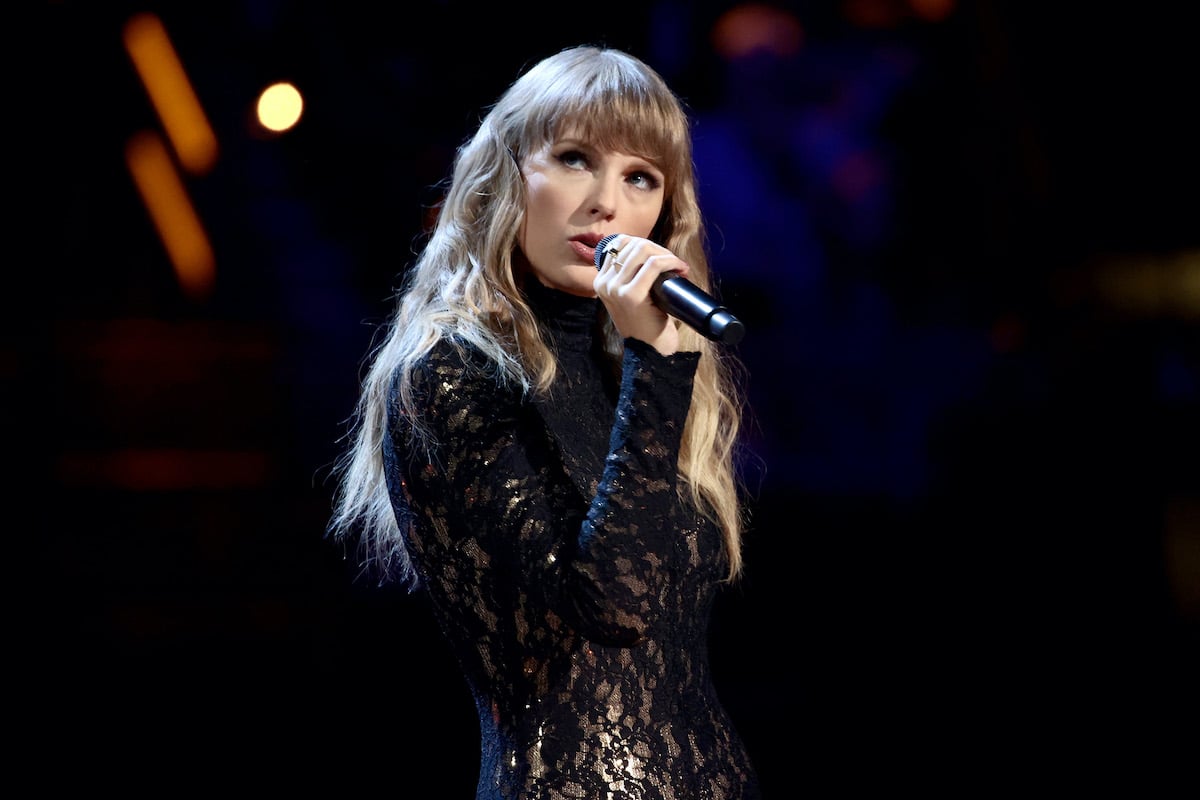 Taylor Swift started her career as a country musician
These days, Swift is thought of as one of the biggest pop stars in the world. However, she began her career as a country musician. The singer-songwriter debuted with songs like "Tim McGraw" and "Our Song". She became a country success story while living in Nashville, winning awards at the CMAs. She also nabbed the Grammy for Album of the Year with her sophomore album, Fearless.
Given the mainstream success that Swift found as a country musician, many people were shocked when she decided to leave country music in favor of pop. She slowly began including more pop songs in her discography. And in 2014, she released 1989, her first exclusively pop album. Some people worried that Swift would alienate some of her fans with this choice, especially those who preferred country music. But Swift didn't hold the same concern.
Why the 'Cardigan' singer wasn't worried about losing fans
"I am not worried about that," Swift revealed to Barbara Walters about the possibility of losing fans. "I'm really in touch with my fans and I know what they like. What my fans in general were afraid of was that I would start making pop music and I would stop writing smart lyrics. Or I would stop writing emotional lyrics. And when they heard the new music they realized that that wasn't the case at all."
Swift has always prioritized her lyrics above all else
Swift's emphasis on writing "smart lyrics" has been prevalent during the entirety of her career. In fact, the "Blank Space" singer has written or co-written every song she's ever released. While she's accomplished a ton through her decade-plus career, it is her lyrics that she takes the most pride in.
"My lyrics are what I'm most proud of out of everything that I do, every aspect of my job," Swift revealed on The Tonight Show Starring Jimmy Fallon. Because Swift loved her lyrics so much, she began rewarding fans who took the time to read them. This began Swift's tradition of dropping Easter eggs for her fans. It also encouraged Swifties to pay more attention to her lyrics. Perhaps this is why Swift has been able to sustain her enormous fan base regardless of what genre of music she puts out.