Taylor Swift: Dylan O'Brien and Sadie Sink's Age Difference in the 'All Too Well' Short Film Could Be an Easter Egg
On Nov. 12, singer-songwriter Taylor Swift will release Red (Taylor's Version), a re-recorded album of her 2012 album Red. The re-recorded version of Red will feature multiple "From the Vault" tracks, including the famous 10-minute version of the fan-favorite song "All Too Well." On Nov. 5, Swift announced that Dylan O'Brien and Sadie Sink will star in a short film of "All Too Well."
O'Brien and Sink have a big age difference, as O'Brien is 30 years old and Sink is 19 years old. While this might make the casting seem odd, it could be a deliberate choice by Swift as a reference to her past relationship with Jake Gyllenhaal.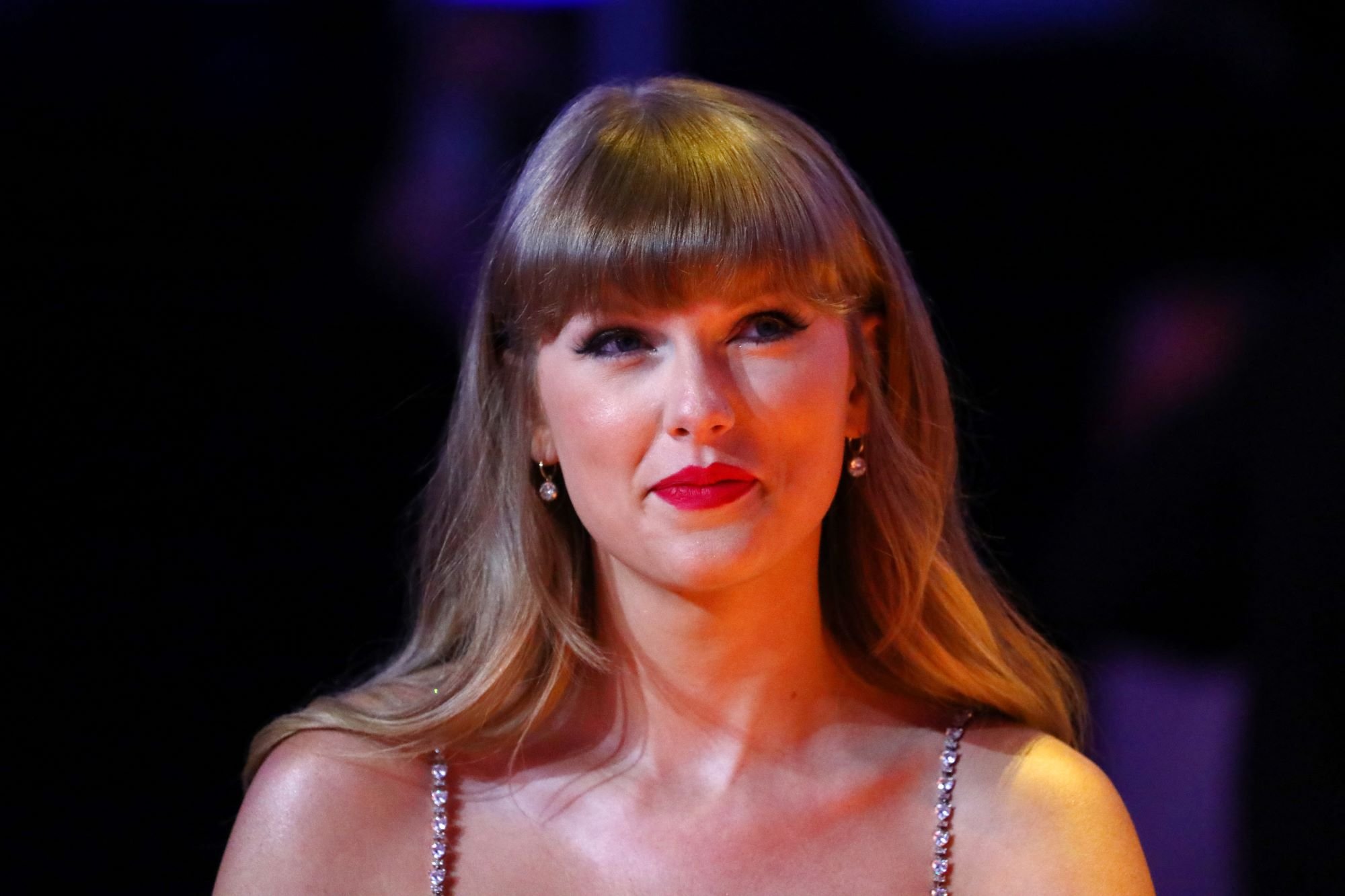 Taylor Swift will release an 'All Too Well' short film
On Nov. 5, Good Morning America exclusively announced that there will be a short film for "All Too Well." The short film will accompany the release of Red (Taylor's Version) and will be released on Nov. 12.
A trailer for All Too Well was shared on Good Morning America and Swift's social media platforms.
In the trailer, a car drives down a two-lane road during autumn. The road is surrounded by trees with leaves changing color, and some leaves have fallen onto the road.
This brief snippet is no doubt a reference to the song's lyrics: "Oh, your sweet disposition / And my wide-eyed gaze / We're singing in the car, getting lost upstate / Autumn leaves falling down like pieces into place / And I can picture it after all these days."
The trailer for All Too Well reveals that Swift directed the short film and that it will star Swift, O'Brien, and Sink.
Many speculate 'All Too Well' is about Jake Gyllenhaal
While "All Too Well" was not a single on Red, the song quickly became a fan-favorite song on the album. Since its release, many have speculated that "All Too Well" is about Swift's former relationship with Gyllenhaal.
The two celebrities were frequently photographed together from October 2010 until January 2011. Gyllenhaal was born on Dec. 19, 1980, and Swift was born on Dec. 13, 1989. At the time the two were first spotted together, Swift was 20 years old and Gyllenhaal was 29 years old.
During Rolling Stone's 500 Greatest Albums podcast in November 2020, Swift explained the writing process behind "All Too Well."
"It was a day when I was just, like, a broken human, walking into rehearsal just feeling terrible about what was going on in my personal life," she said on the podcast.
Swift continued. "I just ended up playing four chords over and over again, and the band started kicking in… People just started playing along with me… I think they could tell I was really going through it."
Because the original version of the song was over 10 minutes long, Swift worked with songwriter Liz Rose to cut down the song's length and make the studio version of "All Too Well."
Taylor Swift fans think the age difference between Dylan O'Brien and Sadie Sink is on purpose
Given that Swift and Gyllenhaal have an age difference of nearly a decade, some Swifties speculate that O'Brien and Sink's casting could be a reference to Swift's relationship with Gyllenhaal.
"Or maybe Taylor is the sister? Sadie is 19 and Dylan is 30. Not too far off the age gap/ages that Taylor and Jake were when they dated," a fan speculated on Reddit.
Another fan wrote on Reddit, "I think Sadie and Dylan are definitely playing the leads because of their age gap!"
"… it definitely feels like a deliberate choice! It's interesting though as the song itself doesn't allude to the age gap like Dear John does. Unless it does in the 10 minute version," wrote a Reddit user.
All Too Well and Red (Taylor's Version) will be released on Nov. 12.