Taylor Swift Fan Thinks '1989' Re-Recording Is Coming Soon Because of This 1 Reason
Taylor Swift fans are already theorizing beyond the Fearless re-recording — and thinking about the potential next one, 1989. One fan on TikTok connected possible Easter eggs from Swift's first snippets of re-recorded songs to the 1989 album.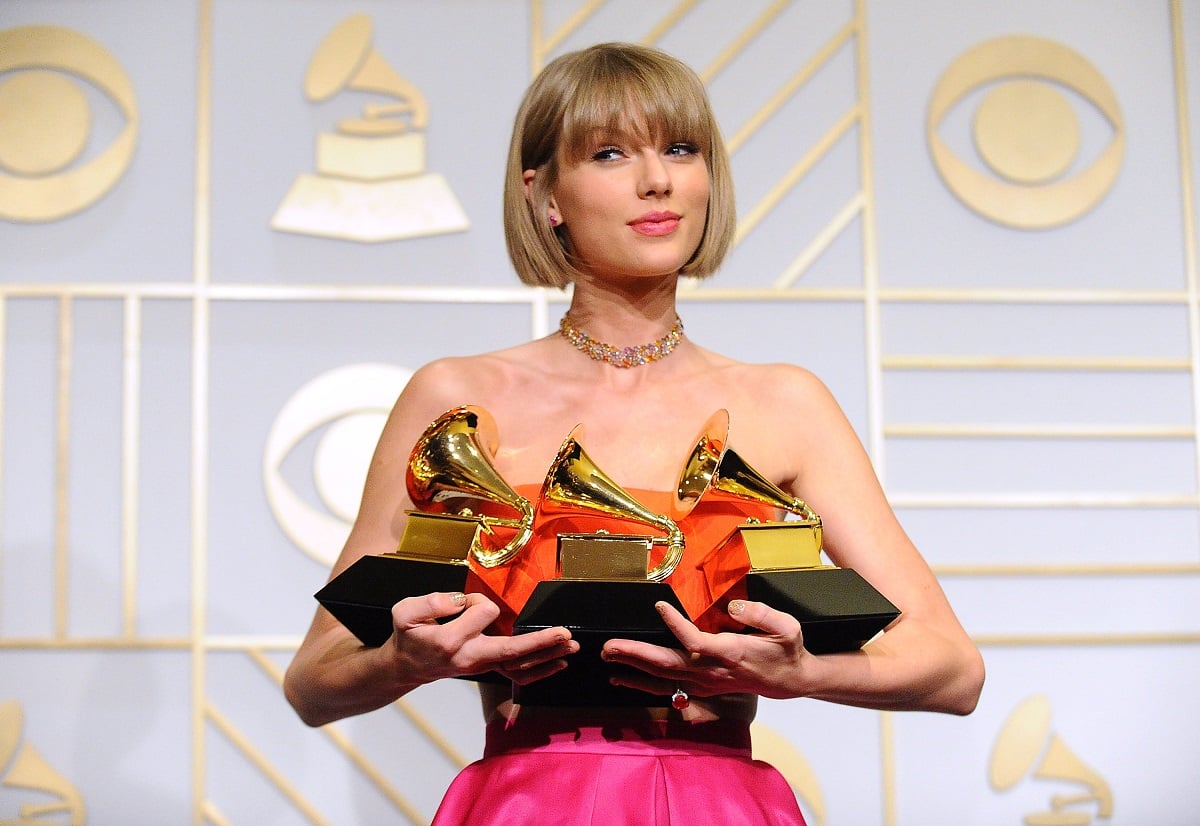 Taylor Swift's first re-recorded album 'Fearless' comes this week
Swift fans celebrated on Feb. 11 when the singer shared that her first re-recorded album would be Fearless. Swift didn't give an official date. But capitalized letters throughout Swift's Instagram message hinted at a release date of April 9.
"I've spoken a lot about why I'm remaking my first six albums, but the way I've chosen to do this will hopefully help illuminate where I'm coming from" the singer wrote. "Artists should own their own work for so many reasons, but the most screamingly obvious one is that the artist is the only one who really knows that body of work."
Swift continued: "This process has been more fulfilling and emotional than I could've imagined and has made me even more determined to re-record all of my music."
She shared her first re-recorded song, "Love Story," that night. Swift had earlier teased the new single in a commercial for Match.com. Fans noticed one peculiar difference that stood out in "Taylor's Version."
Taylor Swift teased 'Love Story' and 'Wildest Dreams' in commercials
The re-recording for "Love Story" heard first in the commercial featured audio of birds in the background that wasn't present in the original song. Fans immediately noticed the additional component, but weren't quite sure what Swift meant with the supposed Easter egg.
Swift emphasized the pattern again when the re-recording teaser clip for "Wildest Dreams" came out in a Spirit Untamed commercial.
The "Wildest Dreams" clip also featured the bird audio. Some fans suspected that Swift was simply trolling them. But others realized Swift often puts meaning in everything she does. It was only a matter of time in figuring out what exactly she meant in the latest clue.
1 Taylor Swift fan has a new theory about the '1989' re-record
Now, a fan on TikTok connected the bird audio from "Love Story" and "Wildest Dreams" to a possible theory.
"So there's been a lot of debate on what the bird sounds on her re-release songs are," the fan said. "And I just happened to look at the 1989 album. She has birds on her shirt. 1989 is coming."
Fans know that the 1989 album artwork featured a photo of Swift in a purple-and-white sweatshirt. She donned her go-to red lipstick look and a messy half-up, half-down hairstyle. Her sweatshirt in the album artwork displayed birds flying.
Many people suspected that 1989 could be the next album coming due to the teaser clip of "Wildest Dreams."
Now, this fan theory about the bird audio links to Swift's shirt on the actual 1989 album cover. It seems like even more of a slam-dunk prediction for what Swift has in store for the future.